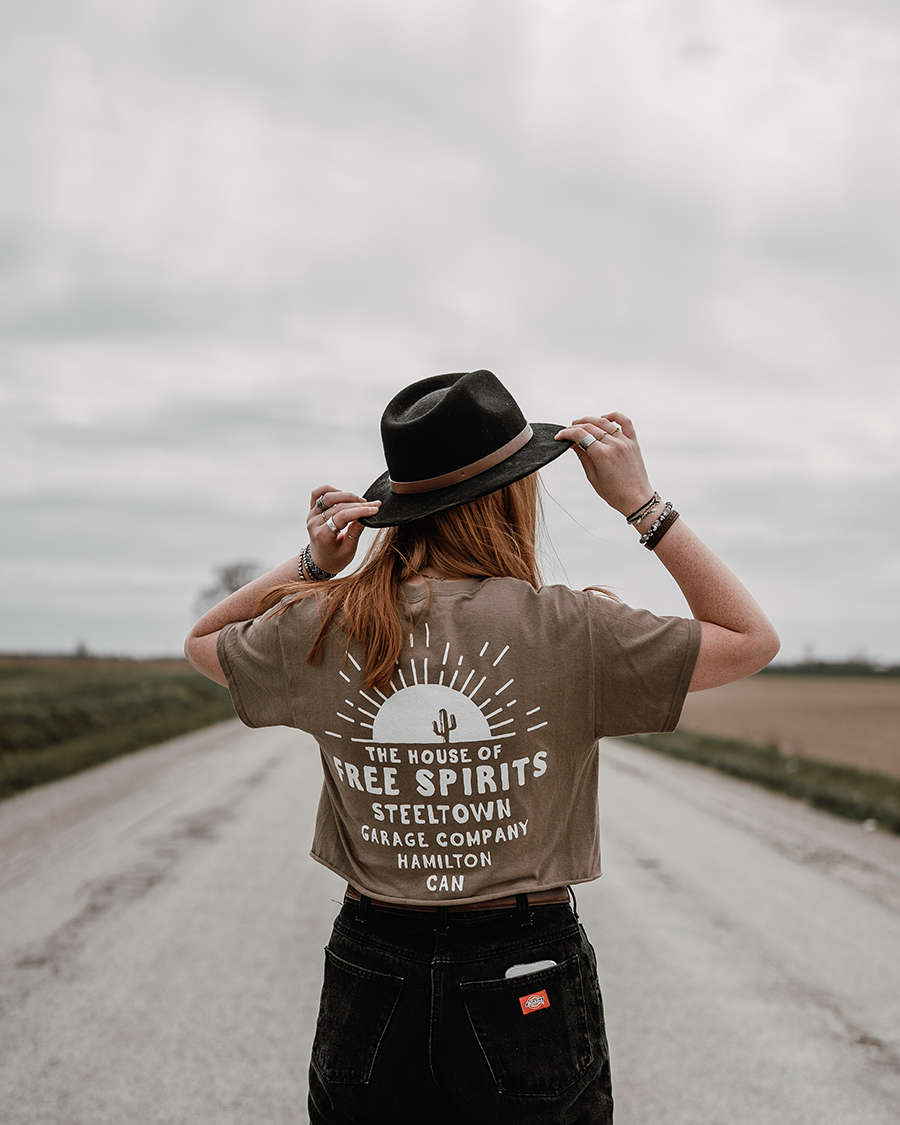 BUILT FOR EXPLORATION
We design our goods for the open road. Because to explore is the ultimate freedom. The freedom to go forth into the abyss. Into the unknown. Into the strange; grinning with excitement.

To explore the parts of the world, the parts of your city, and the parts of yourself that lay just beyond the everyday, just out of reach, just there... beyond your comfort zone.
GET 10% OFF YOUR FIRST ORDER
Sign-up to receive exclusive news, offers and discounts - like 10% OFF Your First Order
🌵 The Cactus Tee 🌵
A unisex 100% cotton tee to get you through this spring in style. The Savanna Brown Cactus Tee is 5.3oz cotton and features our new desert inspired Free Spirits graphics on the front and back. Designed by us. Printed here in downtown Hamilton. Worn all over the world
It doesn't matter where you go, it only matters that you go

Because to truly explore is not to go far, but to go deep. Deep into the abyss. Deeper still. Deep enough that you have no other option than to come out the other side changed, different, better.