FREE SHIPPING
Any order over $100 ships free anywhere in Canada and the United States. No strings attached.

EASY 30 DAY RETURNS
If you're not happy with your order, just send it back to us for an exchange or a full refund.

QUALITY PRODUCTION
We take pride in designing and producing high quality goods that are built to last.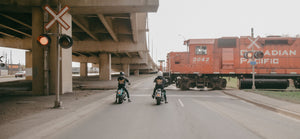 We are a small town team with a big city vibe. And we keep things simple. We cut right to the point. No investors. No boardroom. No backup plan.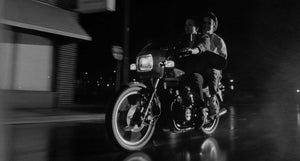 A casual little repository of the amazing personalities, rad customers, good friends and wild times that keep us inspired and always pushing faster, further and funner.
Come Visit The shop
Steeltown Garage Co.
8 Barton Street East
Hamilton, Ontario
L8L2V5
Mon/Tues CLOSED
Wednesday 11-5
Thursday 11-5
Friday 11-6
Saturday 10-6
Sunday 10-5