MEET OUR NEW SHOP COAT
A hard-wearing jacket inspired by classic car clubs of the 50s and 60s.

⚡
We've been dreaming about a Steeltown car club jacket for years now. There's just something about those old Road Rumblers and Speed Demons jackets that gets us excited. Sure the jackets are tough-as-nails and the backs are adorned with that old-school vintage chain-stitching.

But what excites us most is the invitation to wear your club with pride, to show the world who you roll with. With the Steeltown Shop Coat you can now roll with us.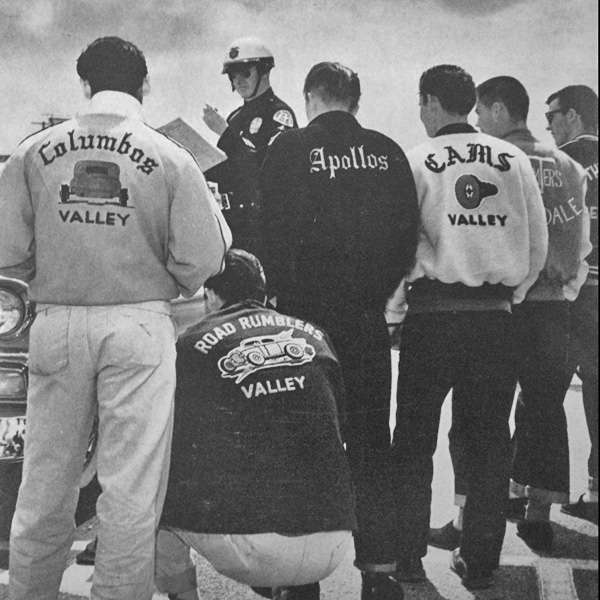 HISTORY: CAR CLUB JACKETS
After World War II, returning troops struggled to find a way to assimilate into civilian culture. It didn't take long for hot rodding to became a favourite pastime for those who craved camaraderie and an outlet for the skills and techniques learned during the war.

As these disparate groups of hot-rodders started to coalesce into organized regional clubs, the need to represent your crew became increasingly important.

So the car club jacket was born. A durable piece of daily outerwear often embellished with chain stitched embroidery on the back and embroidered patches on the front.

Tough enough to withstand the abuses of the lifestyle of a hod-rodder and cool enough to wear proudly at the meetups, the garage, or just to the diner for a hot date.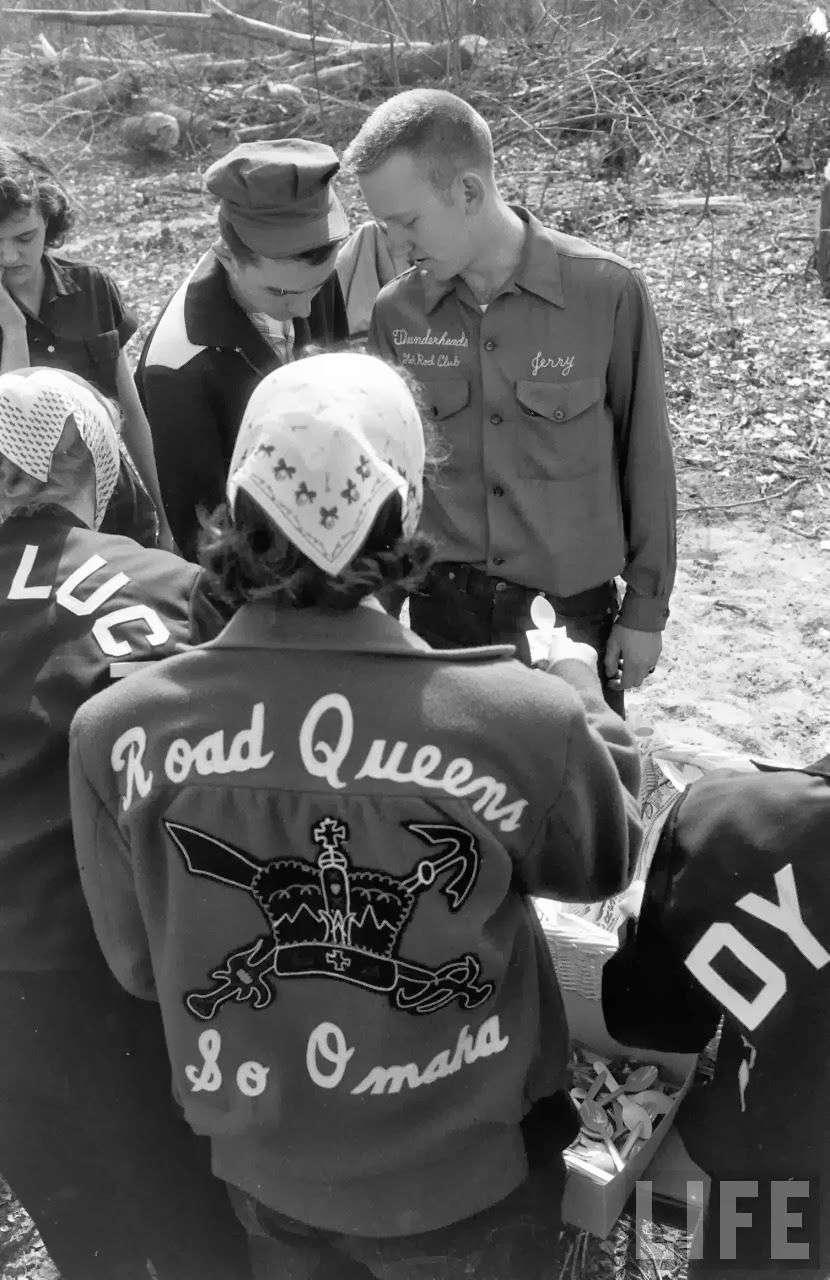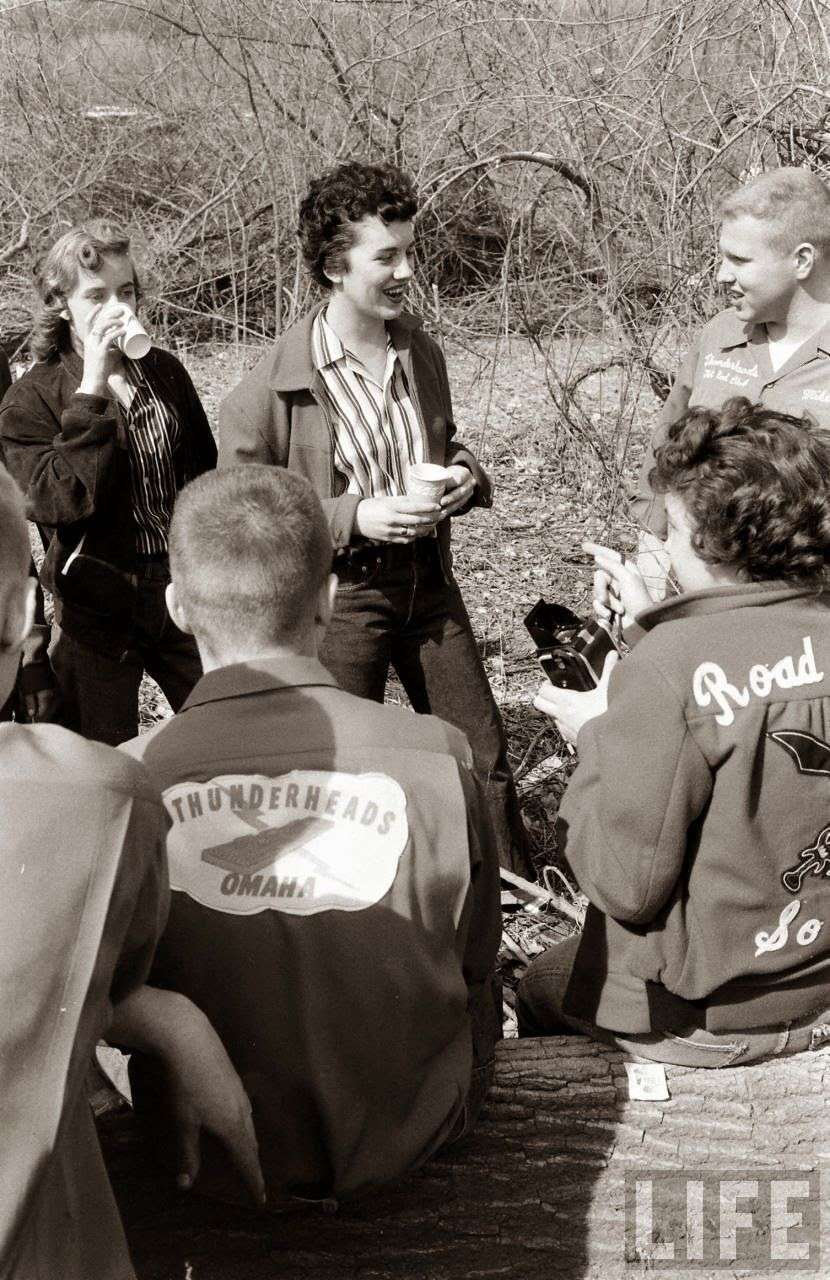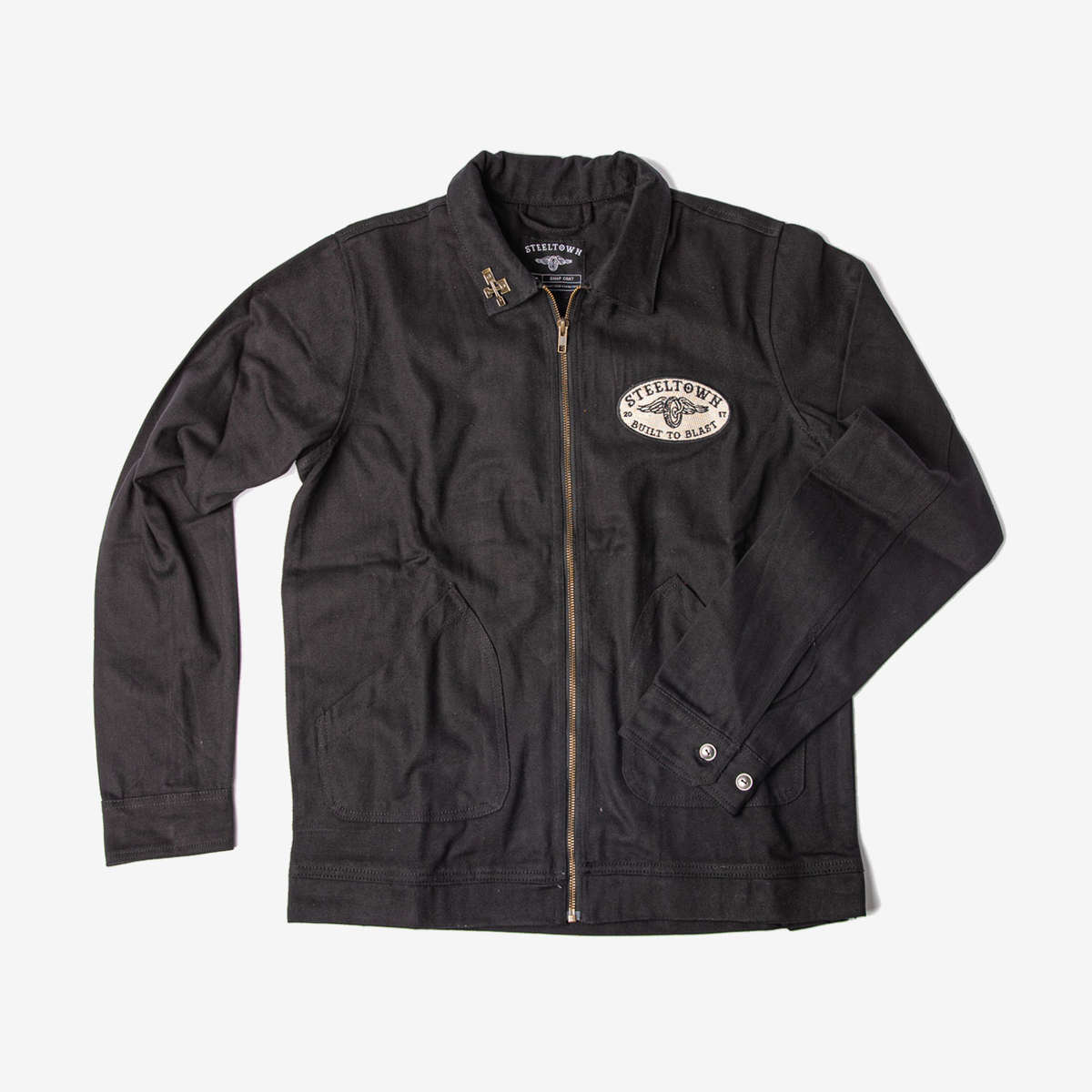 BUILT TO BLAST
With the Steeltown Shop Coat, we tried our best to strike that perfect balance between form and function. We wanted it to be reminiscent of the no-frills, hard-wearing car club jackets of the 50s. But we also wanted to focus on the details to make sure it looks and feels great.

Metal buttons on the cuffs and waist mean you can adjust the fit to your liking. Chore coat style pockets on the front allow easy access without adding any bulk to the jacket. The antique metal YKK zipper and pull are built to last.

And we've included our popular Brass Piston Pin on the collar for that extra flare.
BUY NOW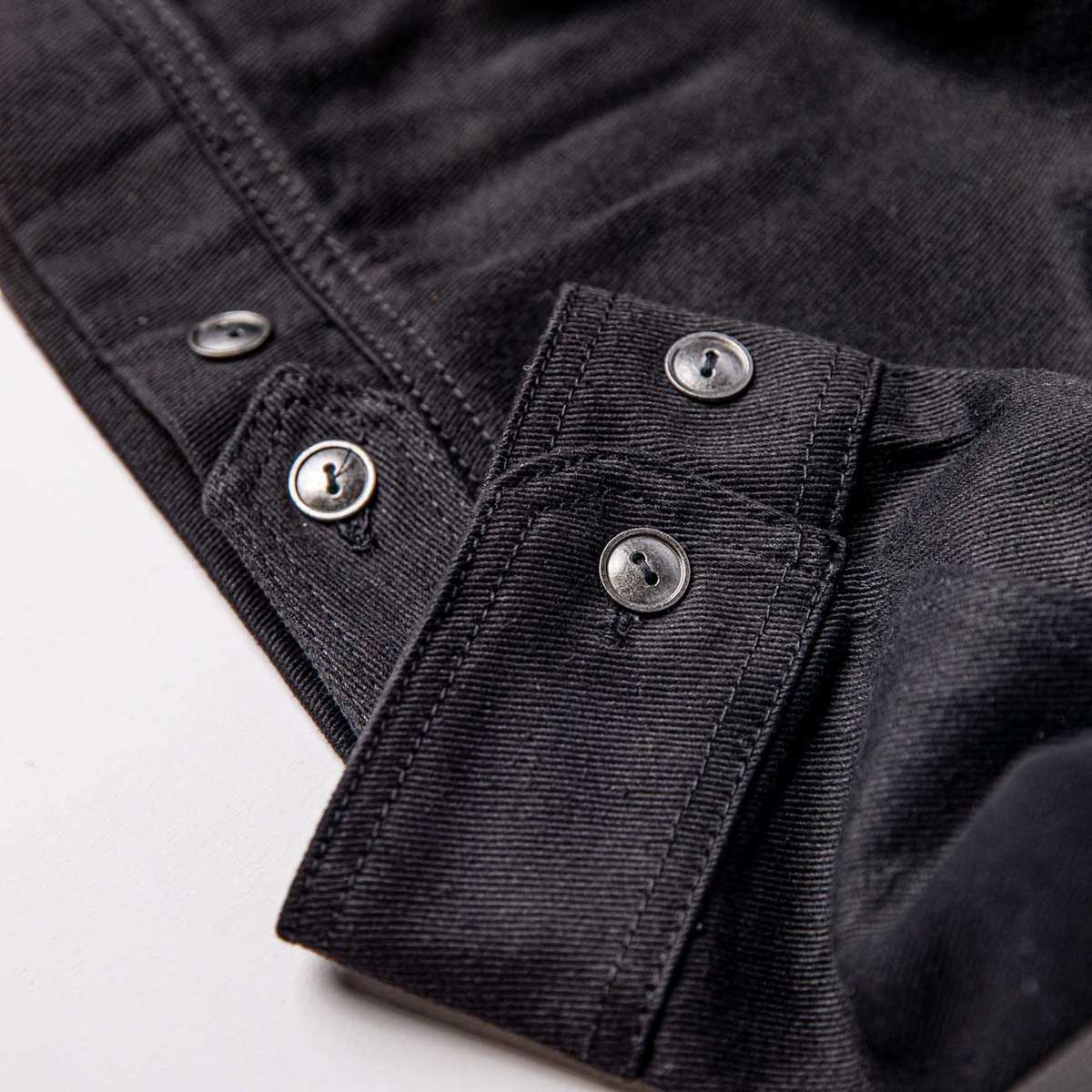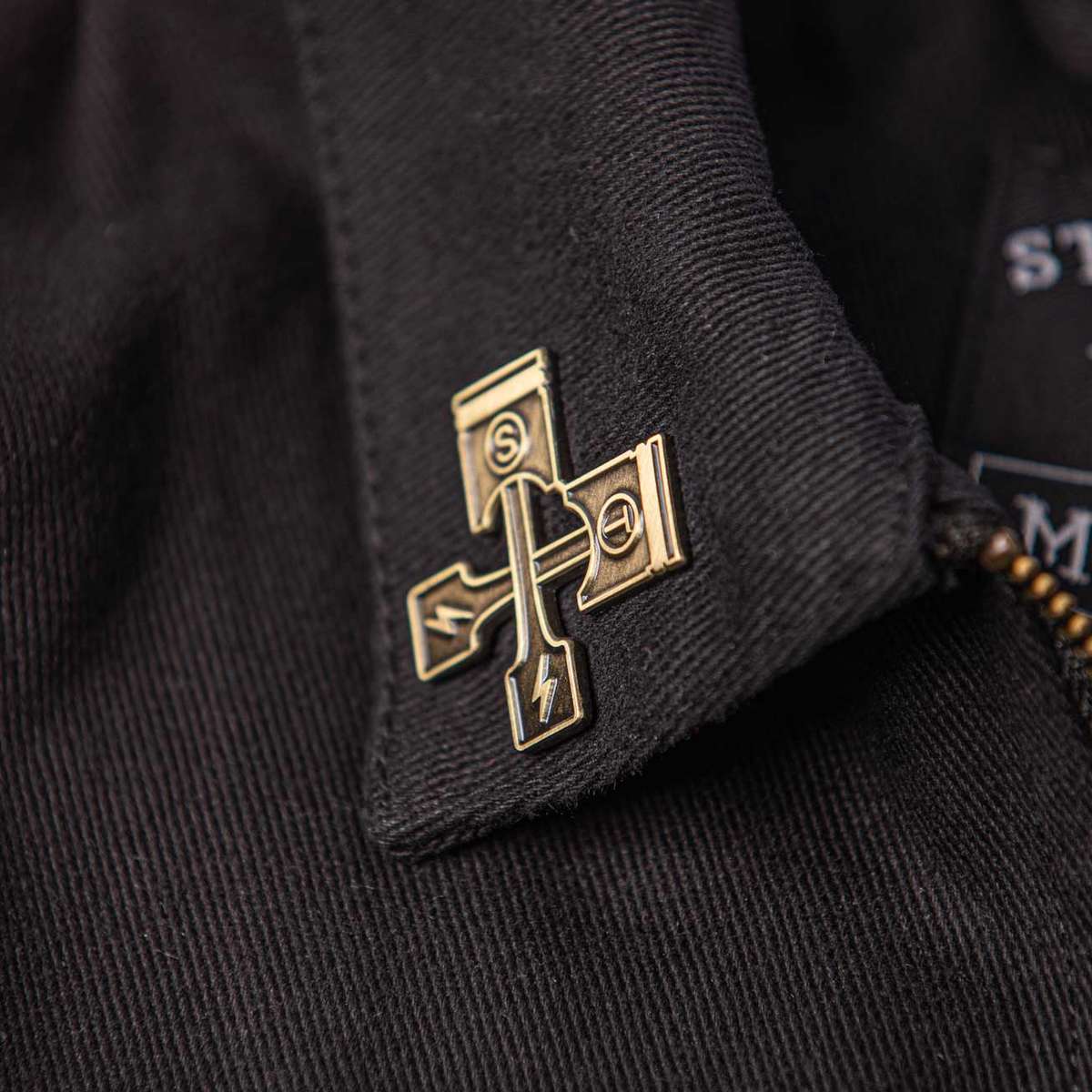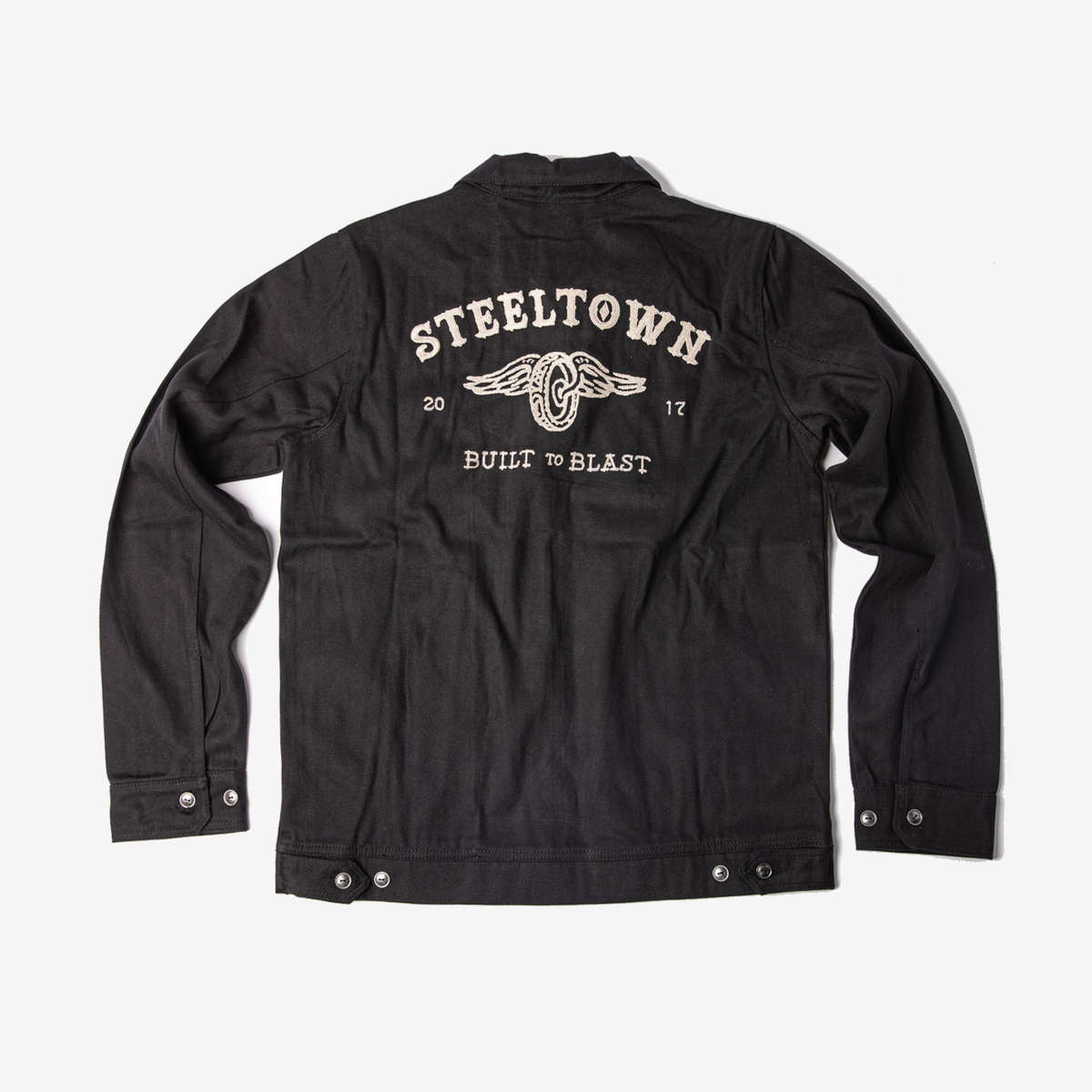 VINTAGE CHAIN STITCHING
A chain stitch is a type of stitching where one continuous thread is looped back on itself. Because of this, chain stitches are stretchier than standard lock stitches, which is why it's common to find them in places such as the waistband and leg seams of jeans. The first chain stitching machine was invented and patented in 1857. But it's the Union Special 43200G, first manufactured in 1939, that has become synonymous with the desirable roping effect.

Throughout the 50s and 60s it was common to see chain stitching on workwear, western wear and, as it happens, on the backs of classic car club jackets. In the 80s, chain stitching machines went out of production. Since then, chain stitching has become an elusive art form.

When it came to our shop coat, we were determined to have the our Built To Blast design chain stitched on the back, just like the ol' days.
BUY NOW