MEET OUR NEW STEELTOWN LEATHER GOODS
Meet our entirely new line of premium wallets, card holders, key chains and bags all carefully made by hand right here on Canadian soil.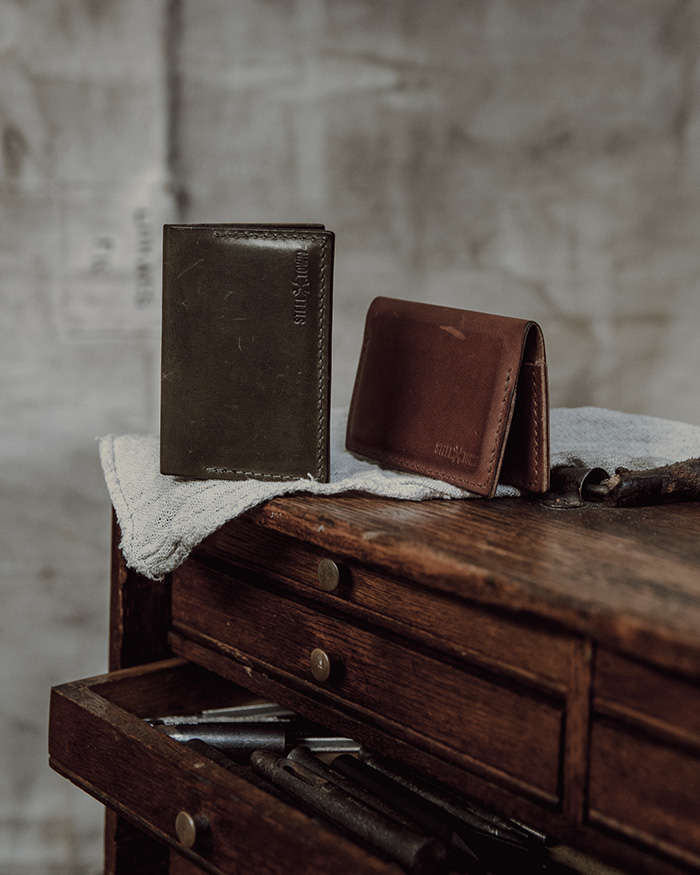 PREMIUM LEATHER
MADE TO LAST
Our entirely new Steeltown Leather Goods collection is made by hand here in Southern Ontario from the highest quality unglazed harness leather for maximum durability.

We hand selected the deep olive harness and the medium brown harness hides for their rich natural character and their tendency to develop a wonderful, lustrous patina over time.

The longer you have it in your pocket, the better it will look.

WALLETS & CARD HOLDERS
Hand crafted from rugged 4oz unglazed harness leather.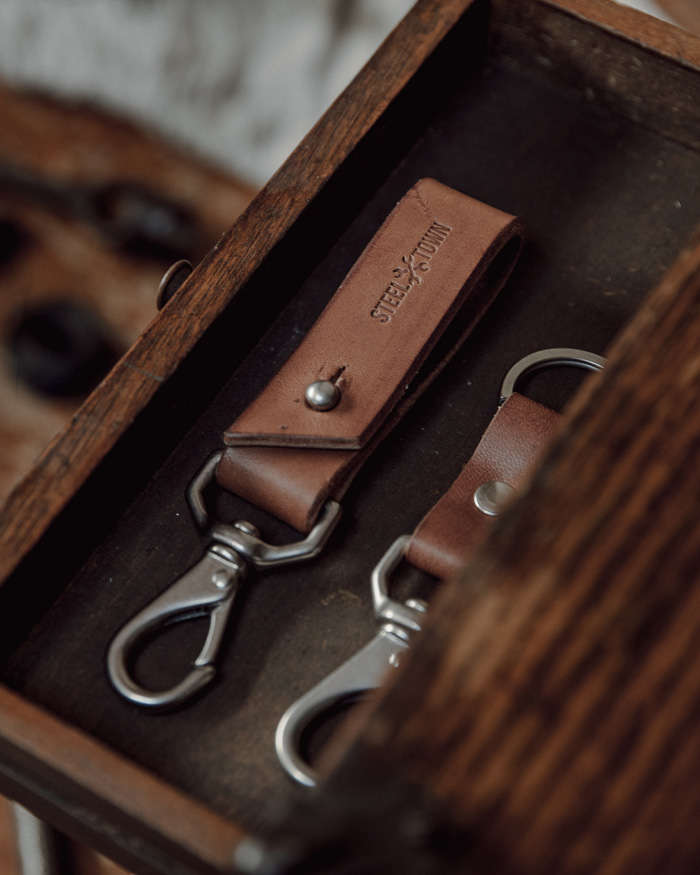 ANTIQUE BRASS AND
NICKEL HARDWARE
It takes more than just great leather to make a collection of rugged, long-lasting leather goods.

We also hand selected the highest quality antique brass and matte nickel hardware to pair with the premium harness leather for understated yet classic style combinations.

Both the long and the short key chains feature swivel head key clasps allowing you to access your keys at any angle, and any time.

KEY CHAINS AND CLASPS
Hand crafted using unglazed harness leather and premium hardware.
PRE-TREATED WITH SMITH'S
Our entire Leather Goods collection has been lovingly pre-treated with
Smith's Leather Balm
during construction, making the wallets and keychains softer to the touch, deeper in character and protected from drying out.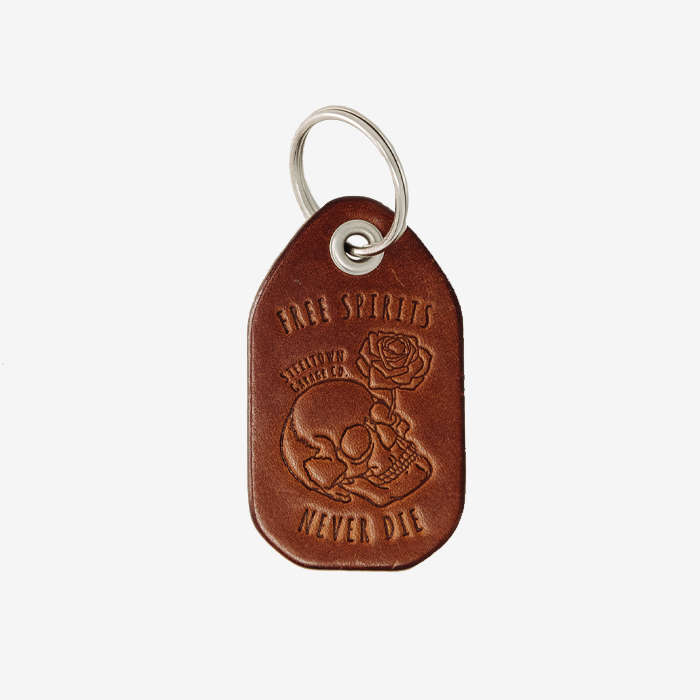 OUR CLASSIC FREE
SPIRITS KEY FOB
Our "Free Spirits" Key Fob has been in continuous production since we opened our doors for business in the summer of 2017.

It's become a staple Steeltown product. And for good reason. It's a simple little key chain but it seems to last forever and ever and just keeps on getting better with age.
BUY NOW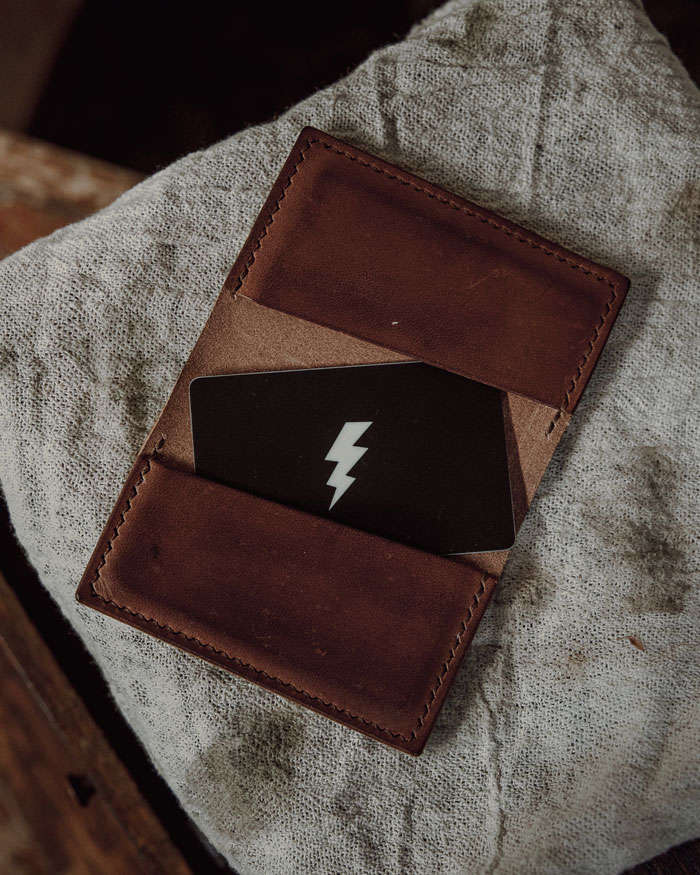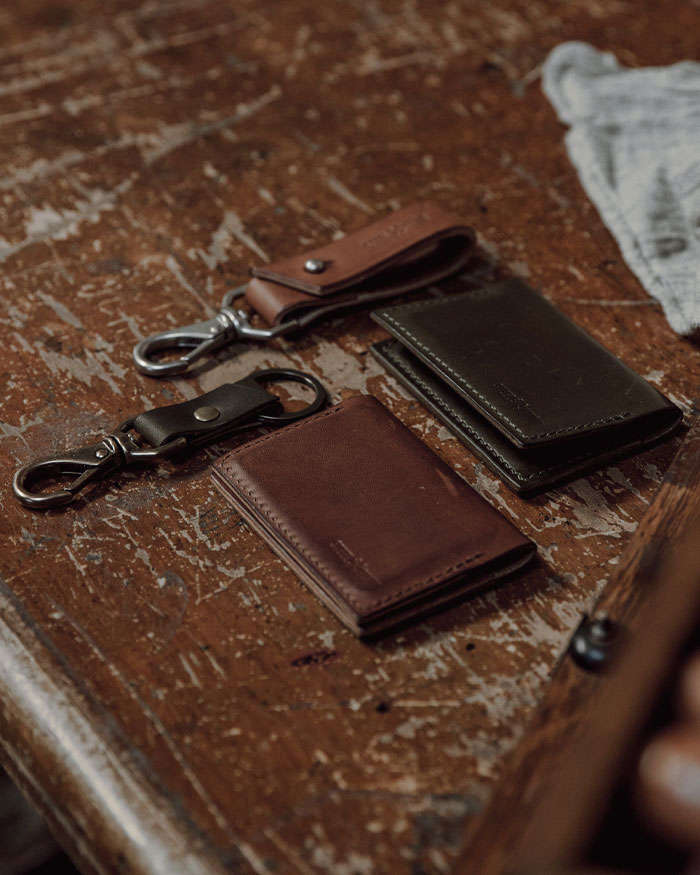 GET 10% OFF YOUR FIRST ORDER
Sign-up to receive exclusive news, offers and discounts like 10% OFF Your First Order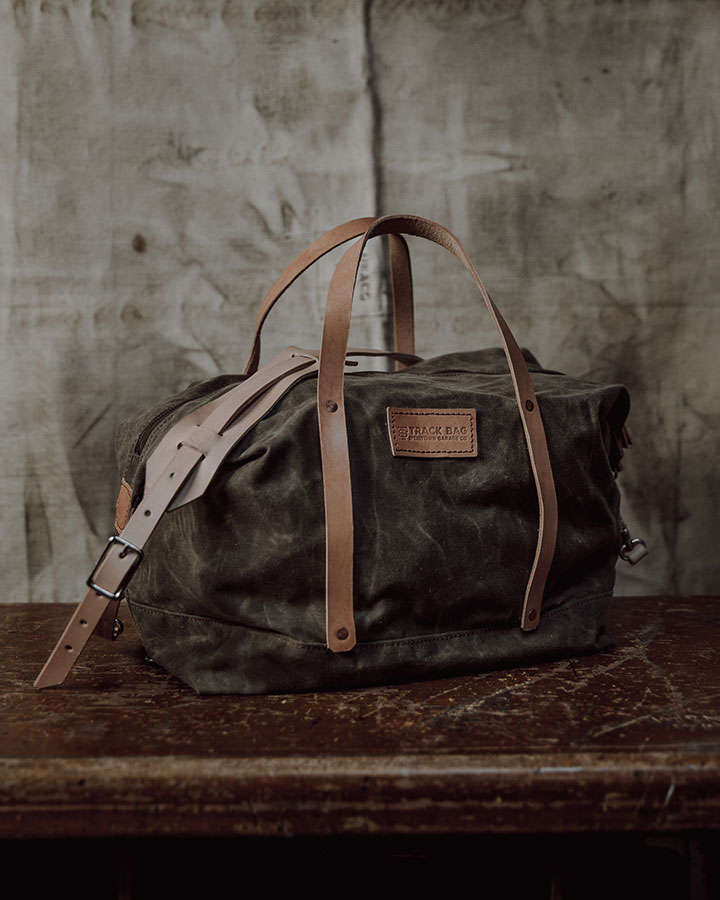 THE NEW WAXED CANVAS
TRACK BAG
Our new 2020 Waxed Canvas Steeltown Track Bag has been updated with a pairing of stunning dark oak waxed canvas and premium vegetable tanned leather.

Made by hand in small batches in Alberta, the Waxed Canvas Track Bag its weatherproof, waterproof, expandable, and constructed purposely for the rigours of a post-modern lifestyle.

Ships FREE anywhere in Canada.
BUY NOW