Always Aim For Puddles
This is how we play. Twisting the throttle of an old rusty dirt bike as far as it'll twist. Always revving it high. Always aiming right for the puddles of mud. Brown water turning instantly to steam as it splashes violently against the raging-hot, forty-year-old single cylinder engine. Caked-on mud. Smile on face. Stains on clothes.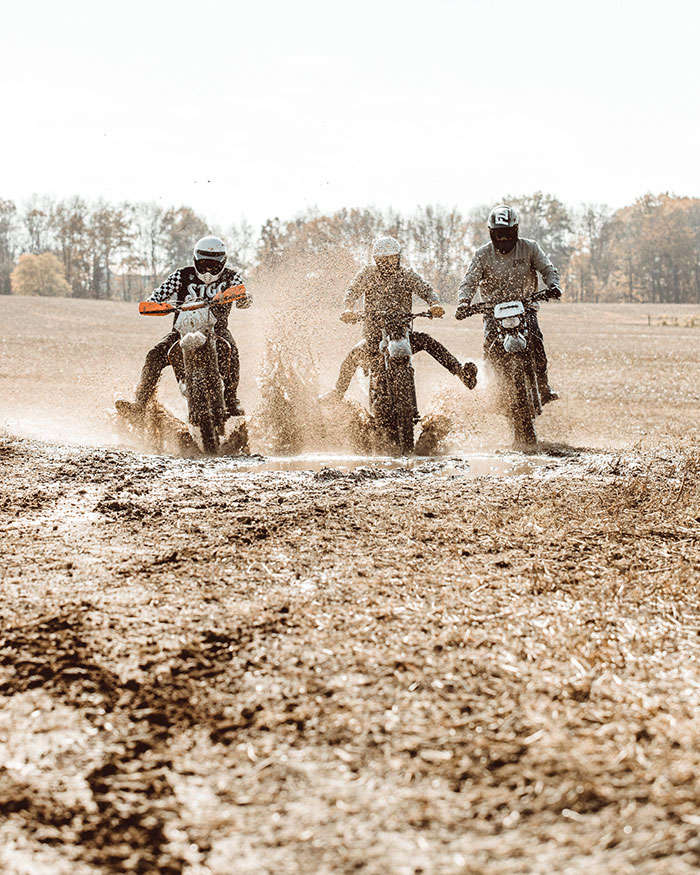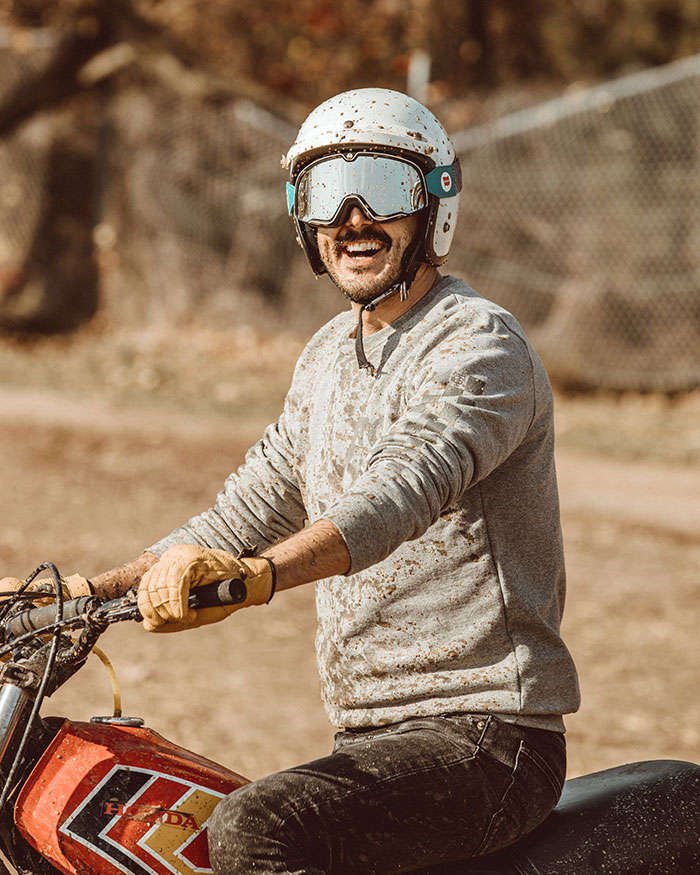 Here at Steeltown, we're always striving to make great things that last for a long time. And not because our stuff is crazy expensive and because you only take them out on special occasions and baby them. "Watch my shirt". "Don't step on my boots". "OMG a stain". Hell no.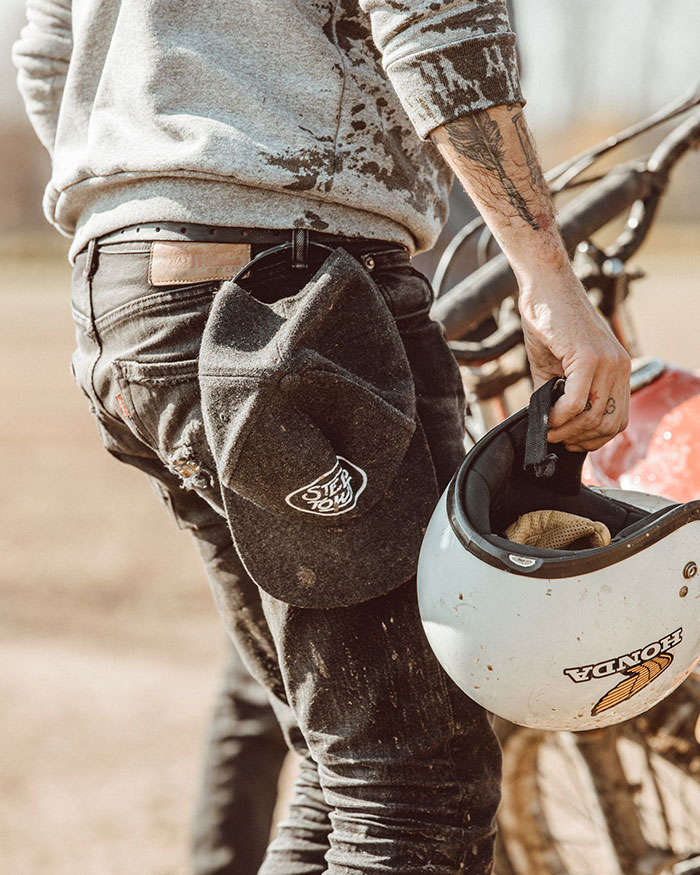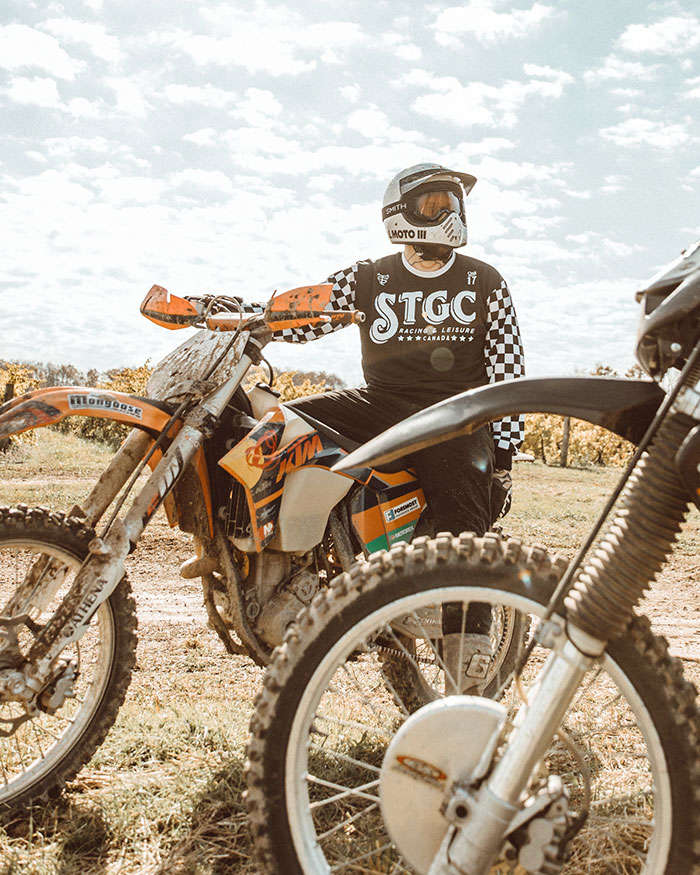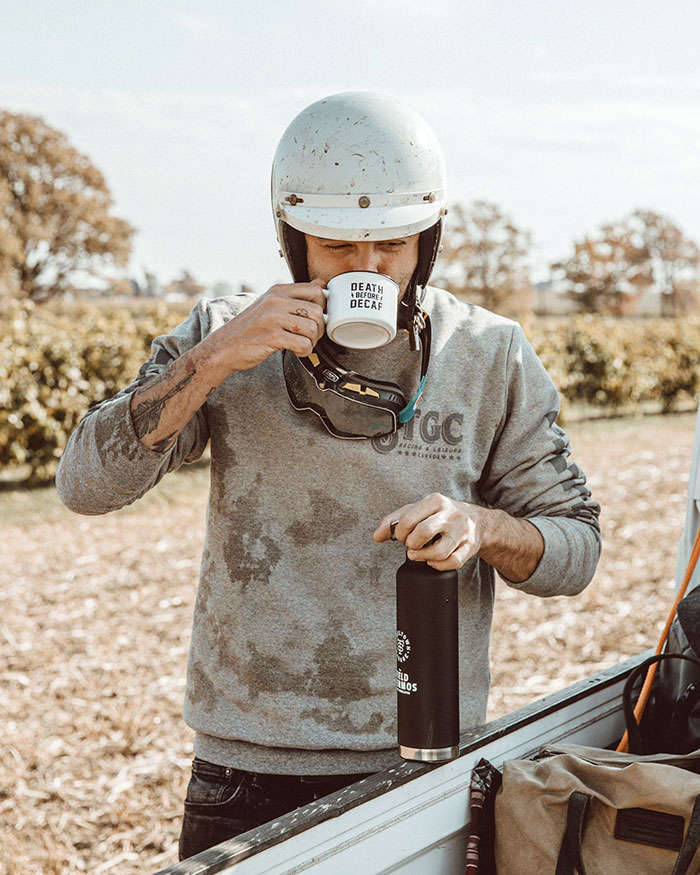 Take this STGC Crewneck Sweater for instance. It's manufactured right here in Canada and it holds up to some pretty tough lifestyles. It's not a special occasion sweater. It's a daily. A classic. A favourite. Wear it. Stretch it. Stain it. Wash it. Wear it more. Live your life in it. Don't hold back. Aim for the puddles. Life is too short to not aim for the puddles.
BUY NOW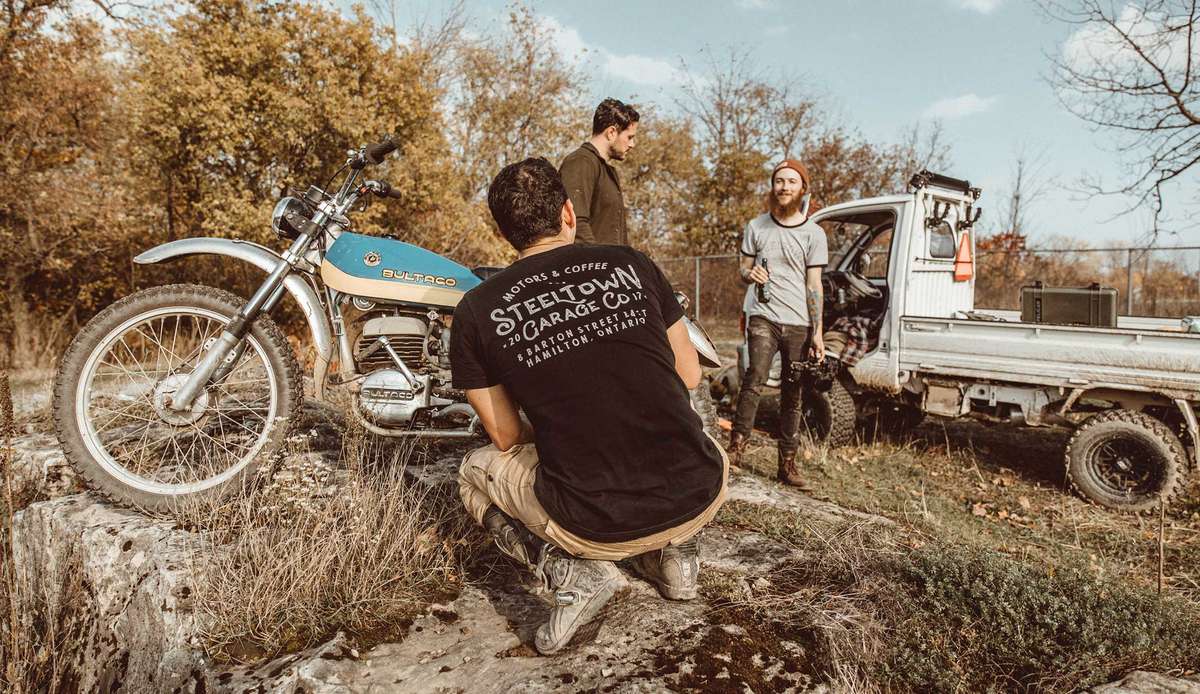 We make stuff tough enough to withstand abuse but affordable enough that it doesn't matter anyway.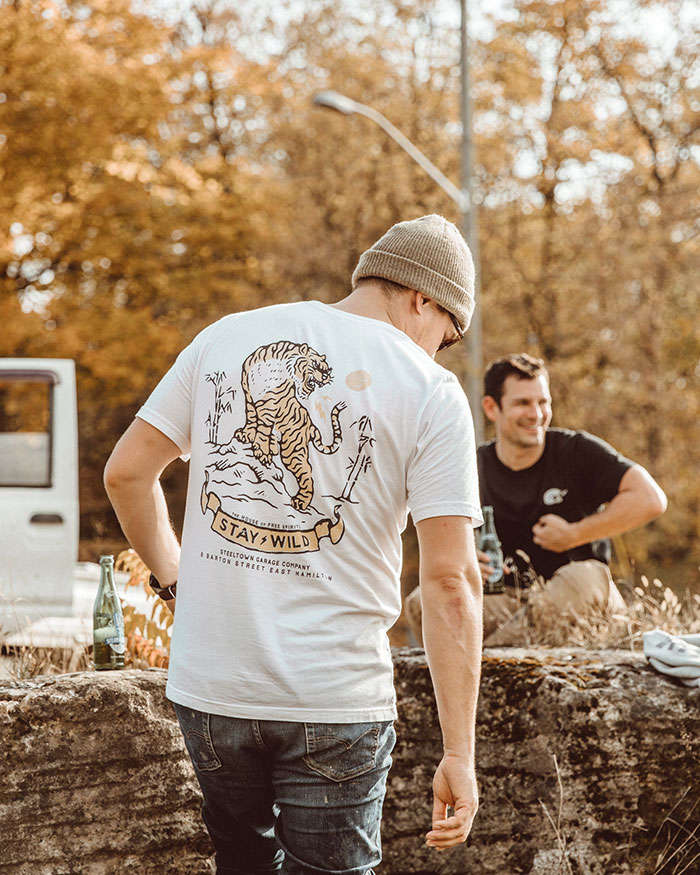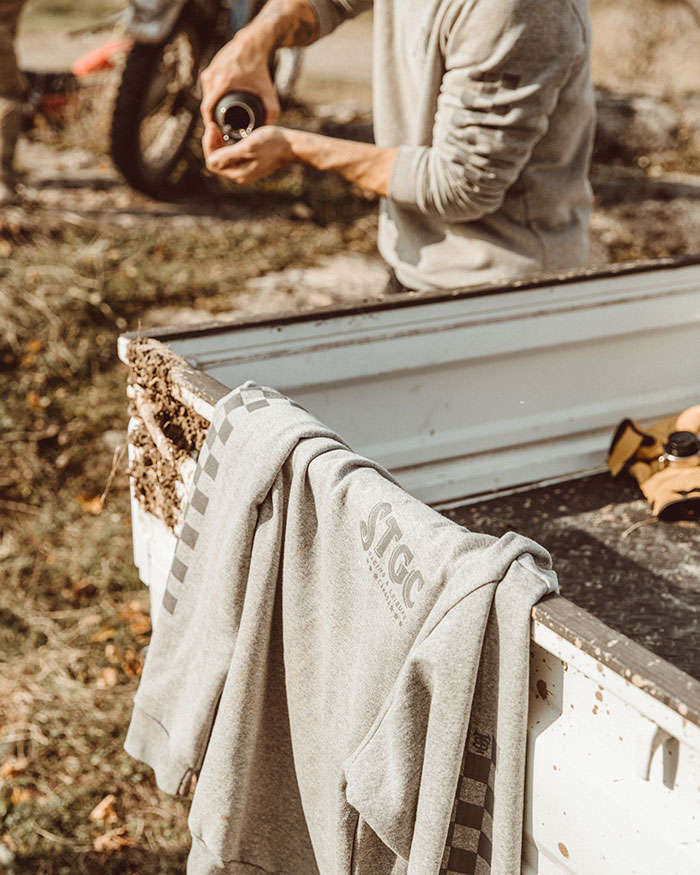 SHOP THIS STUFF
You know it's all built to last.