FIELD NOTES:
ROAD TRIPPING THROUGH THE PACIFIC NORTHWEST
Photographer Erin Mitchell heads from Mount Rainier, Washington to Brookings, Oregon snapping epic pics and putting some field goods to the test.
We use the term 'field' a lot at Steeltown. Our toughest, most aggressively tested products all share the same stamp. The indestructible Field Thermos. The waterproof Field Pack. Even our new lug tread Field Boots.

But what exactly do we mean by field?
The field isn't any one particular place. It doesn't involve a particular pastime. It isn't reserved for a particular kind of person. It could be anywhere, at anytime. But one thing is for sure: it's demanding.
The field does not go easy on you or your things. It knows no mercy. It pulls no punches. It will climb on to your back and wear you down into eventual nothingness if you're not ready, if you're not prepared. It's the sort of place that requires resiliency of mind, of body and of gear.
When our photographer-buddy Erin Mitchell told us he was road tripping through the Pacific Northwest, we knew it was the perfect opportunity to put some of our Field Goods to the test again. We knew that if the field existed anywhere, it was there, sandwiched between the mighty Pacific Ocean and the towering Rocky Mountains, amongst raging rivers, rock faces jagged like broken glass, wind-swept beaches and rainforests so wet the moss is like shag carpet.
The field isn't any one particular place. It doesn't involve a particular pastime. It isn't reserved for a particular kind of person. It could be anywhere, at anytime.

But one thing is for sure: it's demanding.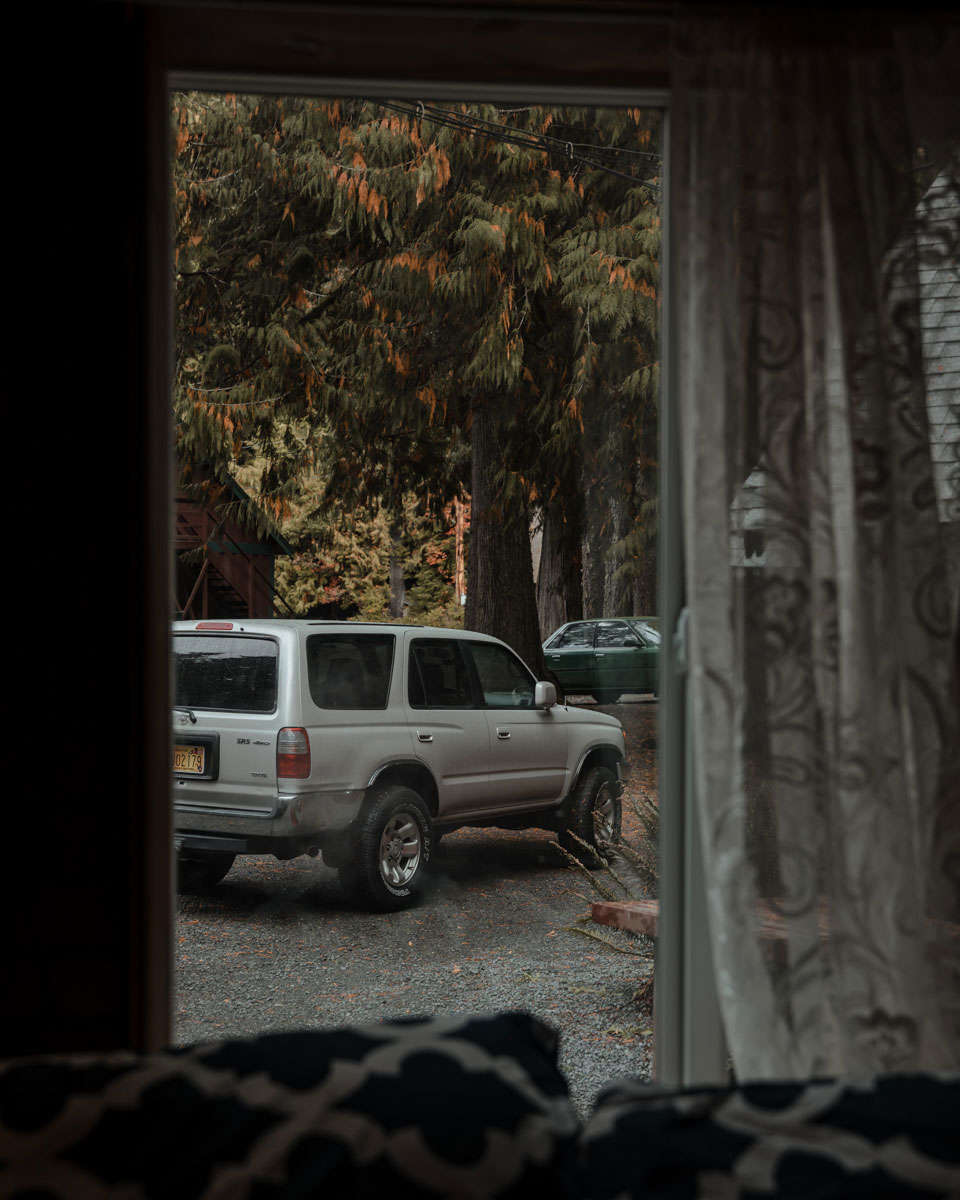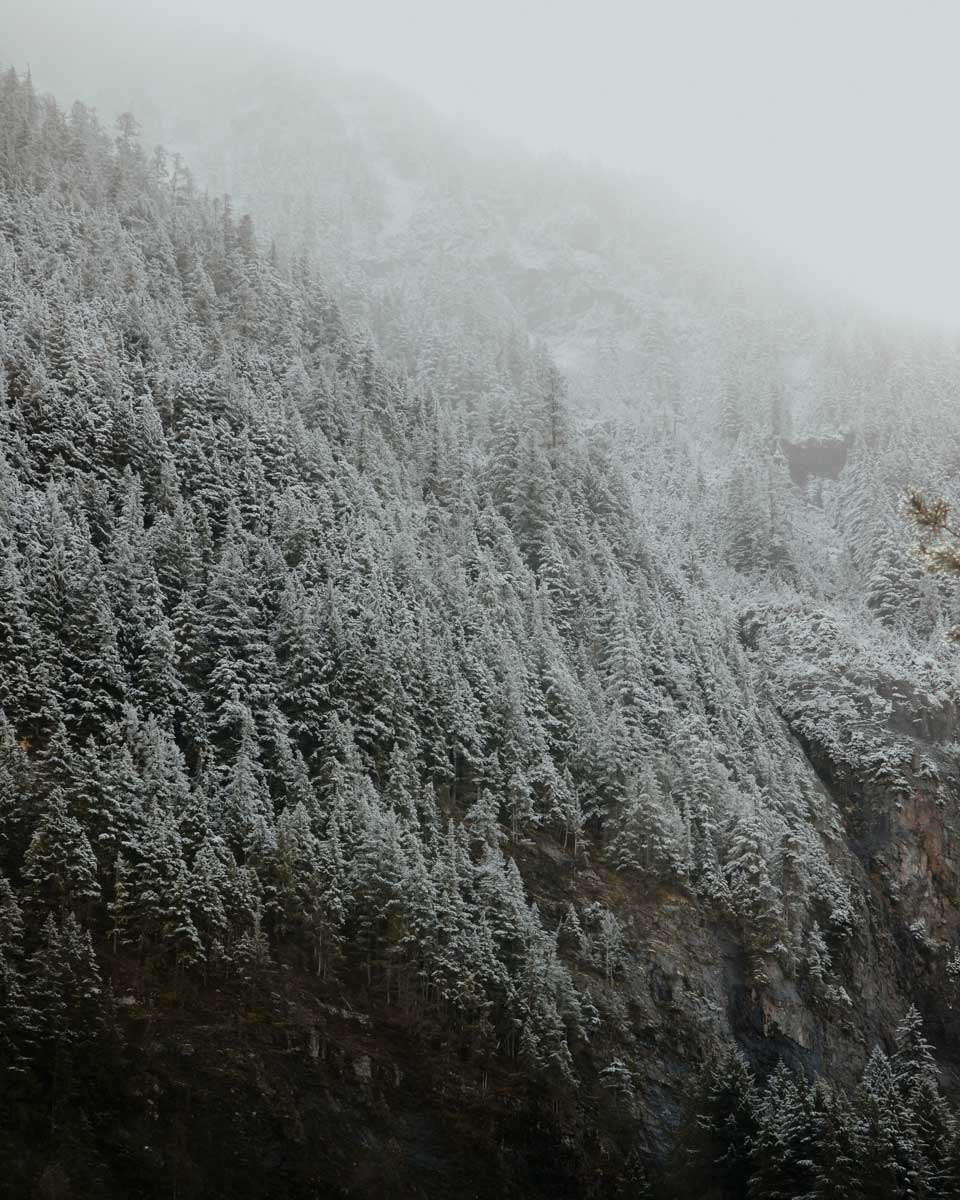 "This trip was a long time in the making," Erin says "There's just something about the West Coast. It just had to be my first trip since the lockdown ended. There's no other location that I can think of that contains oceans, rainforests, mountains, and dark starry night skies all within a few hours of driving. When it boils down to landscapes and visuals nothing compares to the Pacific Northwest. And I was told that October and November were the most beautiful months to go."

Equipped with a Canon 5D Mark IV and a Canon 1DX Mark II and what he describes as "the holy trinity of lenses", a 16-35mm, a 24-70mm, and a 70-200mm, Erin began his trip at Washington's iconic Mount Rainier, an icy, active volcano that reaches over 14,000 feet into the gloomy, grey skies.

"Mount Rainier was a great start to the trip," Erin recalls. "The morning sun reflected off the damp road saturated with different shades of green from the trees. As we kept travelling closer up the mountain, the sun began reflecting off the snow covered roads revealing what I thought was fog but it was actually clouds surrounding us as we made our way further up the mountain."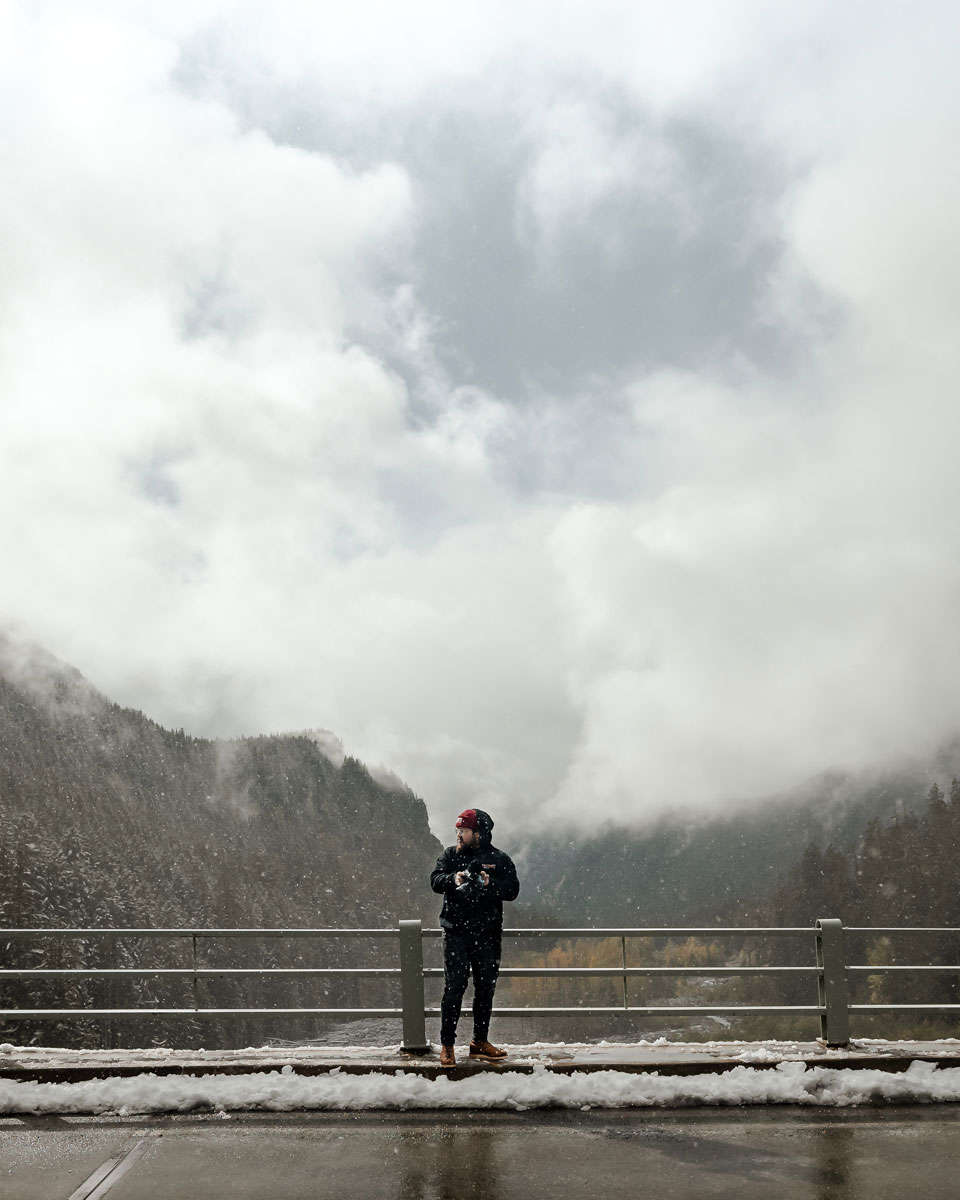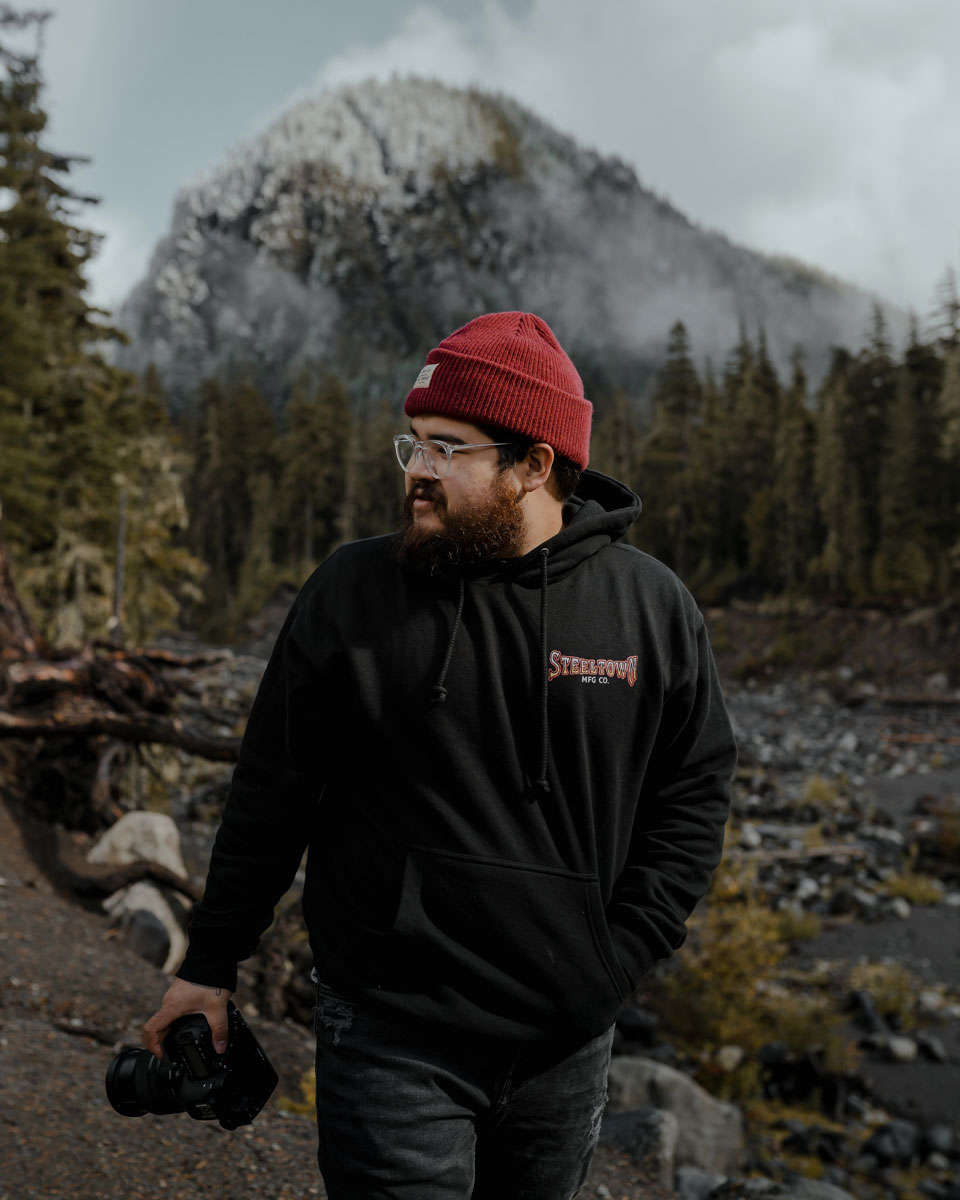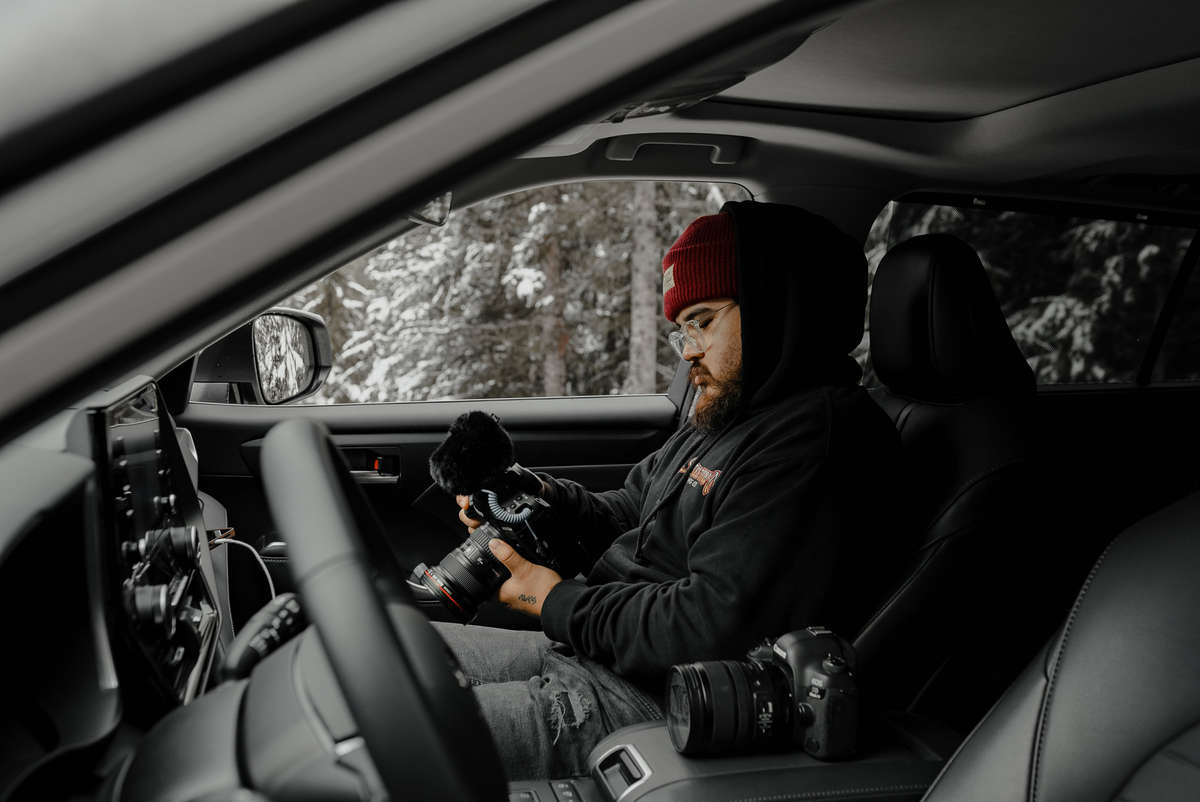 For these sorts of changes in weather and atmosphere, our
Merino Wool Watch Cap
came in very handy. "Ninety percent of the trip I was rocking the Watch Cap," Erin says (the behind the scenes photos of him from the trip back this up). "It was such an essential piece of gear. Anyone that knows me I absolutely love my winter hats. The Watch Cap took on the heavy winds, snow, and rain with ease. Not to mention, it was so comfortable, sometimes I didn't even know I had it on!"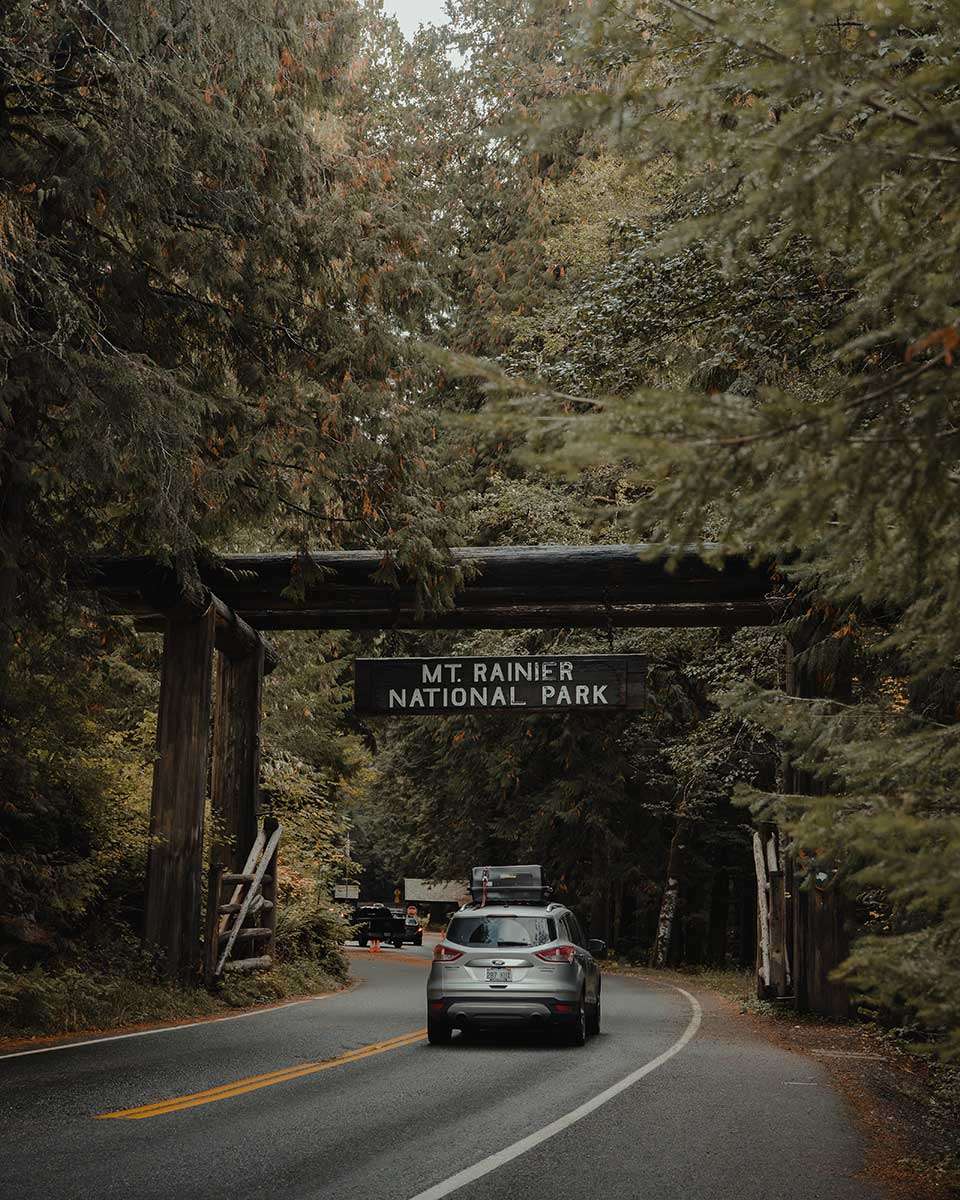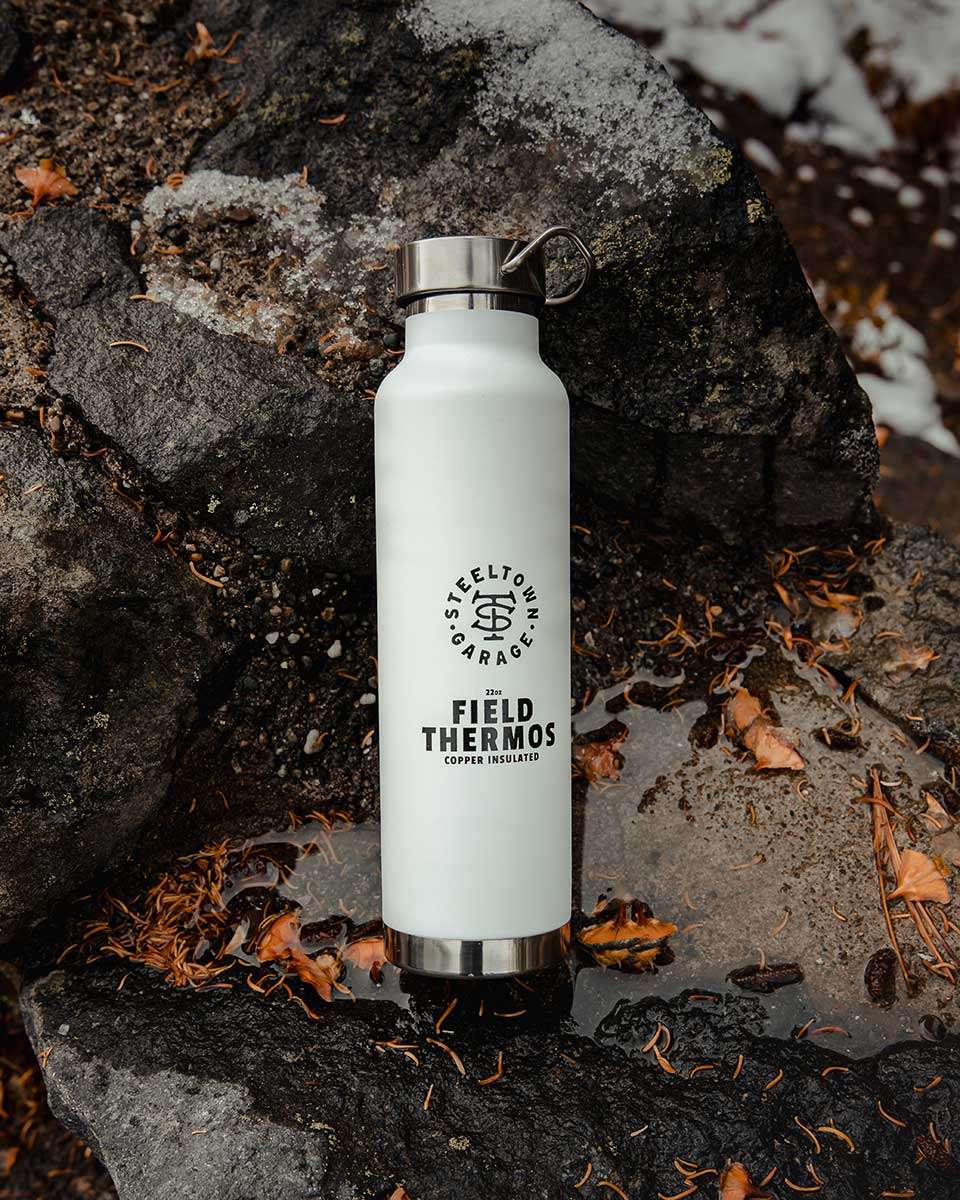 From Mount Rainier, Erin made his way north through Olympic National Forest to Forks. Cut off from the rest of the state by water on three sides, the remote Olympic Peninsula exhibits all the characteristics of an island. The region's main population centres are in the northeast and include Port Angeles, Port Townsend and drier, balmier Sequim.

As we drove into Forks, we were caught in a crazy downpour of rain. The windshield wipers were at full speed," Erin says. "I think being there solidified what gloomy really meant for me. Even during the daytime it was dark, foggy, and the sky had these scales of grey. In its own way it was beautiful."
"Once we got to Forks, a sudden craving for coffee just slapped me across the face. I was looking on my phone for a nearby coffee shop because I couldn't just go out in the downpour and startup the Aeropress. Turns out the nearest coffee shop was about an hour away so that was a no go," Erin remembers with a laugh. "Then I remembered I made some coffee at the cabin before we left and put some in my
Field Thermos
. To my surprise, the coffee was still piping hot, and it had been in the thermos for five hours! I was amazed because with a normal thermos the coffee would be more like lukewarm after five hours but not piping hot."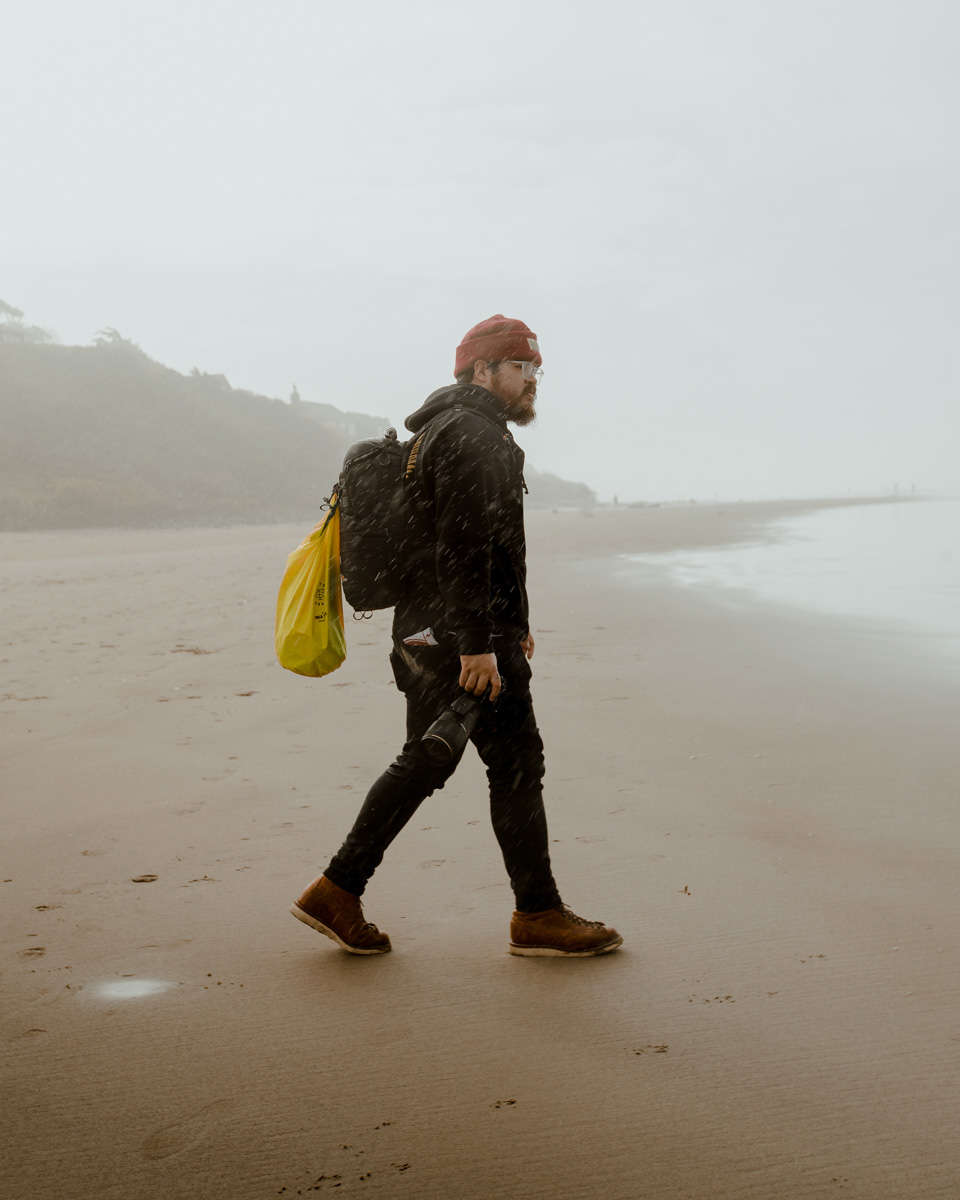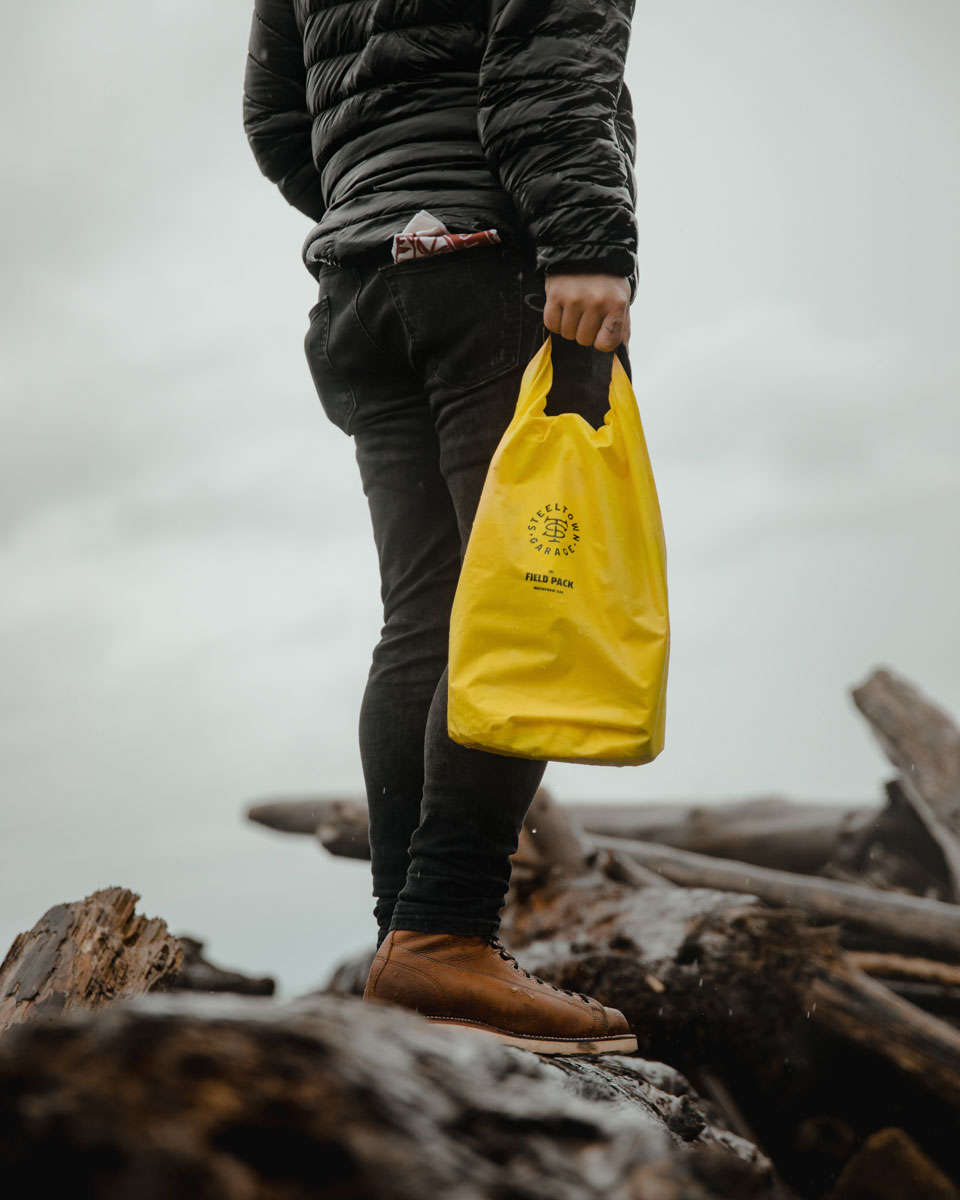 "The Field Pack was a lifesaver. I used it to store all my coffee gear, preventing all the coffee filters I brought from getting soaked. It definitely outlasted the elements out there."
"Oregon was the icing on the cake," Erin says fondly. "The weather was beautiful and the vibe even crazier. Less moody but more vibrant. The sun glistened off the huge crashing waves on the western coast, brought out the colour in the sand on the beaches, and gave the sunsets those tasty purple, blue, and orange hues."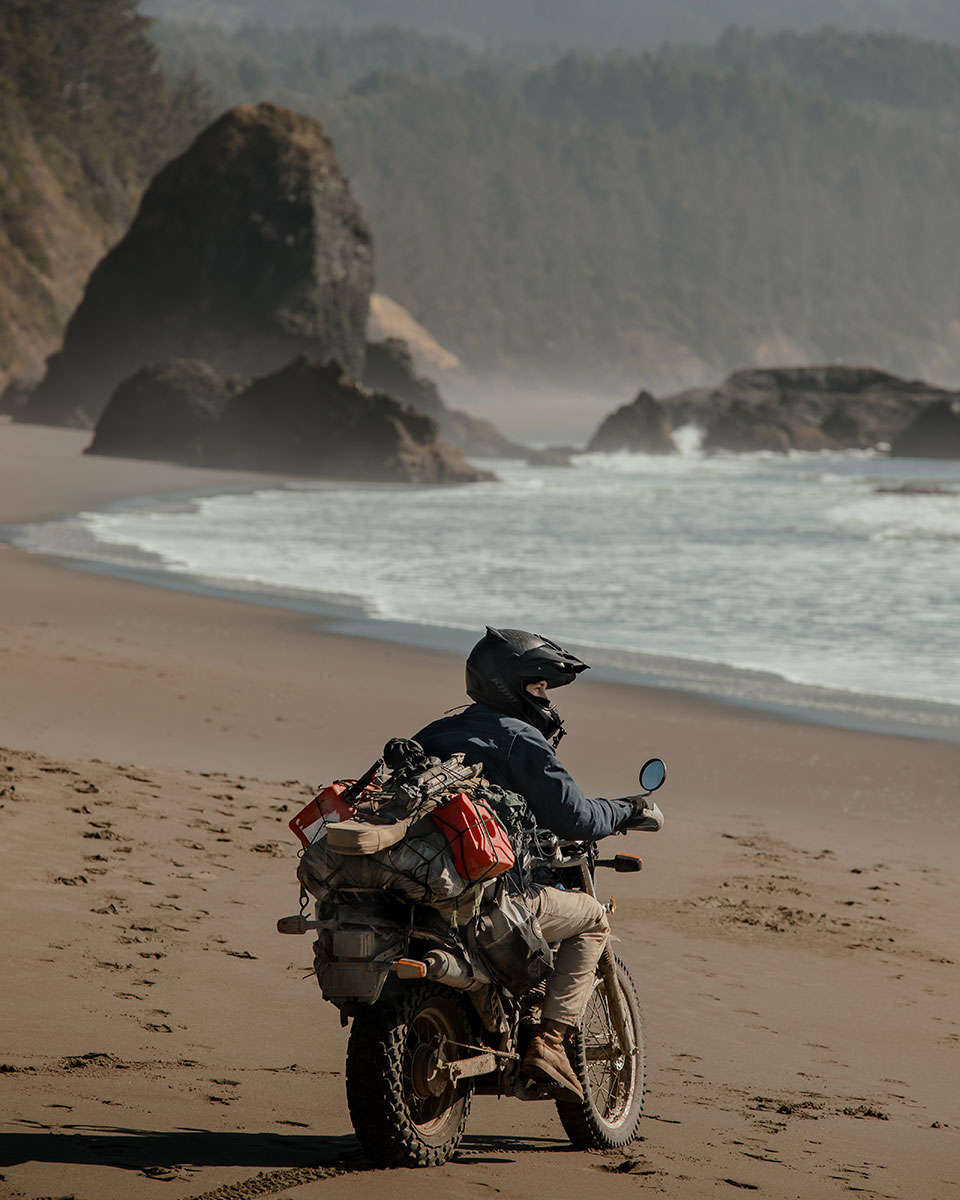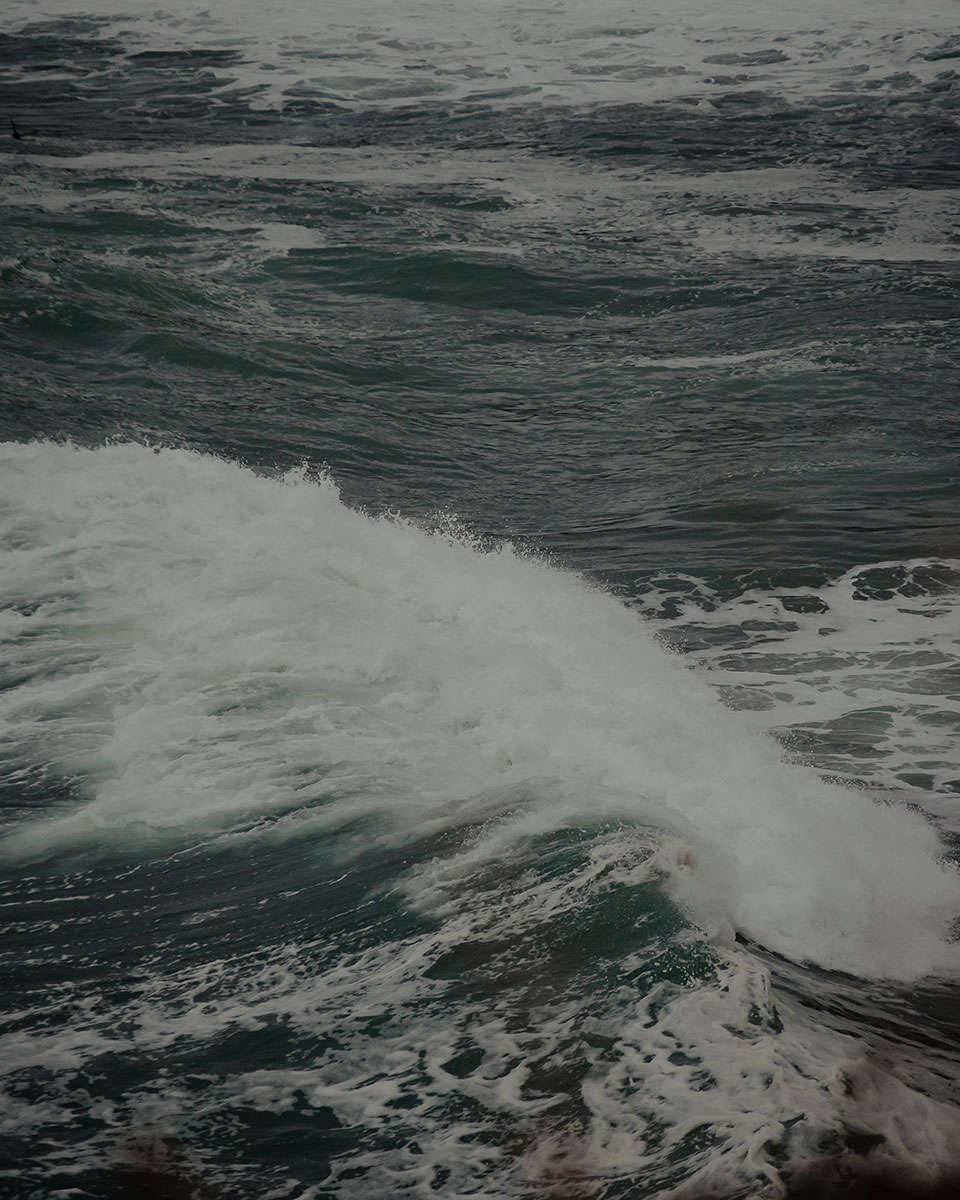 If there's one piece of gear that every demanding road trip requires, it's a bag of great coffee. Long hours behind the wheel, crazy early mornings to catch first light, and the general exhaustion that outdoor travel instills all conspire to create a constant need for caffeine.
"I made coffee everywhere on this trip, but the most memorable place would be at Cannon Beach in Oregon. It was a totally different feeling whipping up that fresh cup of joe there on the sand. It was in a way meditative. After making a hot cup and just chilling on the wood and listening to the sounds of nature, nothing gets better than that!"
"
The Steeltown Fine Grind
provided an amazing brew. Probably one of the best tasting coffees I've had. Let's put it this way, my buddy Kevin is a Tim Hortons double double type of dude. We didn't have any sugar or cream for many parts of the trip, so he had to resort to drinking it black, straight out of the Aeropress. Was he ever impressed!"