GARAGE HANGS:
Rob and his small block 1972 Chevy Nova
When we first started hanging around with photographer and creative renaissance man
Rob Anzit
, he owned a sweet 1964 Ford Falcon Ranchero with a straight 6 (seen below outside the shop). He swapped it out a few years later for a 1950 Chevy 3100 Short Box with patina for days, 3 on the tree and re-arched leaf springs that brought the truck 3 inches closer to the ground (seen below with our girl
Subby
).
Of course, before we had even met Rob he had previously owned a 1971 MGB GT, a 1976 BMW 2002, a 1976 GMC 1500, a 1984 GMC Jimmy, a 1990 Chevy S10 Long Box, and the list goes on.
For a young dude, he loves his old shit.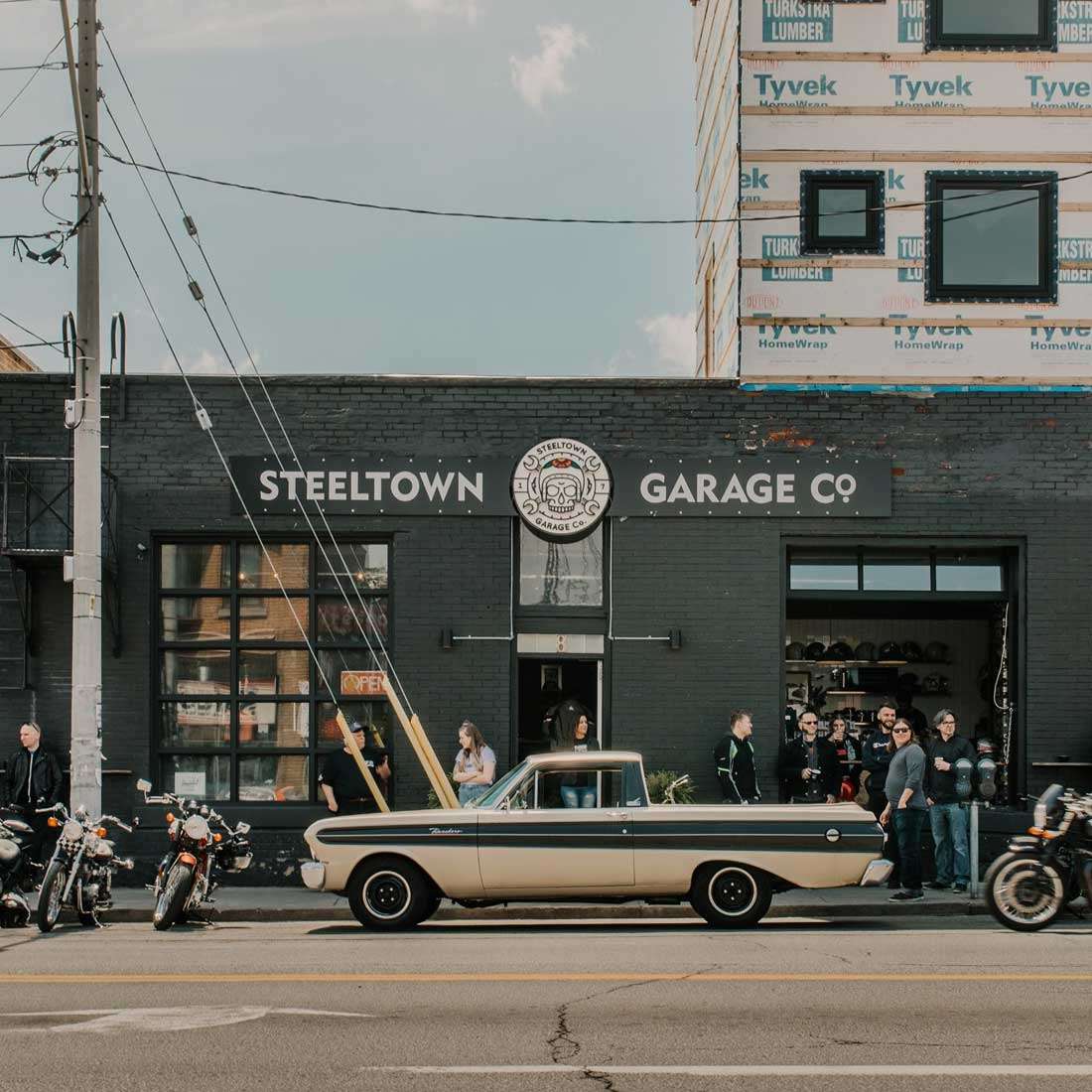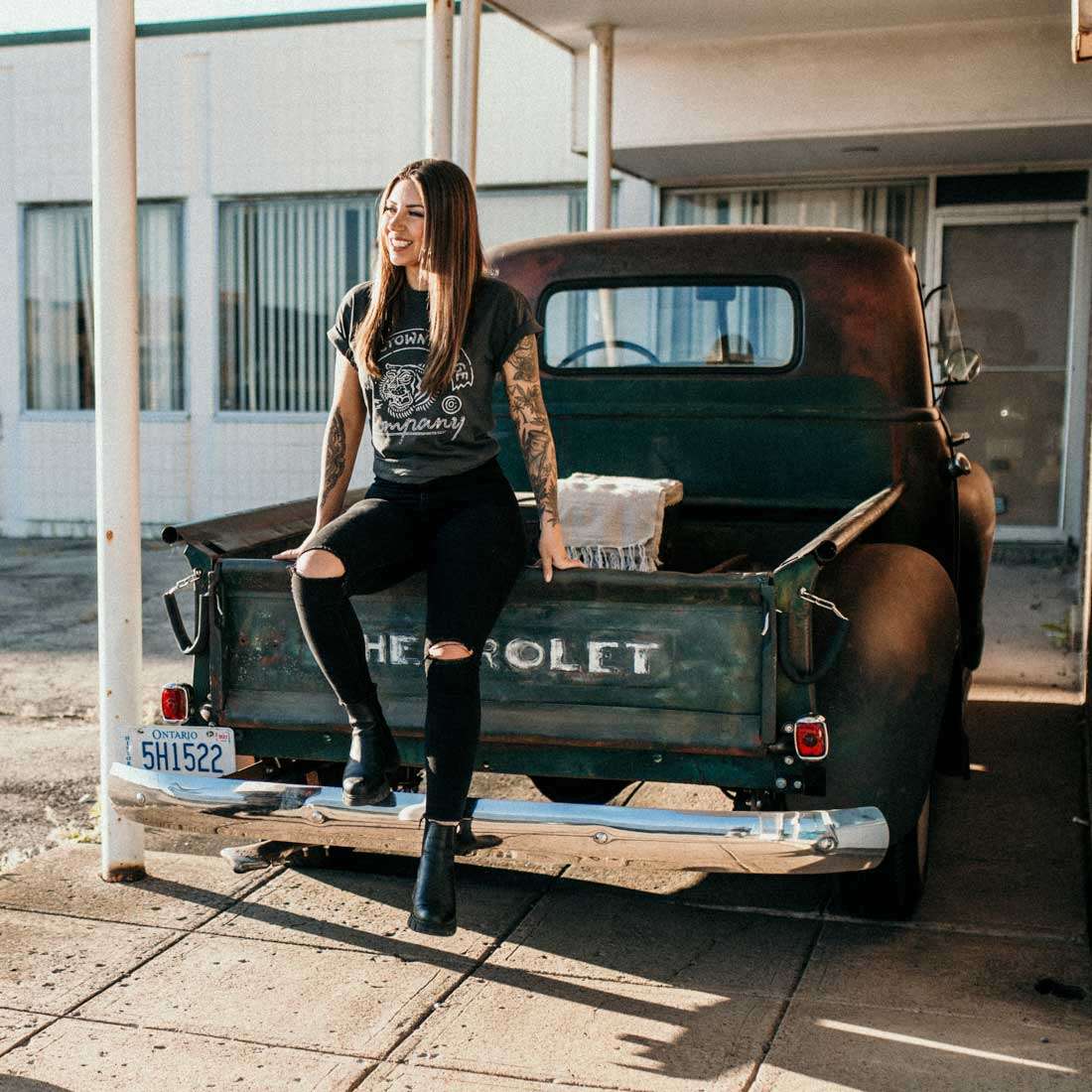 But for the past year or so, Rob's been yammering on about Chevy Novas every time we see him. And because he's such a damn wizard with his Kijiji alerts, we knew it was only a matter of time before he had one tucked away in his garage. We weren't quite expecting it to be so cherry though.
His orange and black 3 speed 1972 Chevy Nova with a 327 Small Block is truly a thing of beauty. And in a way, it matches Rob's personality perfectly. It's somehow loud, boisterous and fun but also serious, meaningful and classic all at the same time. Local photographer
Pat Ozols
recently hung out with Rob, his new Nova and his rad doggo Indy.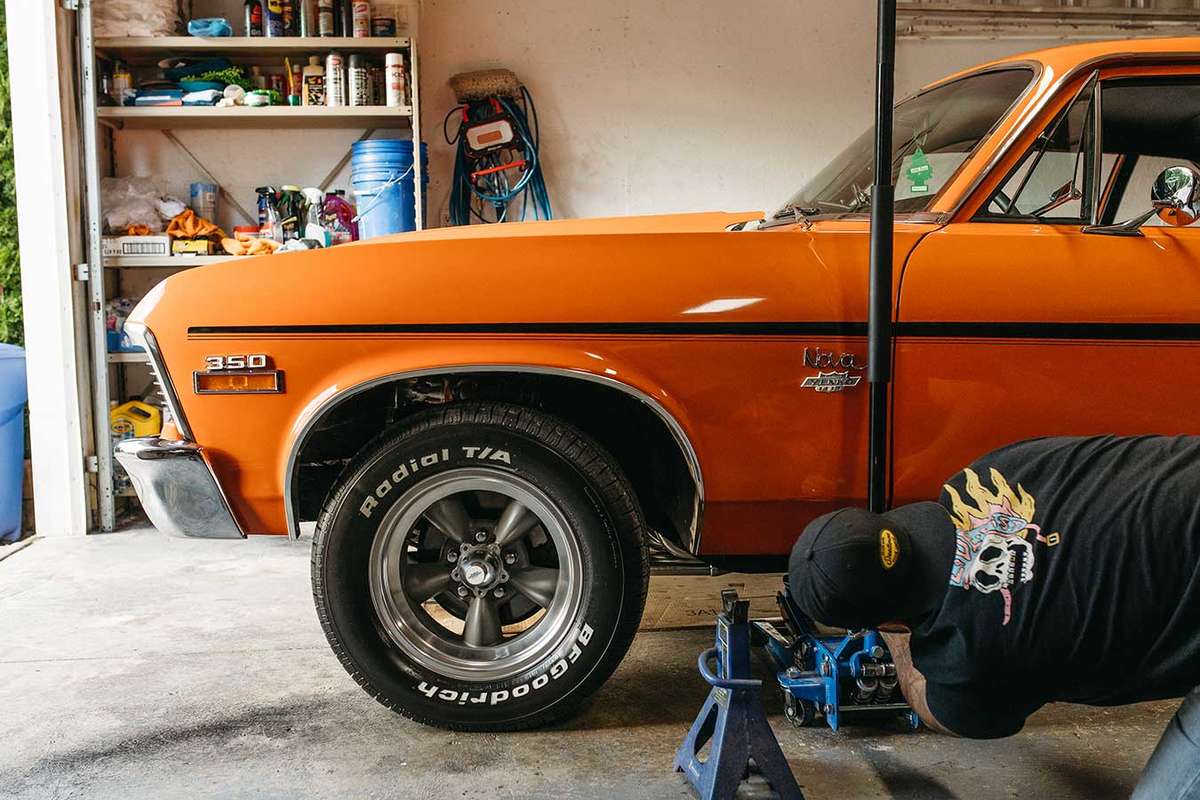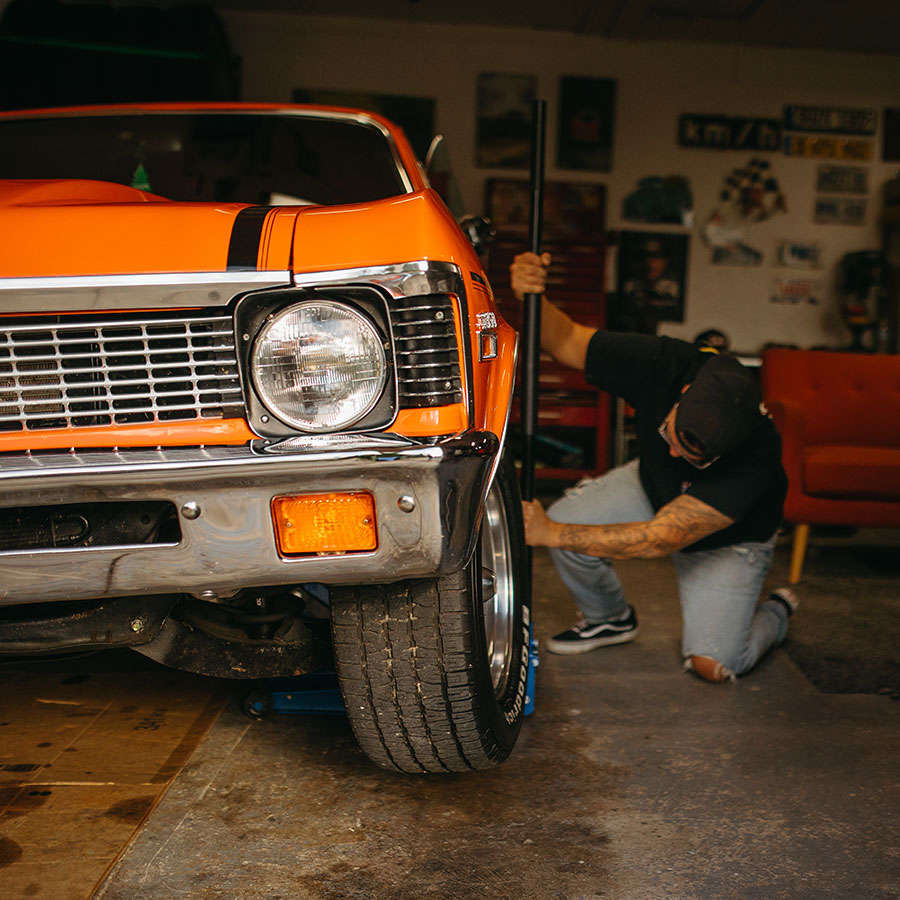 Jeff: I feel like you've wanted a Nova since I met you. lol. Why?
Rob: Great question, and I'm not hundred percent sure to be completely honest. I grew up with my old man always spotting them at car shows and him telling me that I was always obsessed with them. Or the fact that when I use to watch drag racing, most of my favourite cars were tubbed Novas, they just had that sexy look and were always extremely loud.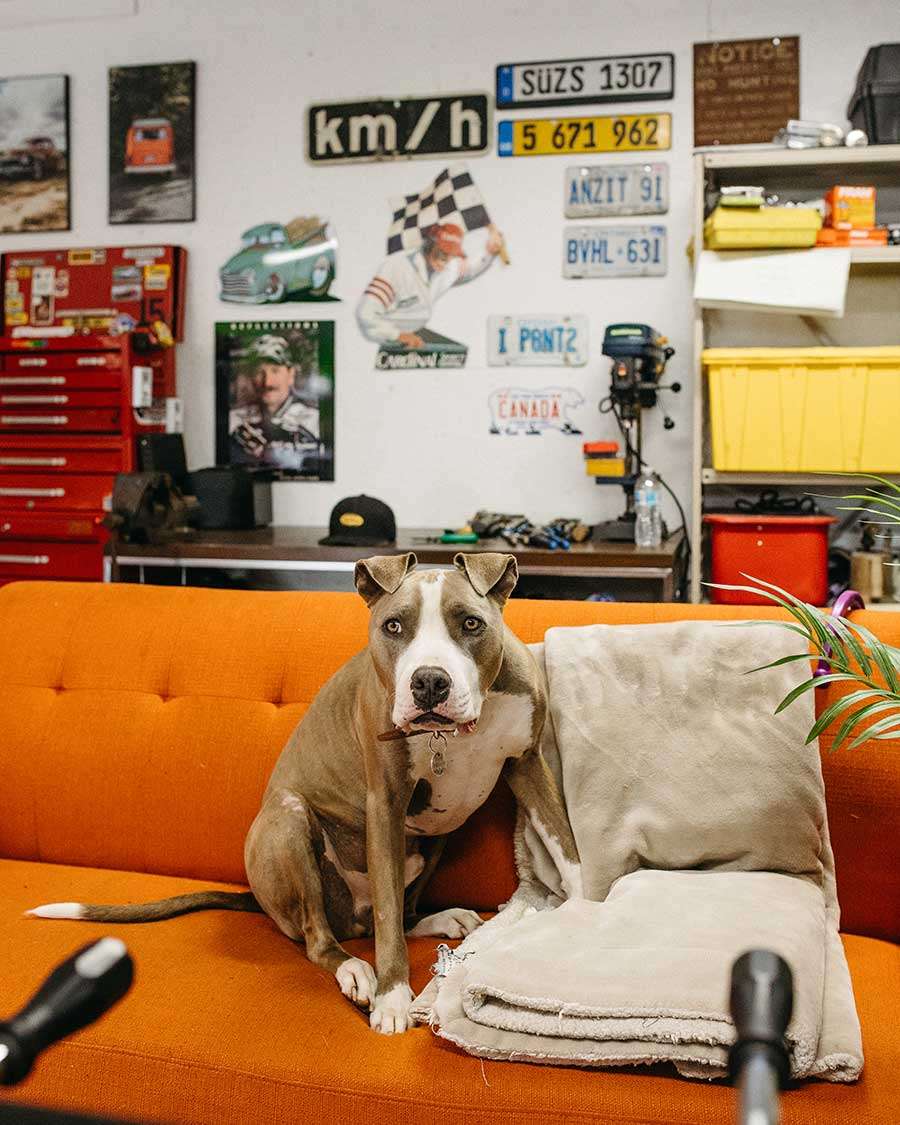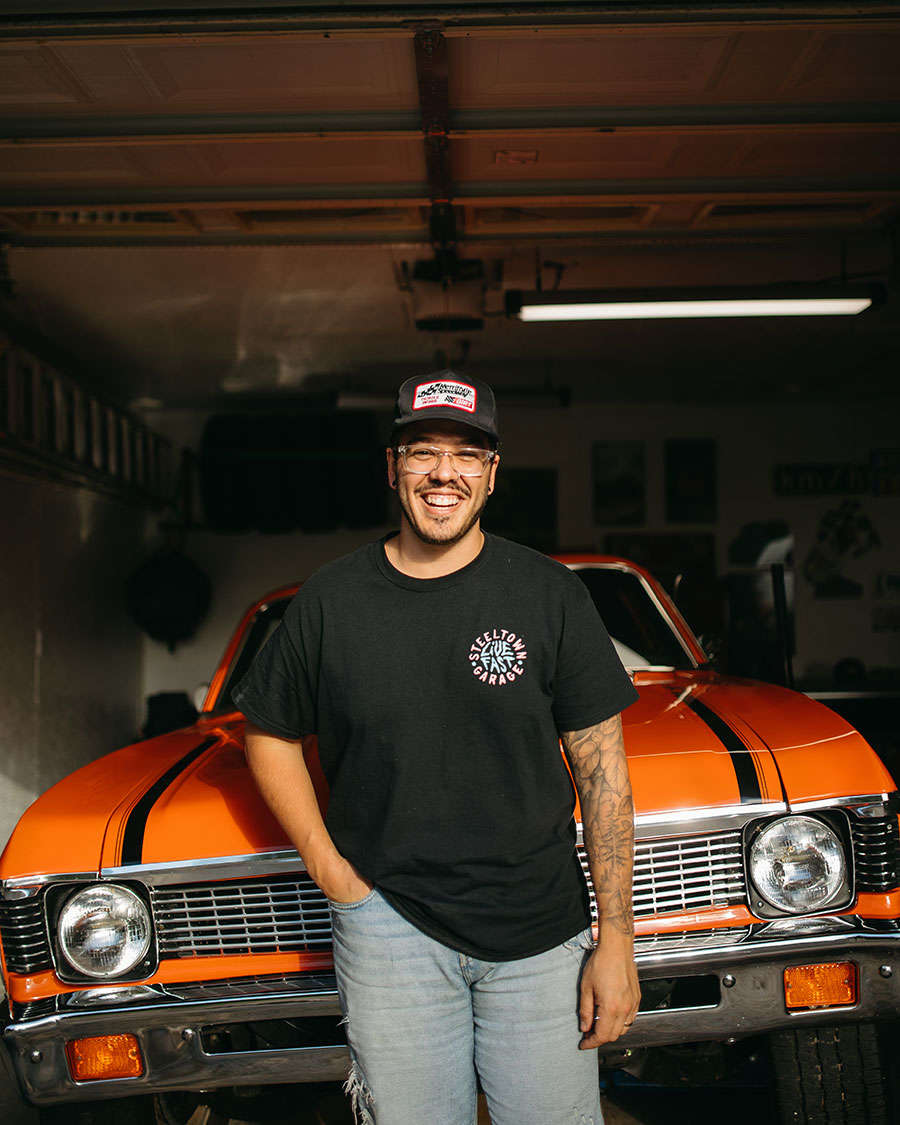 Where'd you find this Nova? What was the experience of buying it like? Was it everything you hoped for?
I found it on Facebook Market Place the same day I sold my 50' Chevy, it was sign from the car gods! I found the car in Norfolk, I drove 2 hours to see the car at 8am, and the guy that was selling it only gave me 1 hour to view it and test drive it before he had to go to work. It was a very odd experience but after viewing it and taking it out for rip, I knew I had something good. I actually drove it home that day…spending $100 to get it home. Smile for miles baby.
Nothing at a good price is everything you hoped for, a few things didn't seem "safe" I really should have trailed it home but my dad and I never do that, what's the fun in that? The car spent 2 months in my garage before actually being able to drive it, brand new front end; ball joints, spindles, ball joints, wheel bearings…the list goes on.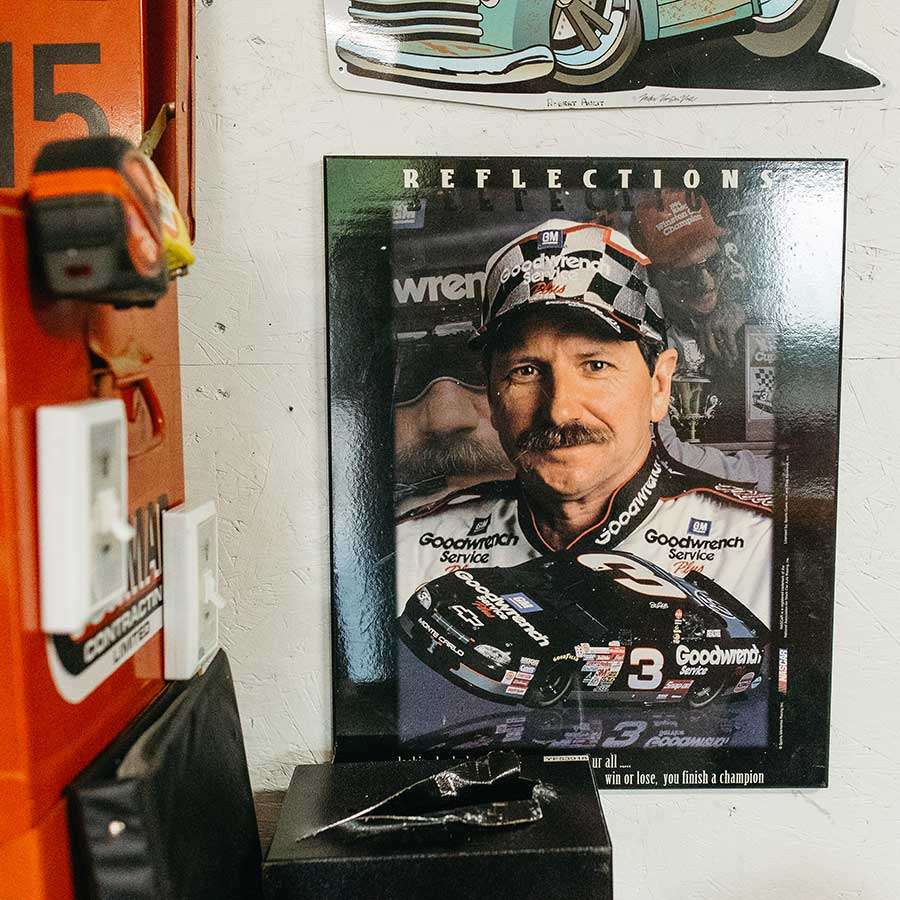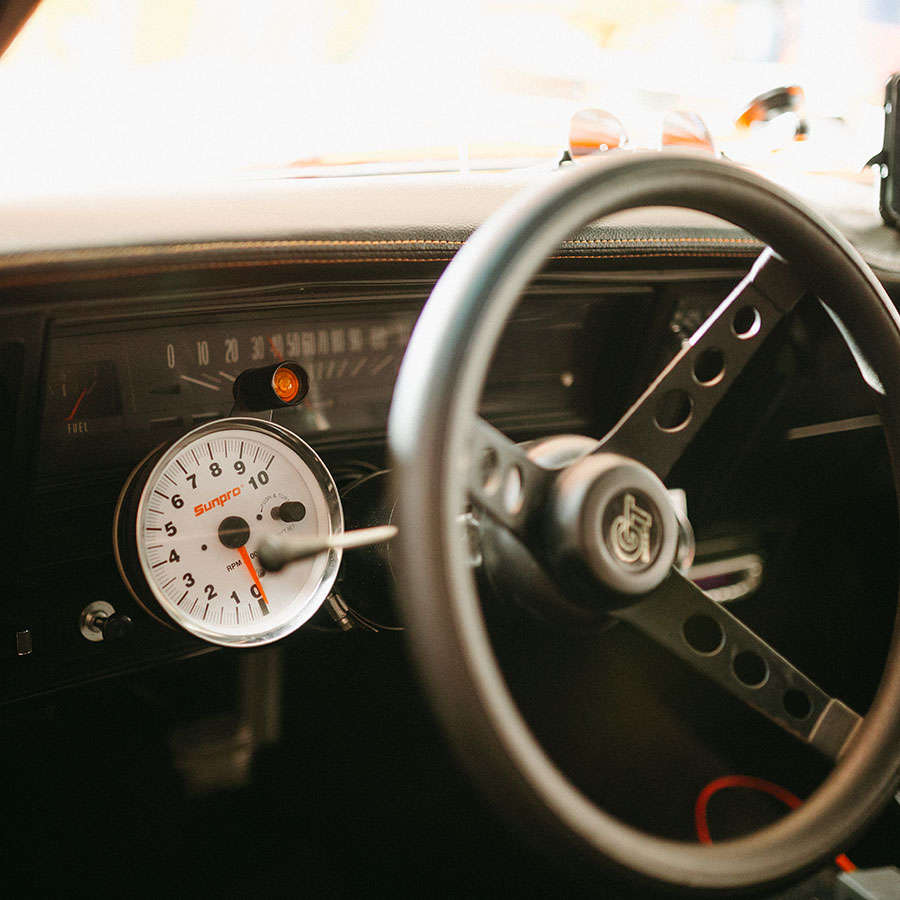 What's the deal with the Yenko? It's not a real Yenko, right? Does that make it a tribute of some kind?
It seems like the original owner wanted to create a replica Yenko but nothing is fully complete to call it a replica, yet. I'm in the process of deciding to keep going with the Yenko specs or just make it my own.
What have you had to do to the Nova since buying it?
Front end work:
- spindles
- ball Joints
- wheel Bearings
- all the bushings
- new shocks
Engine:
- a full tune
- 15 over timing
- changed the jets in the carb
- replaced all gaskets
- replaced valve covers
Tranny:
- replaced stall from a 3400 to a 2400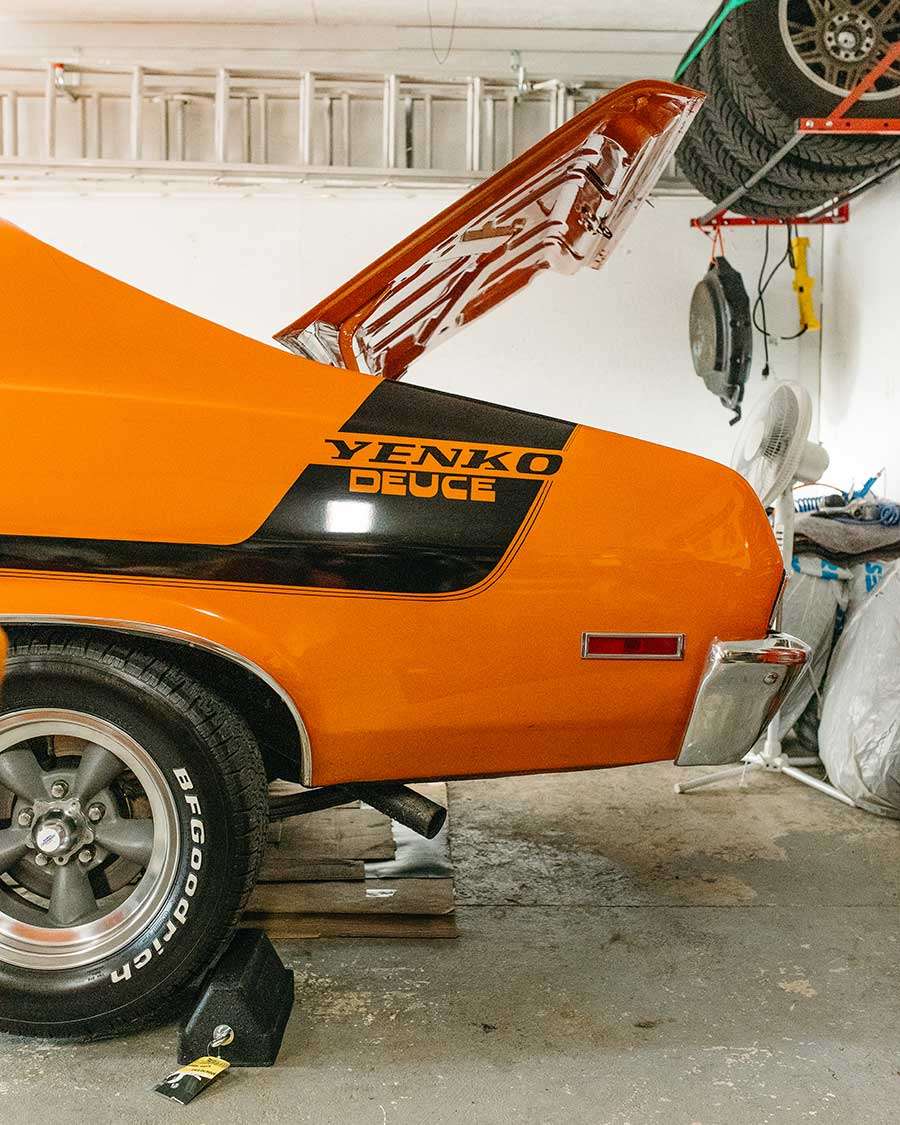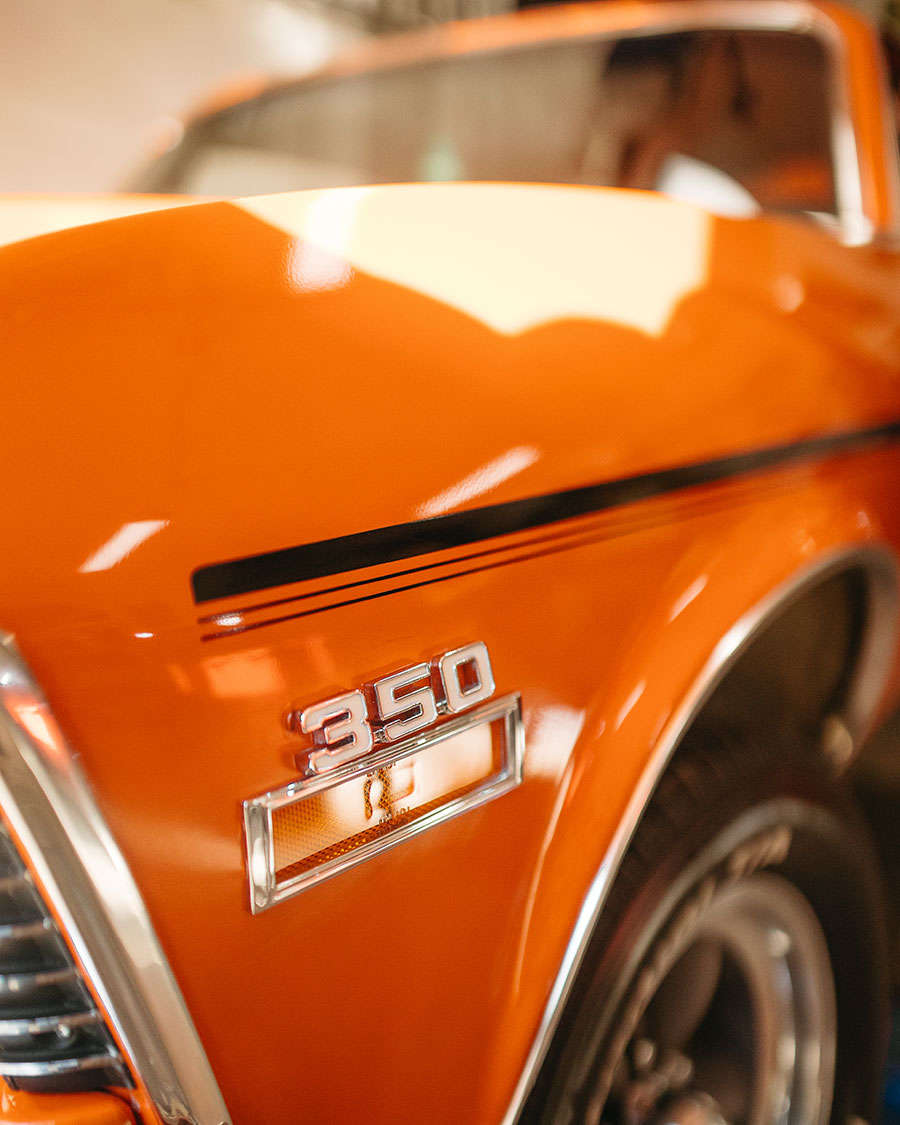 What are your plans with the Nova over the next year or so?
Not sure, I'd love to lower it to give it more rake, replace the transmission to a 4 or 5 speed, and overall just clean the interior to look stock.
Is Indy allowed inside the car? Does he roll with you?
Indy will always be allowed in all my classic cars no matter what I own, he's just adjusting to the loudness of this build.