KNOBBIES & NIBBLIES
A day out on the vineyard with good friends, old dirt bikes, meat cooked over an open fire and a few glasses of Canadian vino.

Photos by Rob Anzit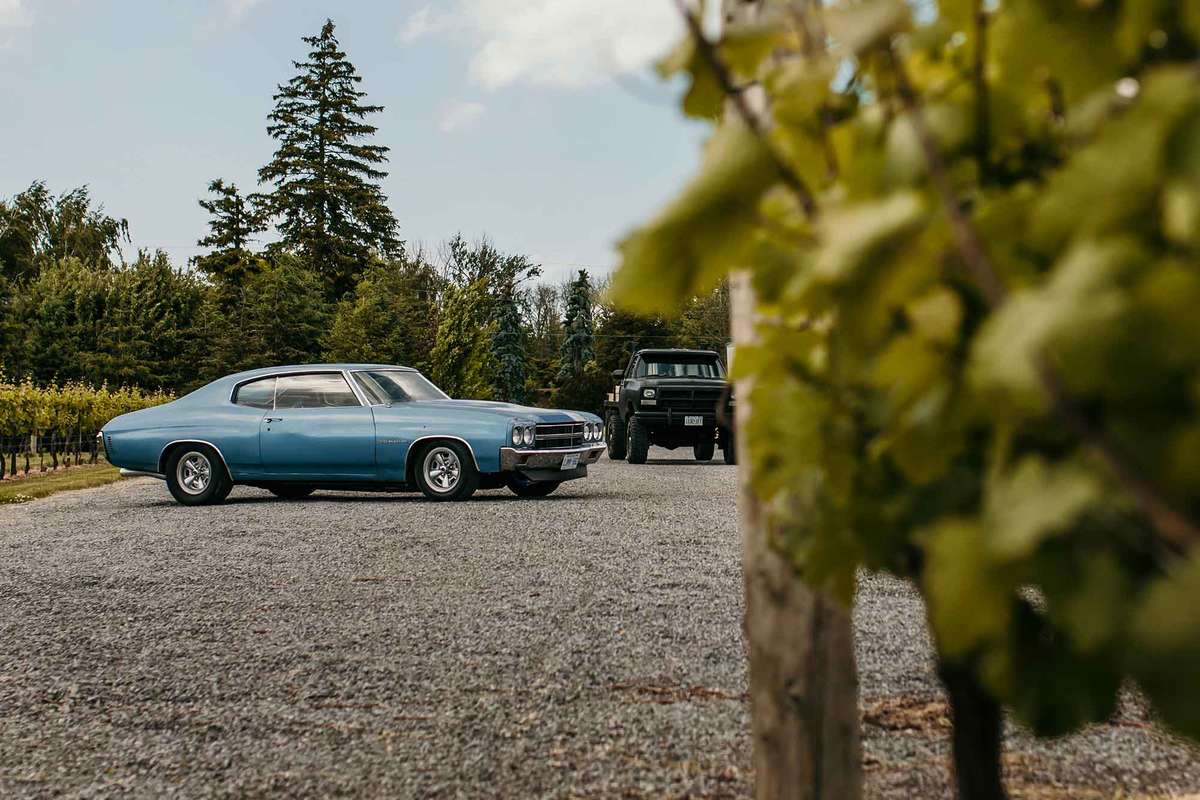 Anyone else have the urge to get lost? To go far and to go fast until the road ends? Till there's nothing but rolling vineyards, big open skies and the only sound for miles is the sound of yer engine?

It an urge we battle at the best of times. When the world is normal and life chugs along at its usual insane pace. But now, a quarter of a year into a lockdown, the urge seems more intense than ever before. Three months now we've been caged. Three months now our animal instinct to run wild has been stifled. Three damn months. And now we're scratching at the door. Now we're rattling our cages.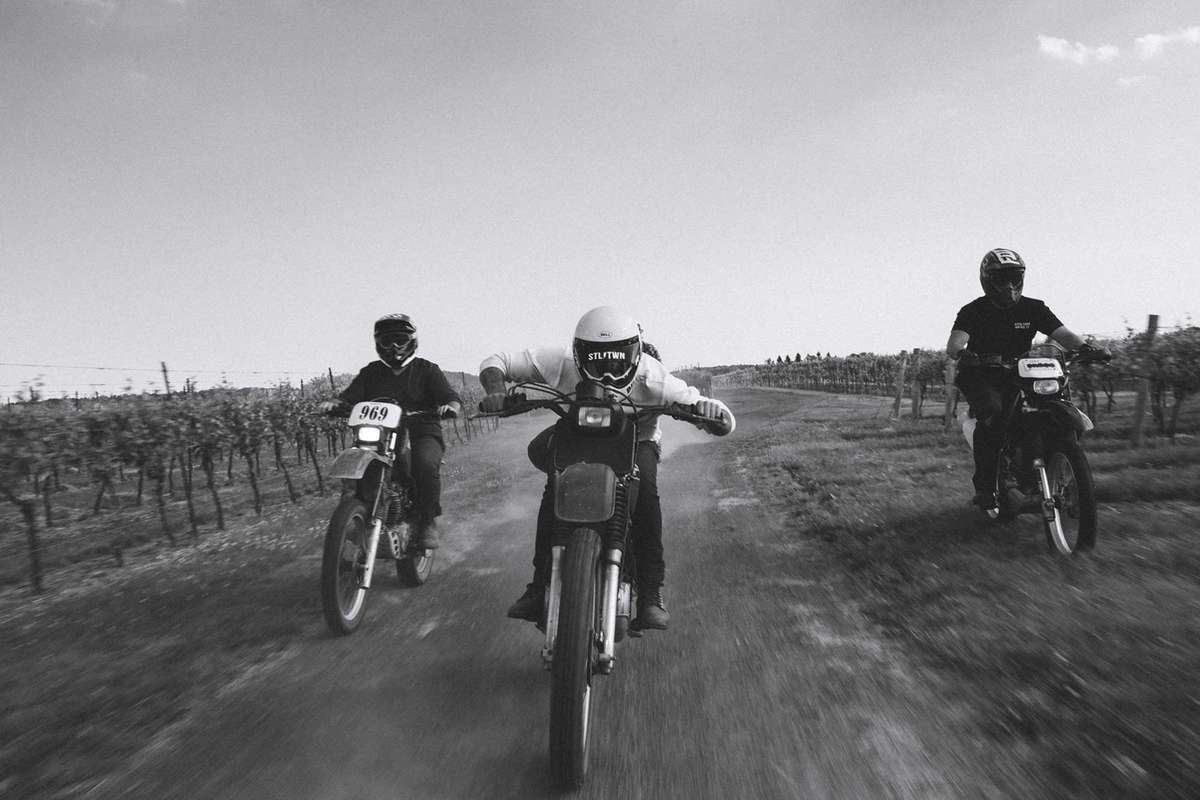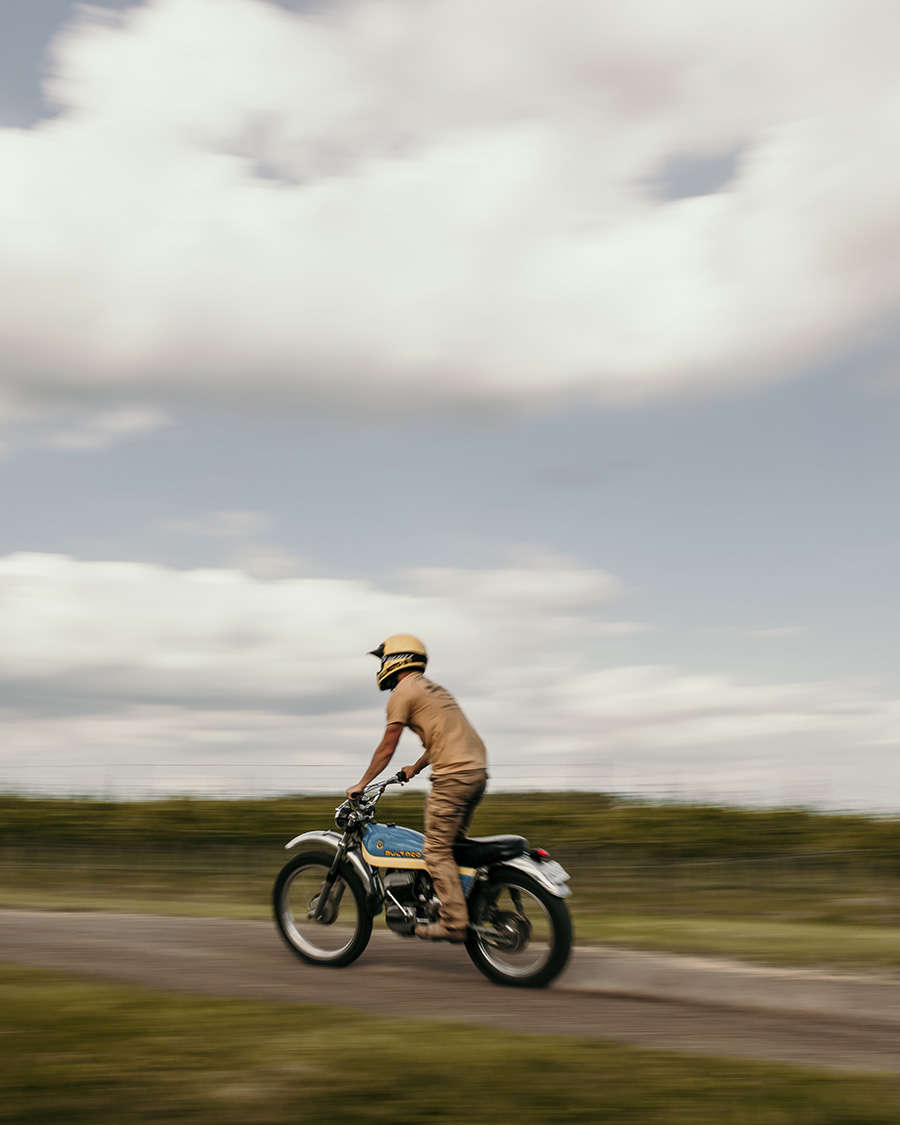 As the world opens back up again, many are finding solace in city centres, where bars and restaurants are hastily reassembling their patios, putting up plexi, and stocking their wine fridges for the distanced masses. But not us. We go in the other direction. We swim up stream. We always do.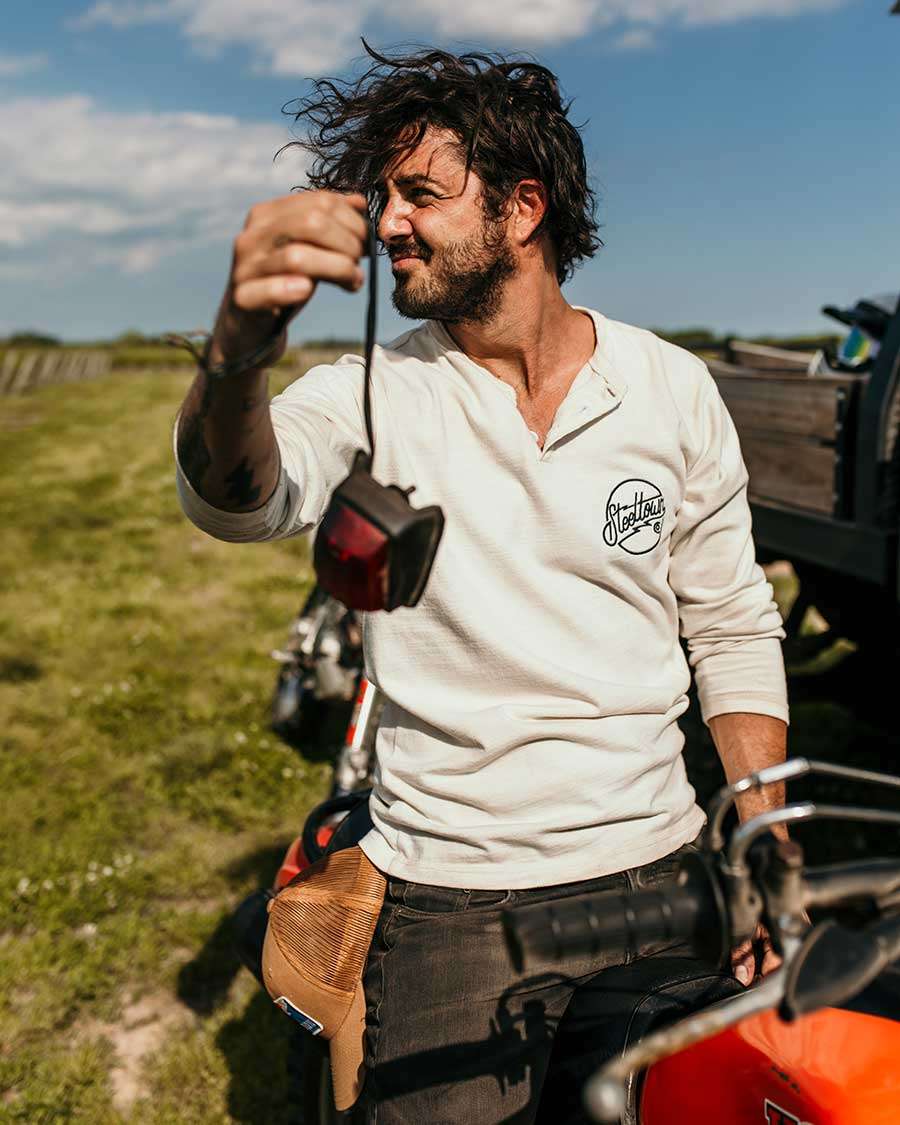 So we loaded the bikes up and went to visit our pals at Palatine Estate Winery in Niagara On The Lake. They promised us 100 acres of unkempt fields, grassy rows of vines, mounds of old crushed grape skins, dirt trails, and, of course, all the wine we could drink.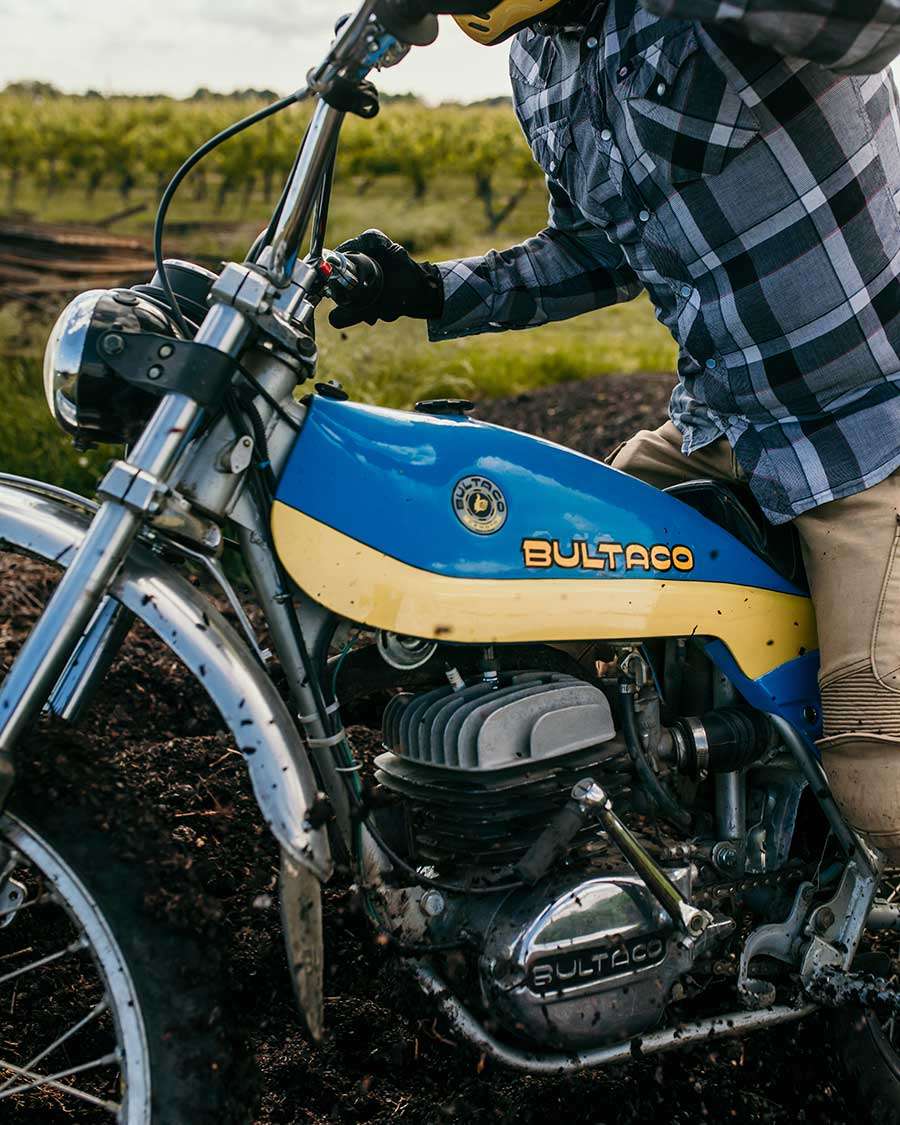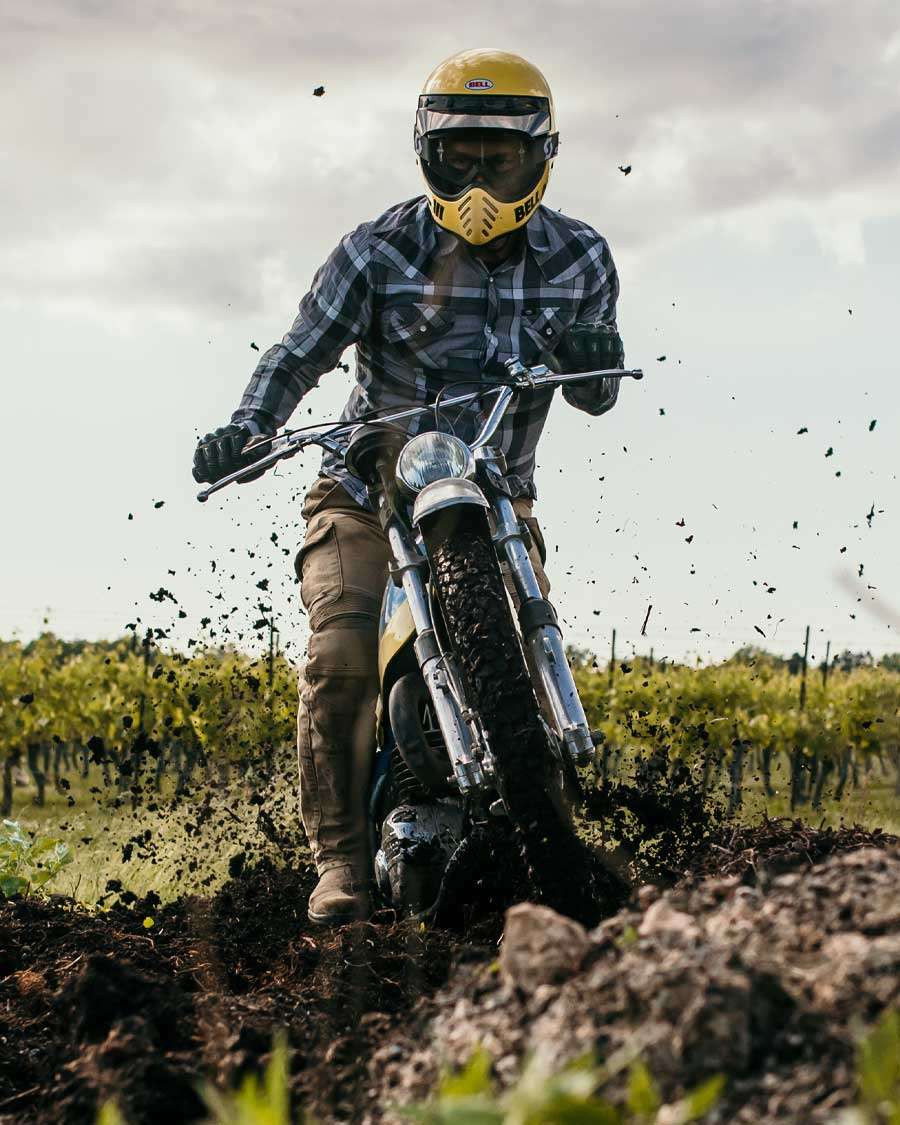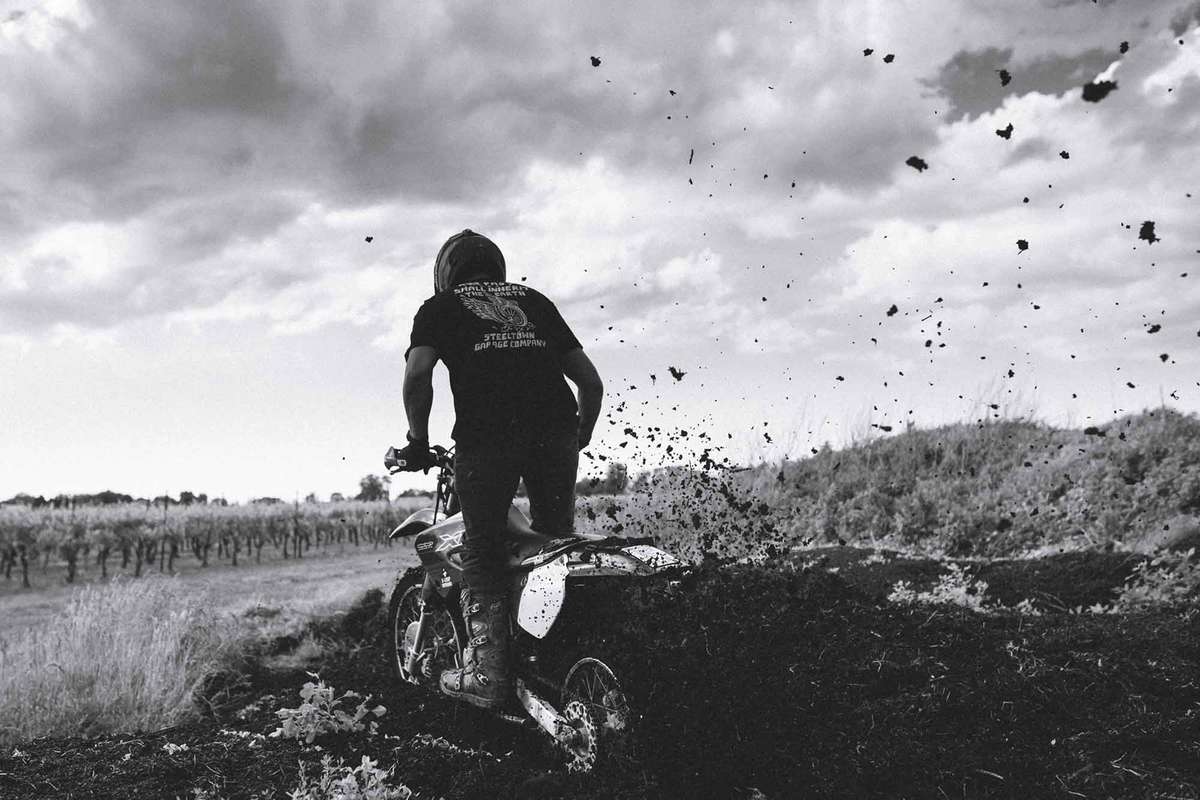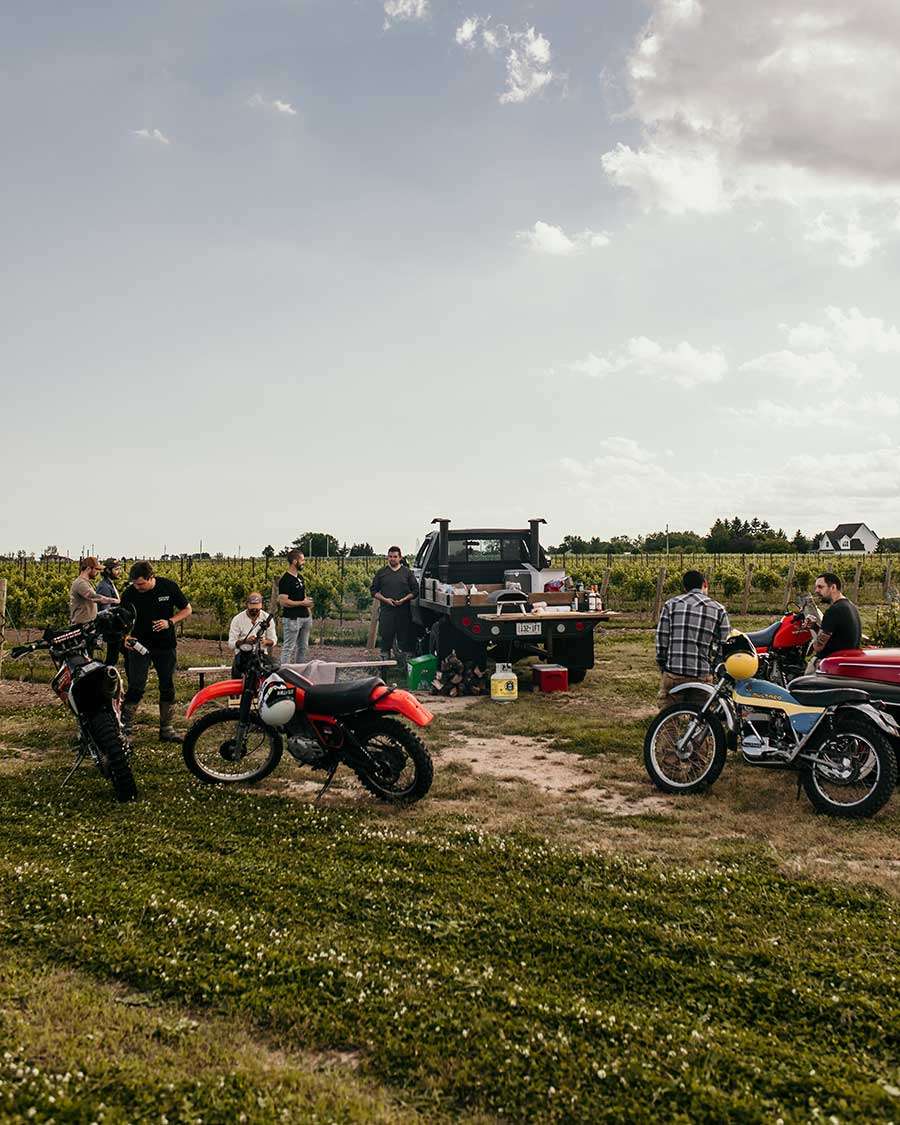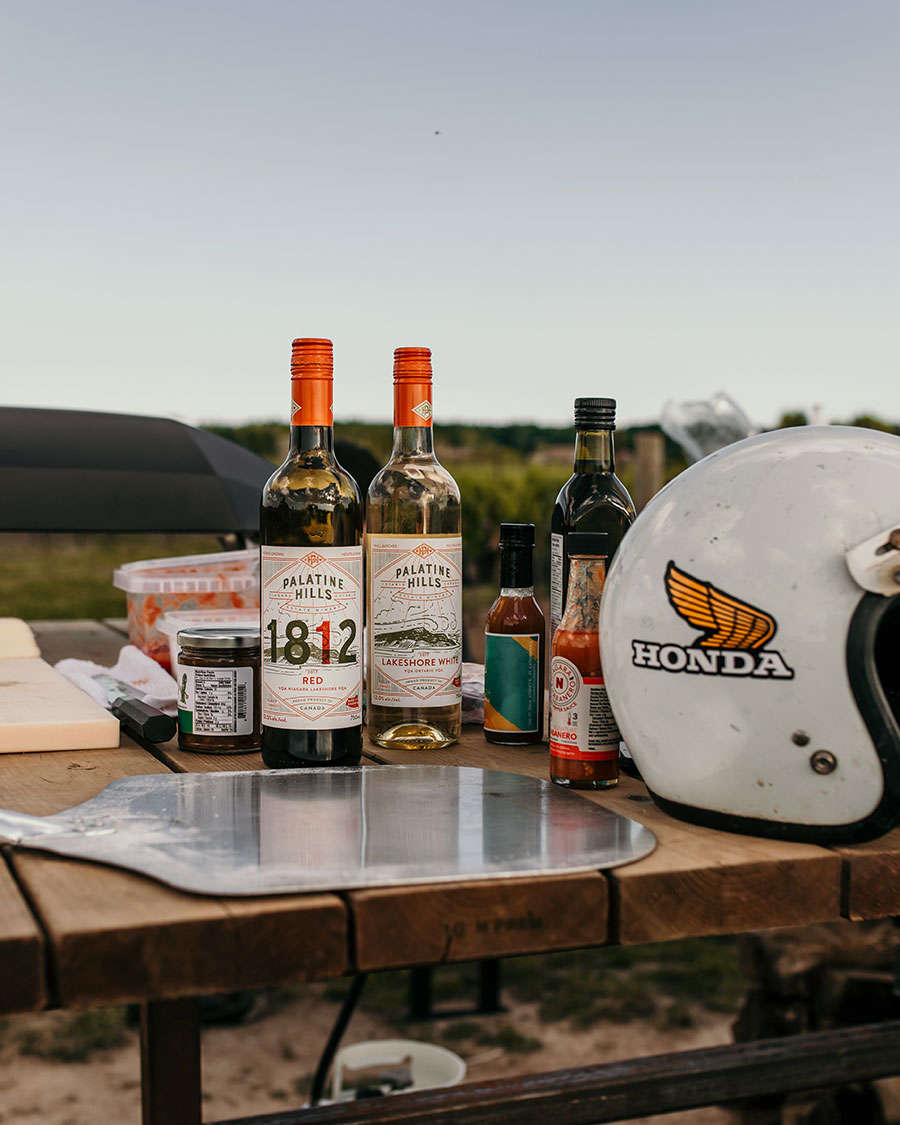 This is what life is all about for us. The simple pleasures. The essentials. When all the noise is boiled down to just a few key necessities. Old dirt bikes that don't always start, great wine straight from the bottle, meat cooked over an open flame, an epic sunset.

That's when you find truth. Truth is always in the simple things. Truth is never camouflaged. It's never hiding. It's always right out there in the big wide open. All you need to do is kickstart the bike and go grab it.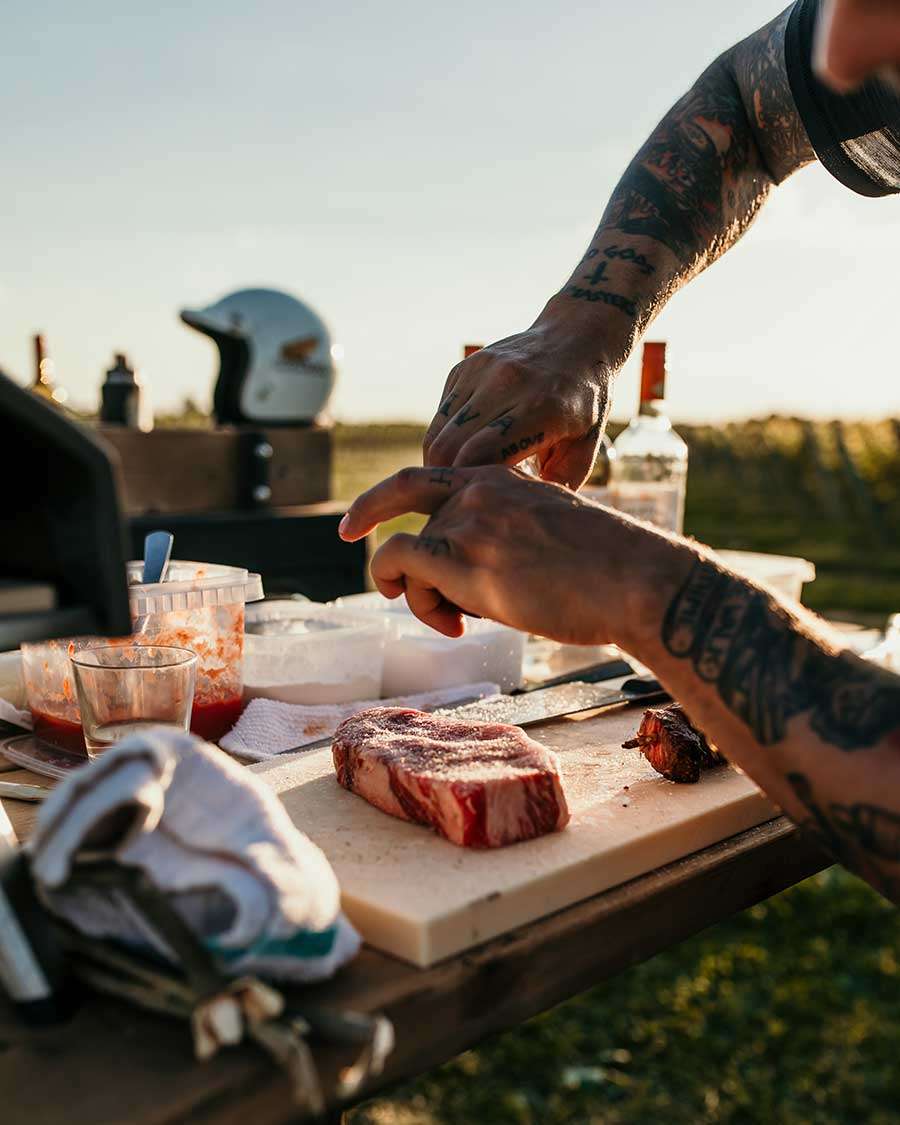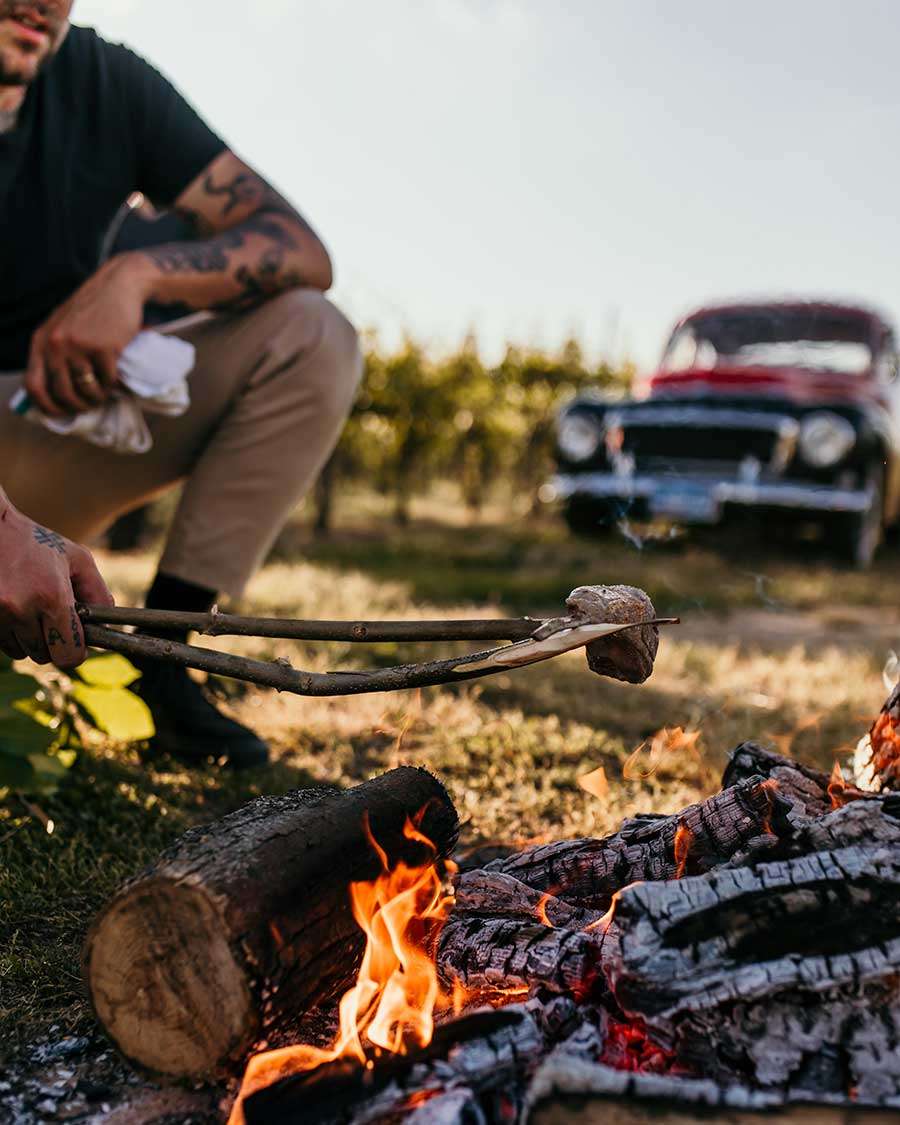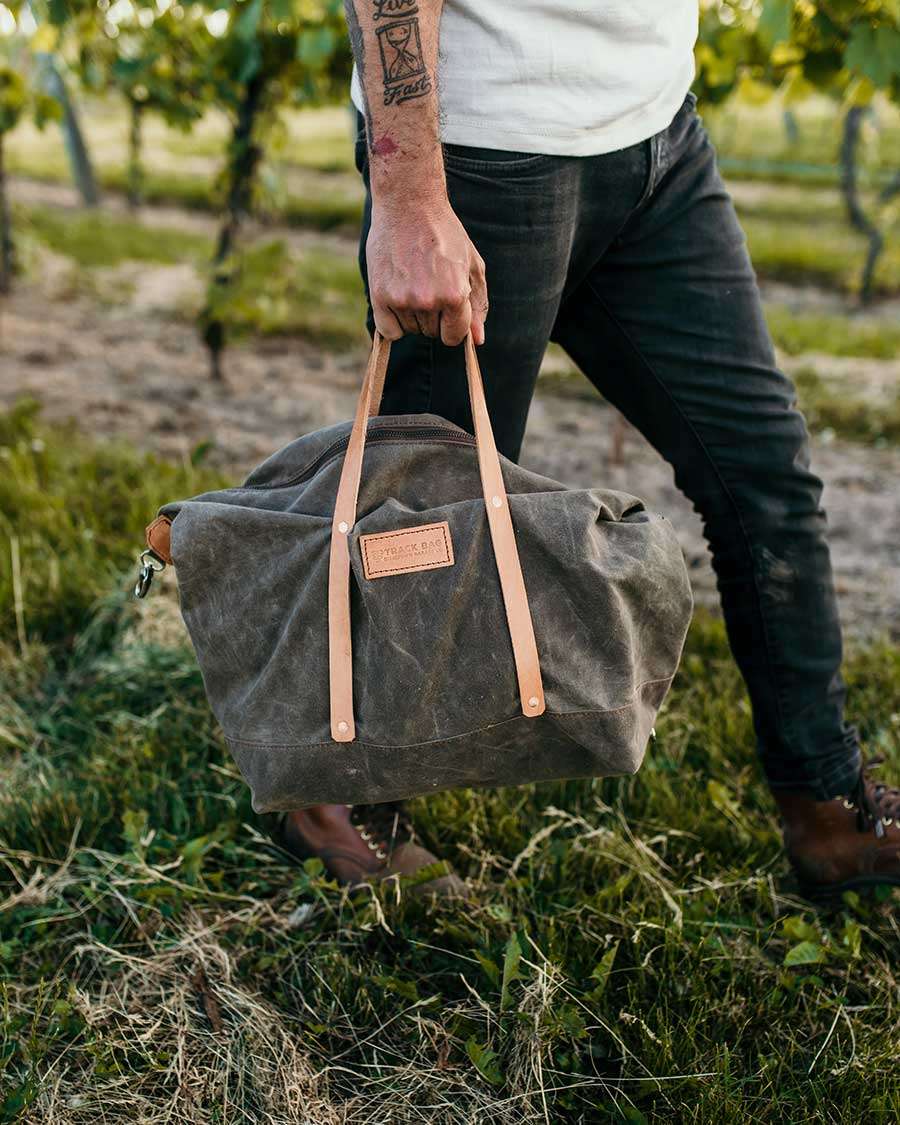 Naturally, we brought along some of our new Steeltown stuff. Not just to take photos of it all. But because this is the sort of environment for which our goods are designed and produced.

Take our new Waxed Canvas Track Bag for instance. It's a bag so attractive that it would be at home in the bougiest of circumstances. But out here in the wild is where it longs to be. Weighted down, dropped, stepped on and trampled. It's designed to look so good you'll want to baby it, but also to be so durable you just don't have to.
BUY NOW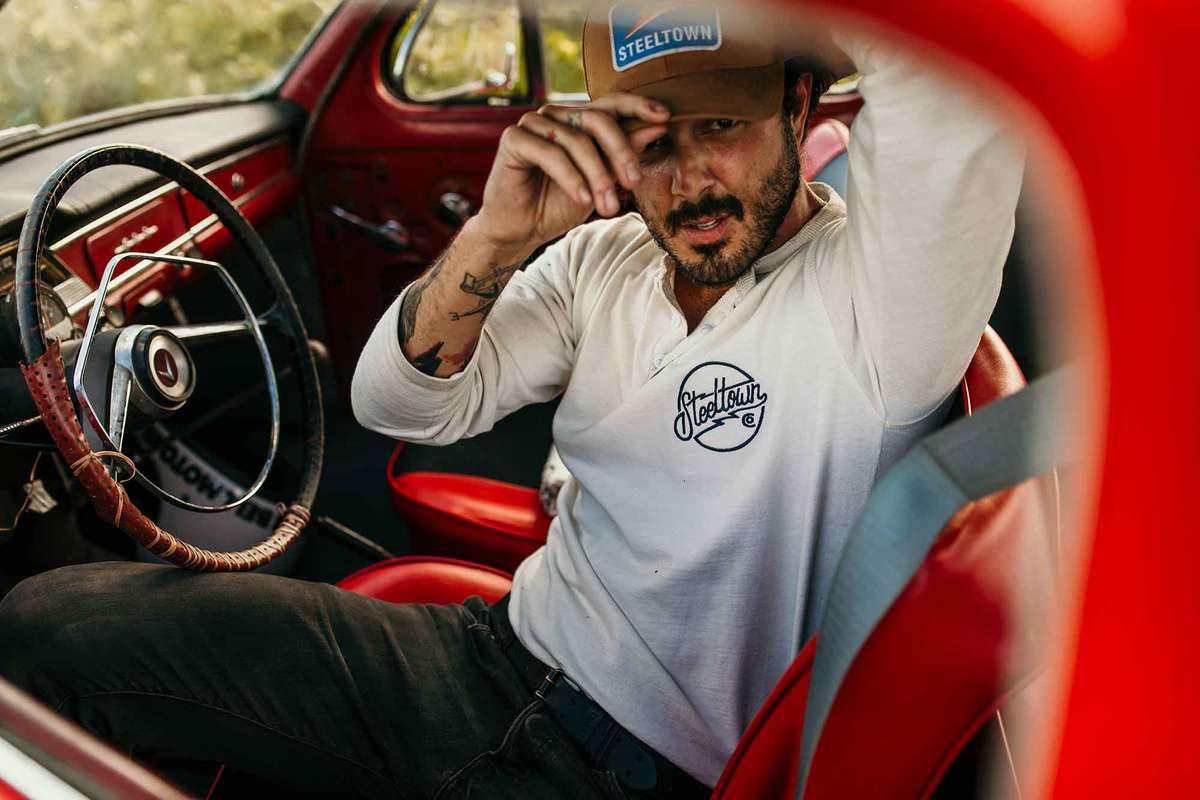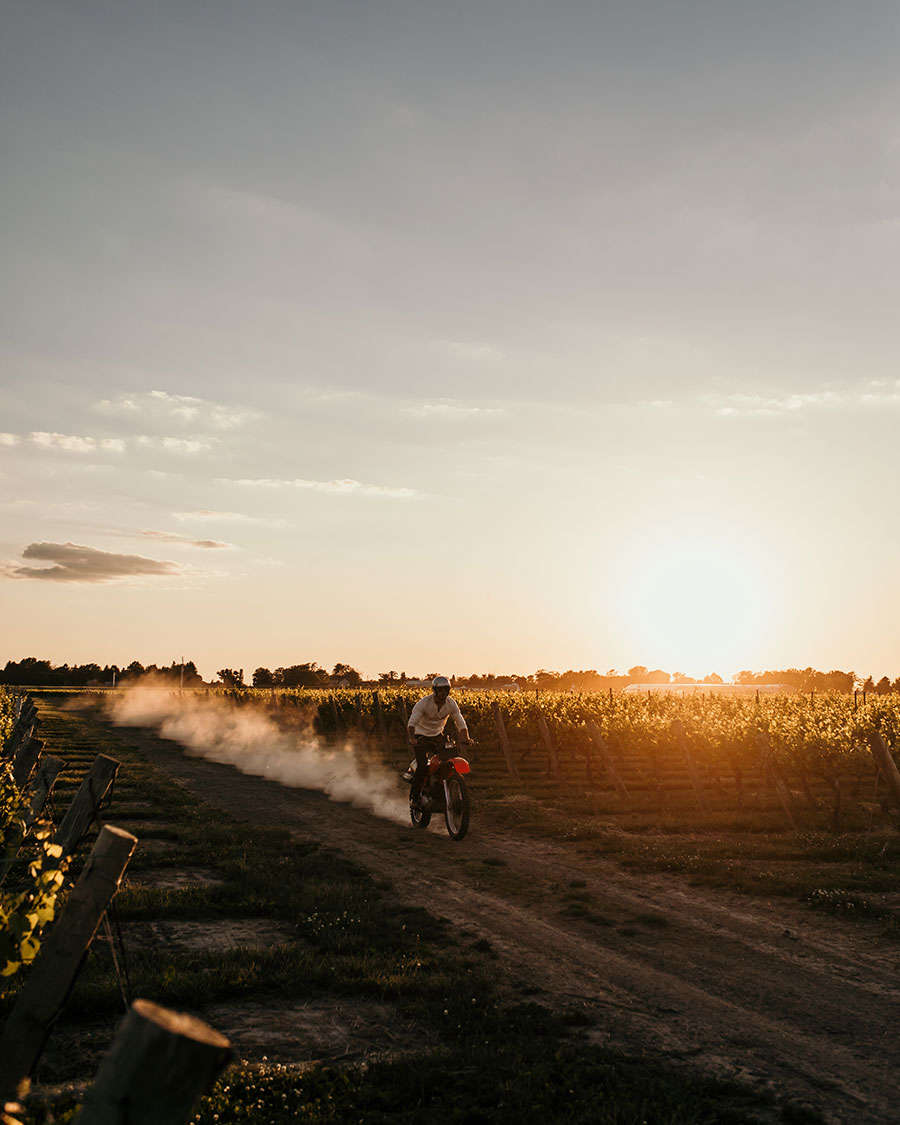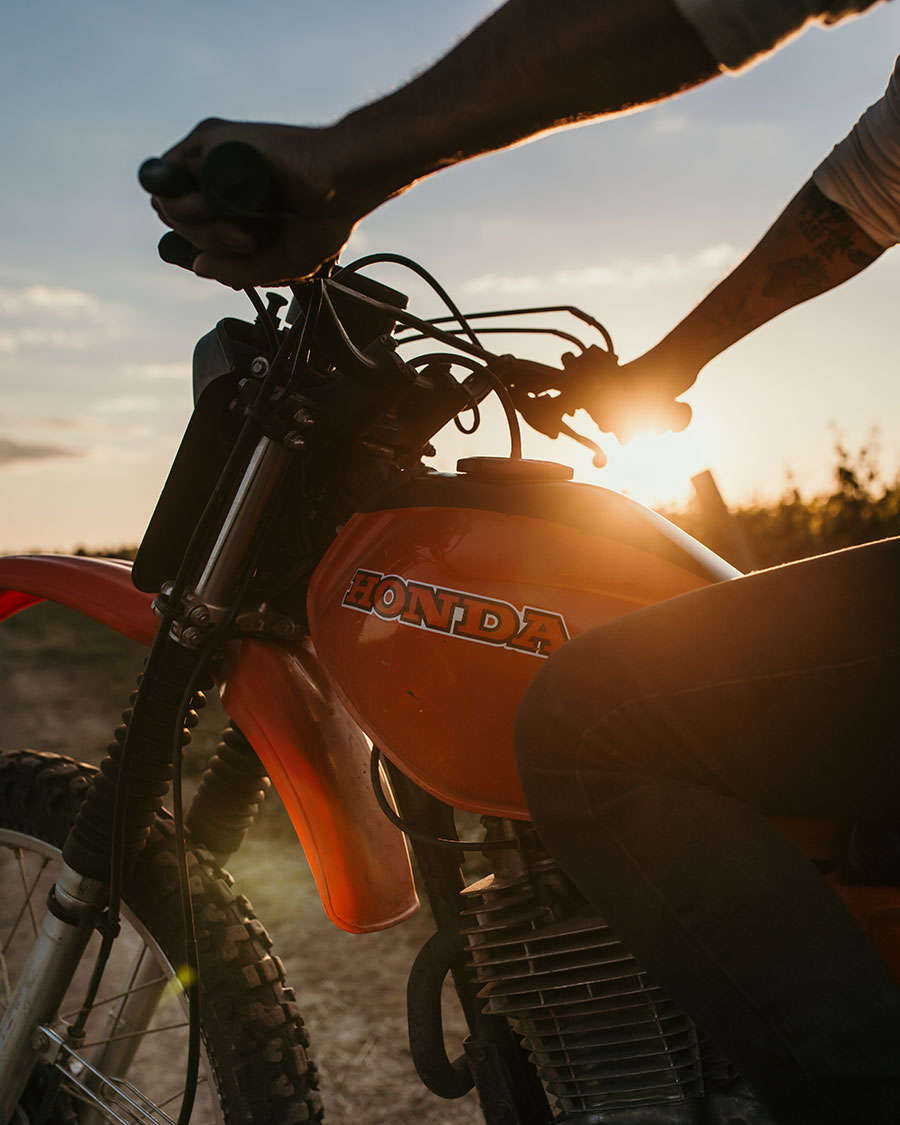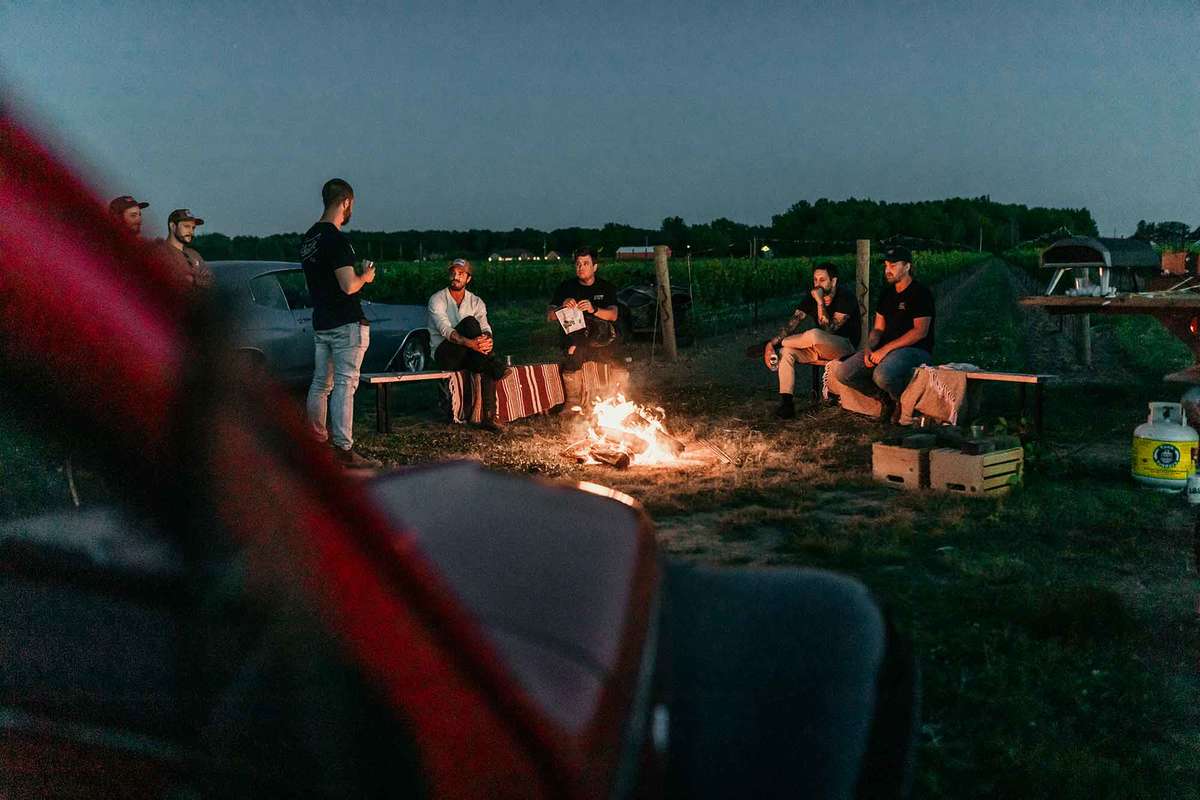 All photographs by
Rob Anzit
/
@RobAnzit
PLEASE ENJOY RESPONSIBLY

This is not a sponsored post. We're actually friends with the dudes from Palatine Winery. We actually just wanted to go for a rip. We were not paid by them. Also, their cabernet franc is the bomb.

Again, not paid to say that. It just is.