PERSONALITY OVER PERFECTION
There's more to life than being perfect. In fact, life gets even better when you give up the fight. This truth can be seen in Josh Kobrin's spectacularly imperfect 1969 Porsche 911 T.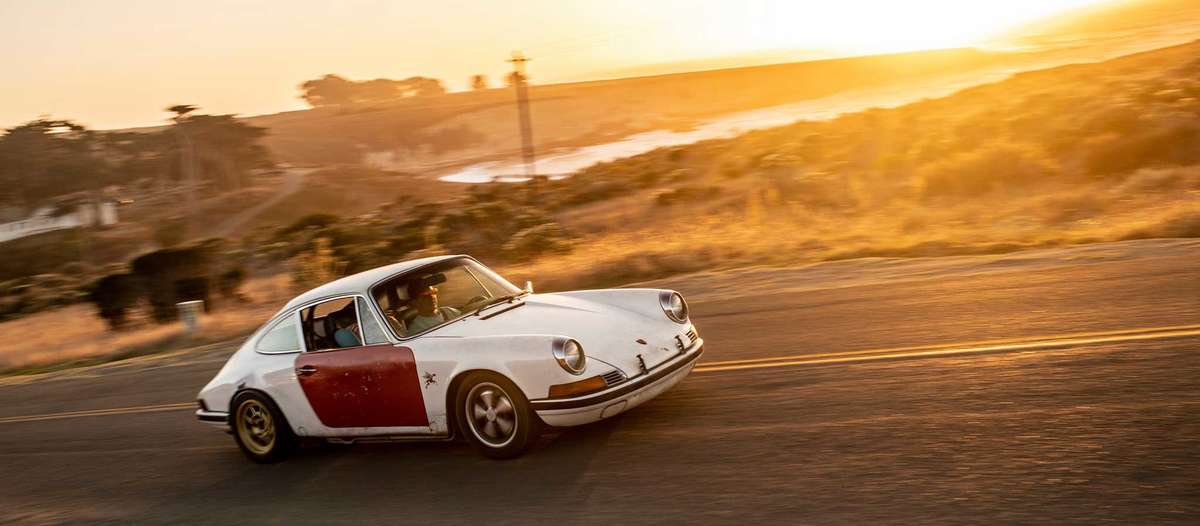 Life should not be about perfection. Sometimes it feels like it is. And sometimes we fall into perfection's trap. You do. We do. Everyone does. Perfection is what we're sold, it's what we're shown, it's what we're fed. But it isn't real. It's an oasis in the desert. A dangling carrot. Forever just out of reach. Constantly making us run faster, further, harder, longer. Fuck perfection.

Instead, life should be about personality. Life should be about wearing our blemishes proudly, not about covering them up and pretending they are not there. The blemishes on our hearts, souls and bodies are what makes us us. The mistakes we make, the regrets we harbour, the biases we construct, the bruises that turn our bodies blue, even the traps we fall into when we're not looking are vital ingredients that form our personality incrementally over time. Personality is what we are, perfection is what we will never be.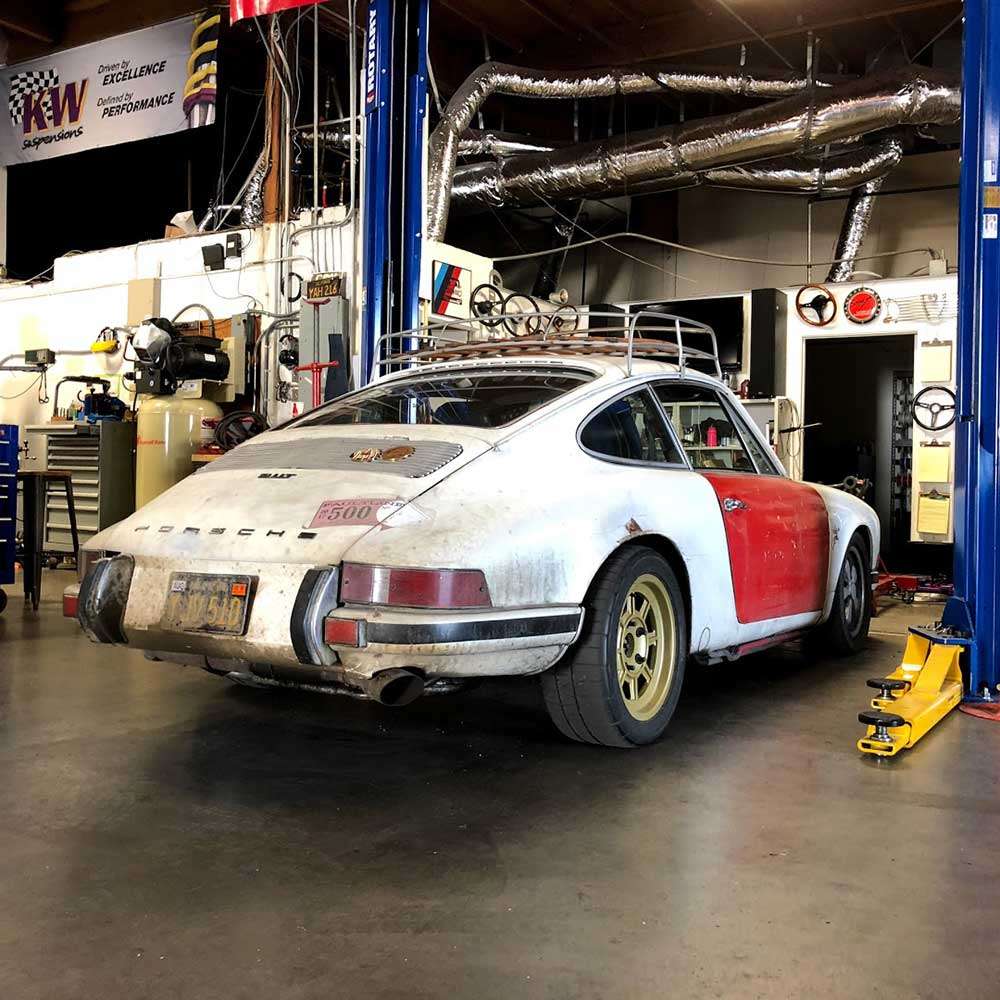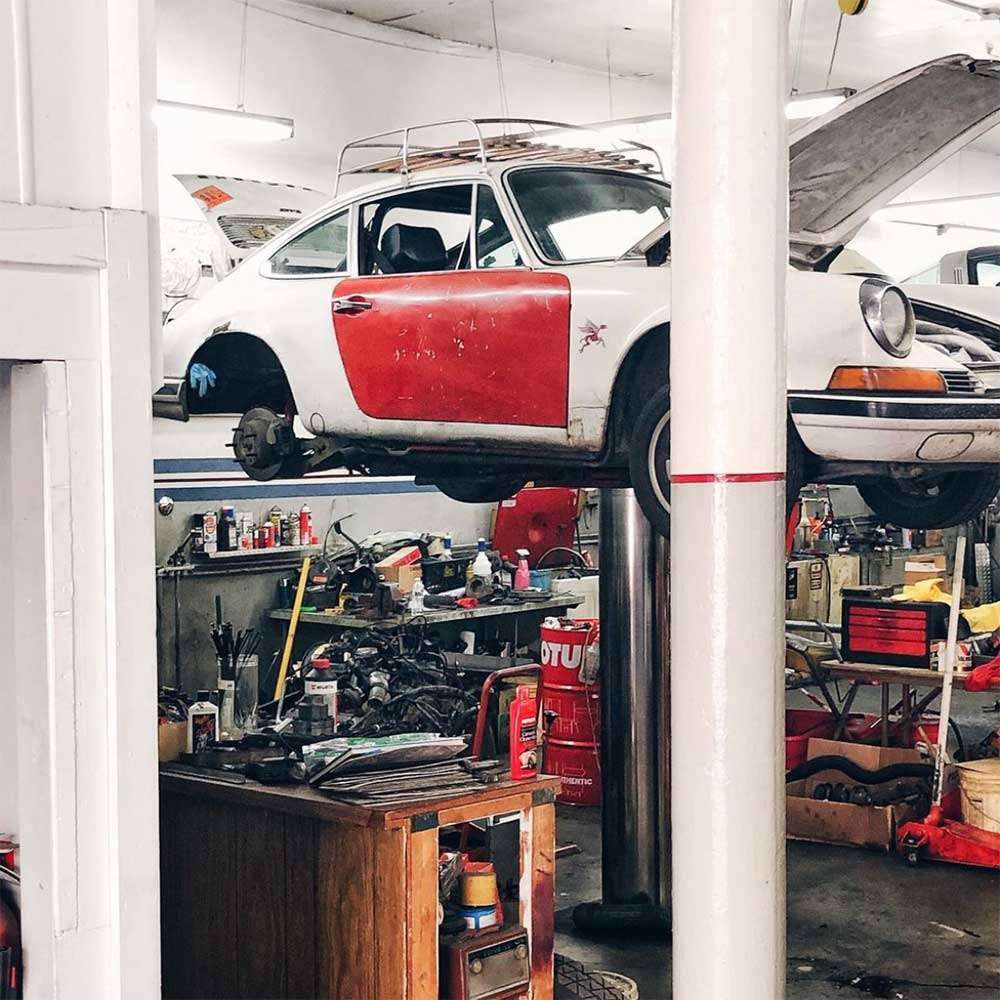 It's no surprise to anyone that we use old cars, bikes and trucks as a lens through which to view and make sense of the crazy world around us. For us, there's no better example of celebrating personality over perfection than Josh Kobrin's 1969 Porsche 911 T. With it's mix-matched rims, random red replacement door, paint that's seen better days, sagging ride height, chips, nicks and scratches, it's proud of its imperfections. It demands you look at all of them.

Josh was in the market for a "running beater" when he came across an ad for the ragged old 911 on Craigslist back in 2014. It's not exactly what he was looking for. At the time, there was a giant hole in the passenger side door that rust had eaten all the way though. Josh says you could put your arm through it (hence the now-infamous red replacement door it sports to this day) But the original 2.0 litre flat six still ran half-decent so he talked the seller down from $17,500 to $15,000 and drove it home that day.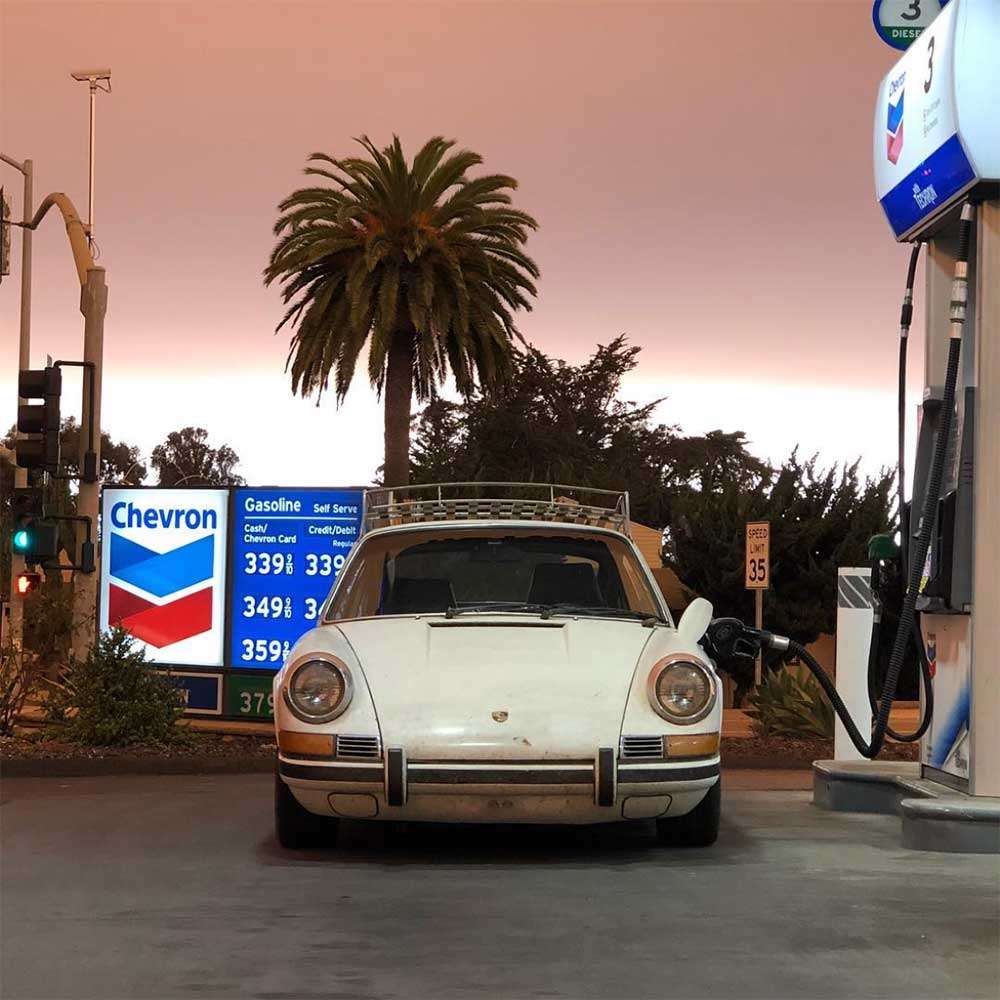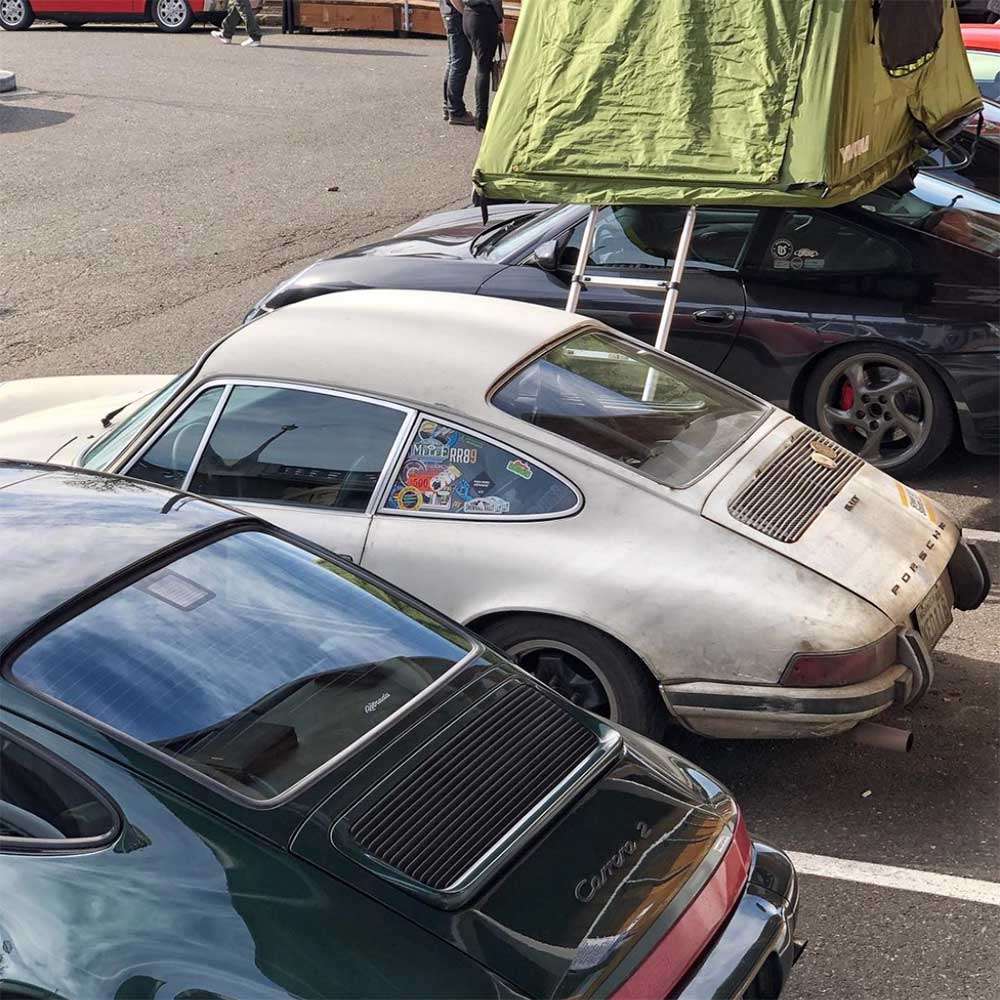 Even though he had some faint plans to restore the 69 slick back after purchasing it (including a fresh coat of paint), mechanical issues kept arising until eventually, the restoration plan (and the fresh paint job) were totally abandoned. "The car was telling us what it wanted," he said.

Eventually, the car told Josh that it's what inside that counts. The steep inclines of San Fransisco proved to be too strenuous on the original, road-weary 2.0 litre engine, and rebuilding it was going to be more costly then replacing it. After blowing a replacement 2.7 litre flat six during the California Melee in 2015, the 911 T ended up with a heavy-hitting 3.0 litre from a wrecked 911 SC.

"Kobrin fights the urge to make cosmetic improvements or any other changes to the car that will make him want to drive it less," wrote Eric Gustafson in a feature on Josh in Excellence Magazine back in 2017 . And drive it he does. Usually in rallies including the Snowball Rally, the California Melee (where he blew his 2.7 flat six, the Bohemian Run, and the Faultline 500 which is a two day vintage rally that loops through the heart of Central California's earthquake country.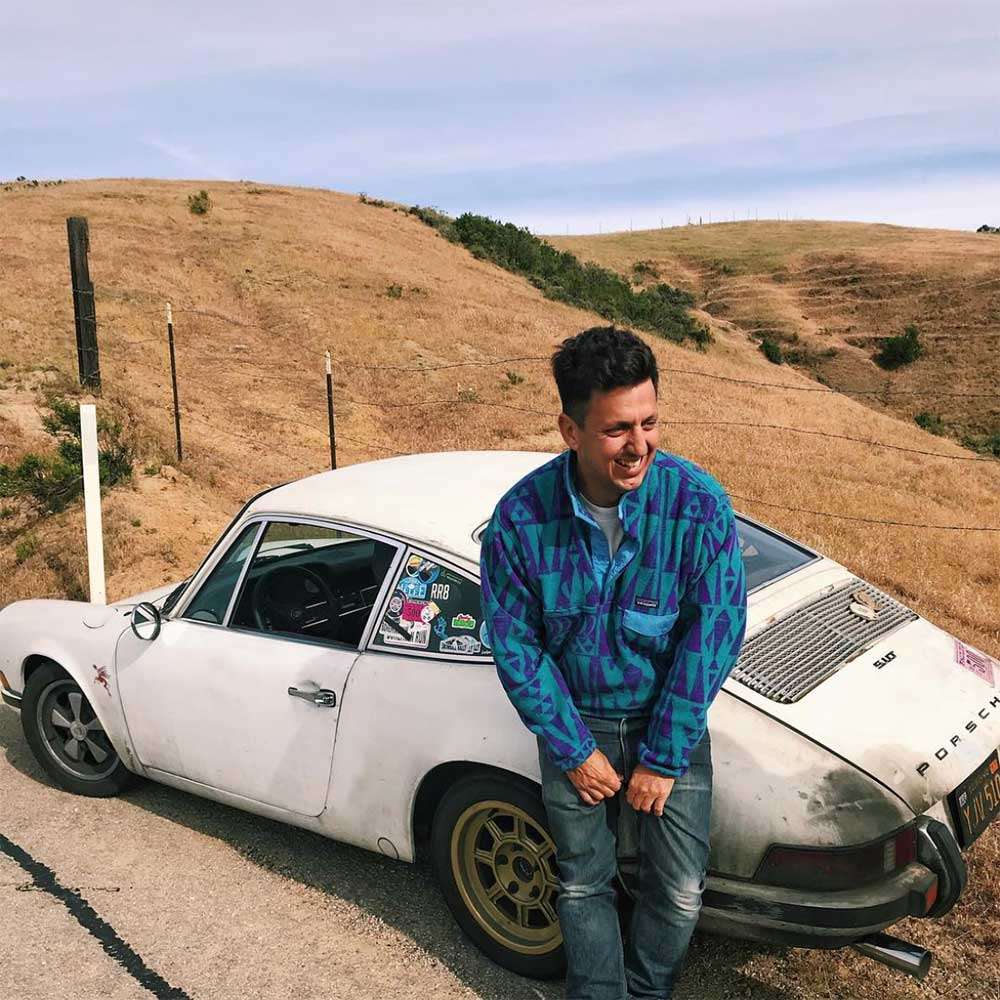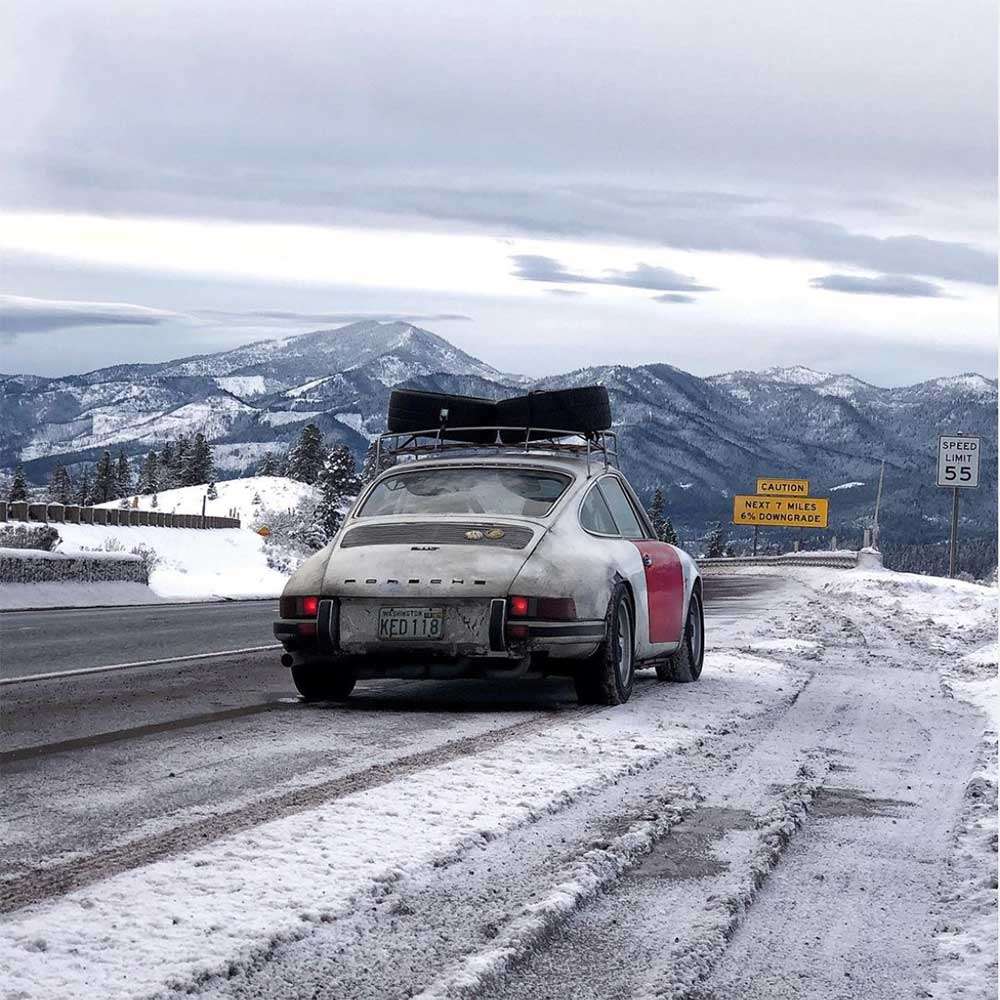 The wise philosopher Hunter S Thompson famously said: "Life should not be a journey to the grave with the intention of arriving safely in a pretty and well preserved body, but rather to skid in broadside in a cloud of smoke, thoroughly used up, totally worn out, and loudly proclaiming "Wow! What a Ride!"

I guess we're sorta saying the same thing. Hunter just always says things better. One thing is for sure: if you can skid in broadside, cloud of smoke and all, in a "running beater" 1969 911 T like Josh Kobrin here, something tells us Hunter would be mighty proud.
FURTHER READING
For the full write-up in Excellence Magazine by Eric Gustafson
CLICK HERE
To follow Josh on Instagram, which you should,
CLICK HERE
To check out Josh's very cool merch for uncool people
CLICK HERE