PROFILE : Steph Battieste
Skater, educator, entrepreneur, actor, model and all around ambassador of everything that is rad.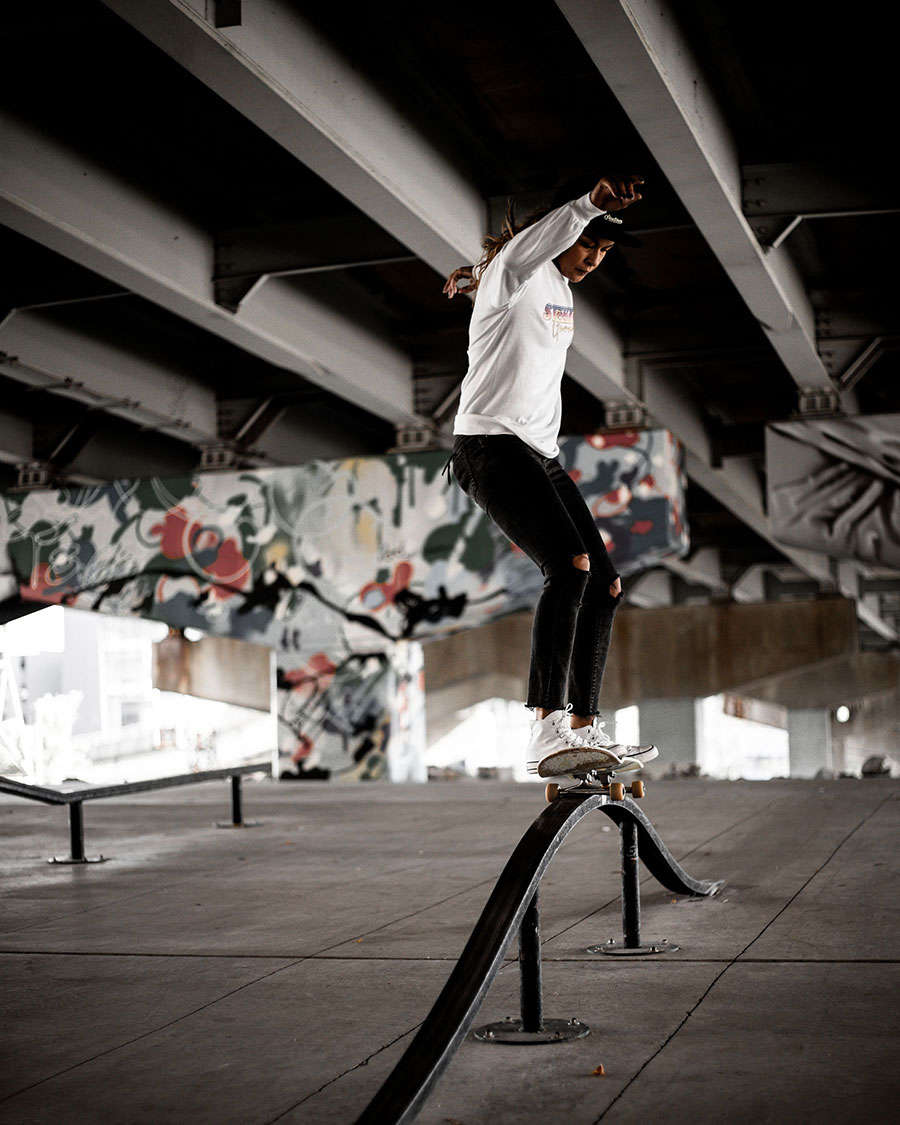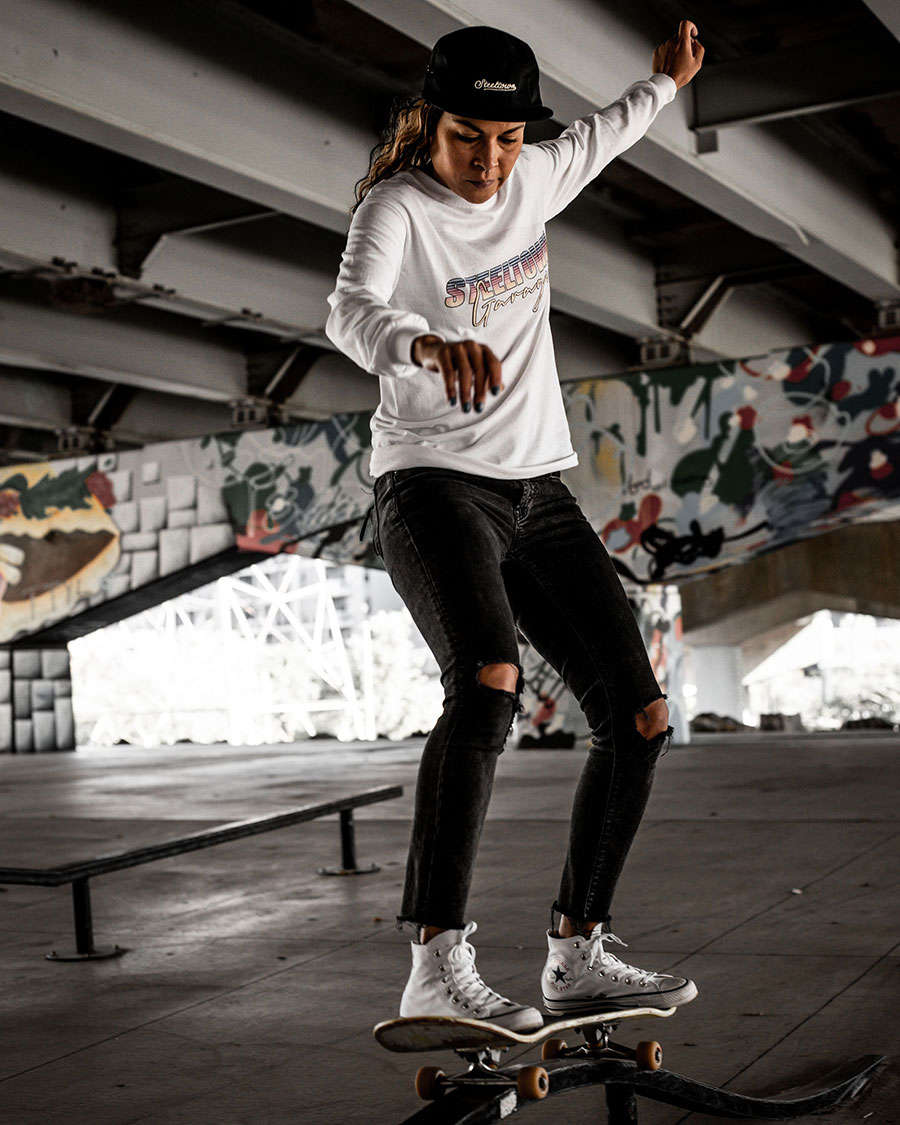 The night before we were supposed to meetup with Steph Battieste at DunBat Skatepark, just west of Chinatown in downtown Toronto, it rained heavily.
"The park will be full of puddles," she texted. "Which is fine, I just won't be able to skate tomorrow" For us, this was unacceptable. Sure, Steph is a lot more than just a skateboarder. She has a diploma in fashion arts and a certificate in graphic design from Humber College. She's a working actor, model and casting professional. And sure, she's owned and operated a community-based lifestyle and education brand since 2015. But for us, this all paled in comparison to her ability to absolutely thrash on a 7-ply piece of wood on wheels.
"Where else can we skate and shoot that will be dry?"
"The only covered skatepark in the city is The Underpass." she texted back.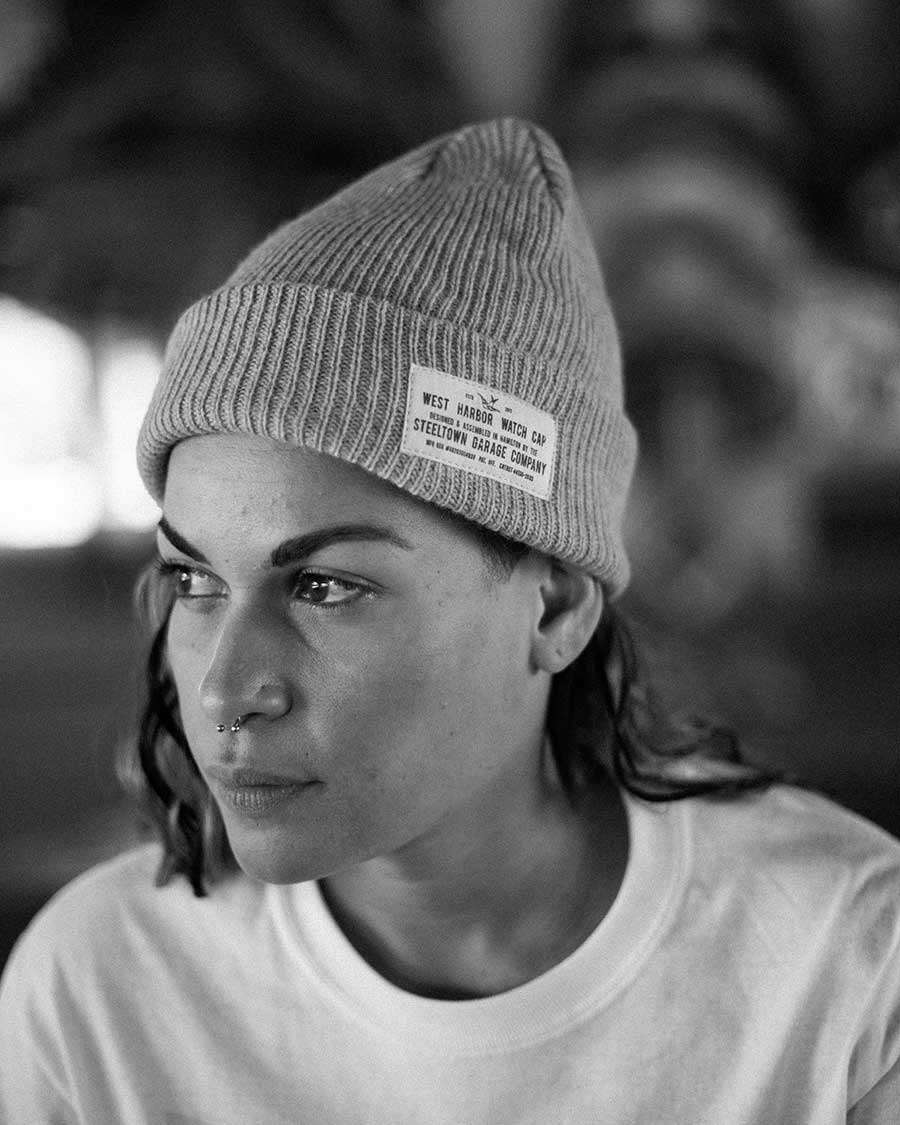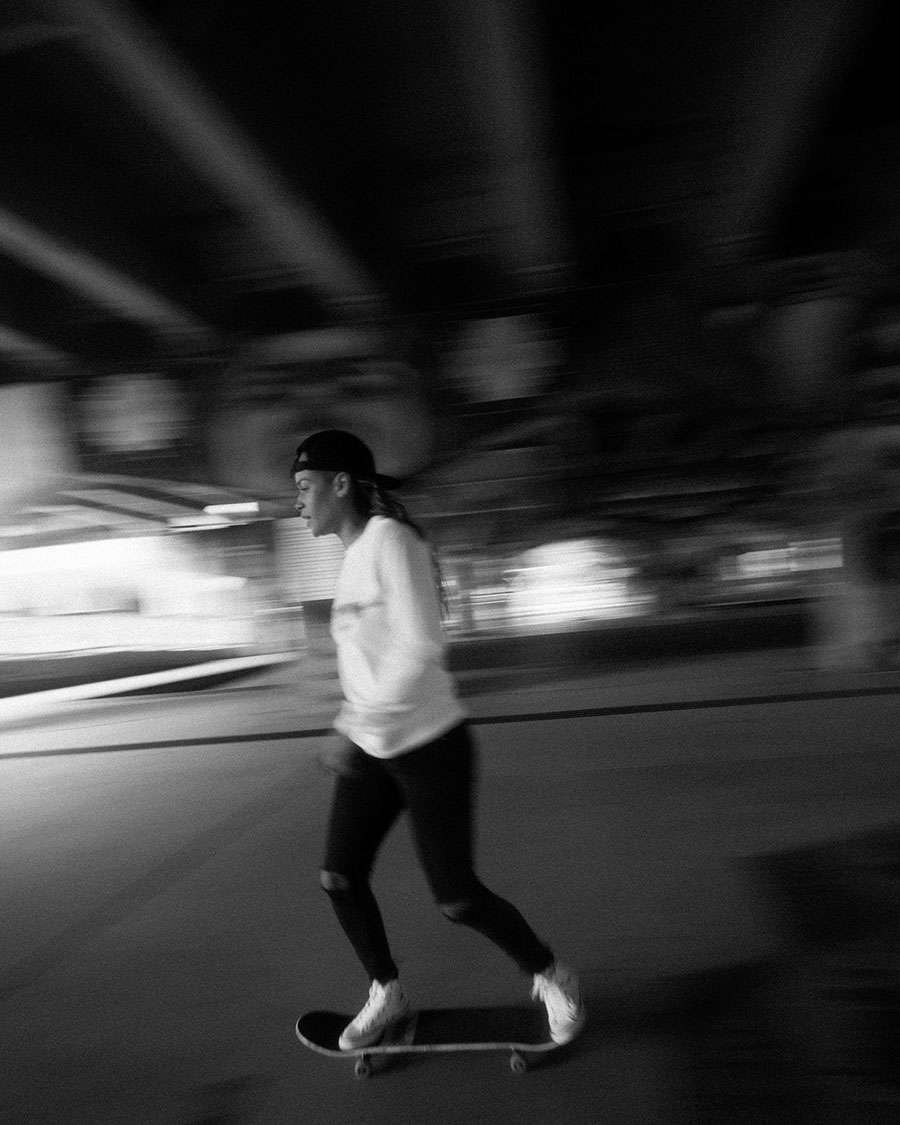 Lurking inconspicuously beneath a canopy of concrete overpass in the city's east end, is this sanctuary of street art and skate culture. It's the kind of place you walk past when you're travelling in some foreign city and you watch the hip locals shred and grind and manual and you think to yourself that's so fuckin' cool, I wish my city had something like this.
Every concrete buttress holding the hulking weight of the roadway above is ordained with some truly epic street art. And a series of pre-fabbed ledges and manual pads, flat rails, small banks and a single rainbow rail make it a haven for skaters of all types.
"Perfect," we texted back, giddy after seeing the pics on the Google Maps listing.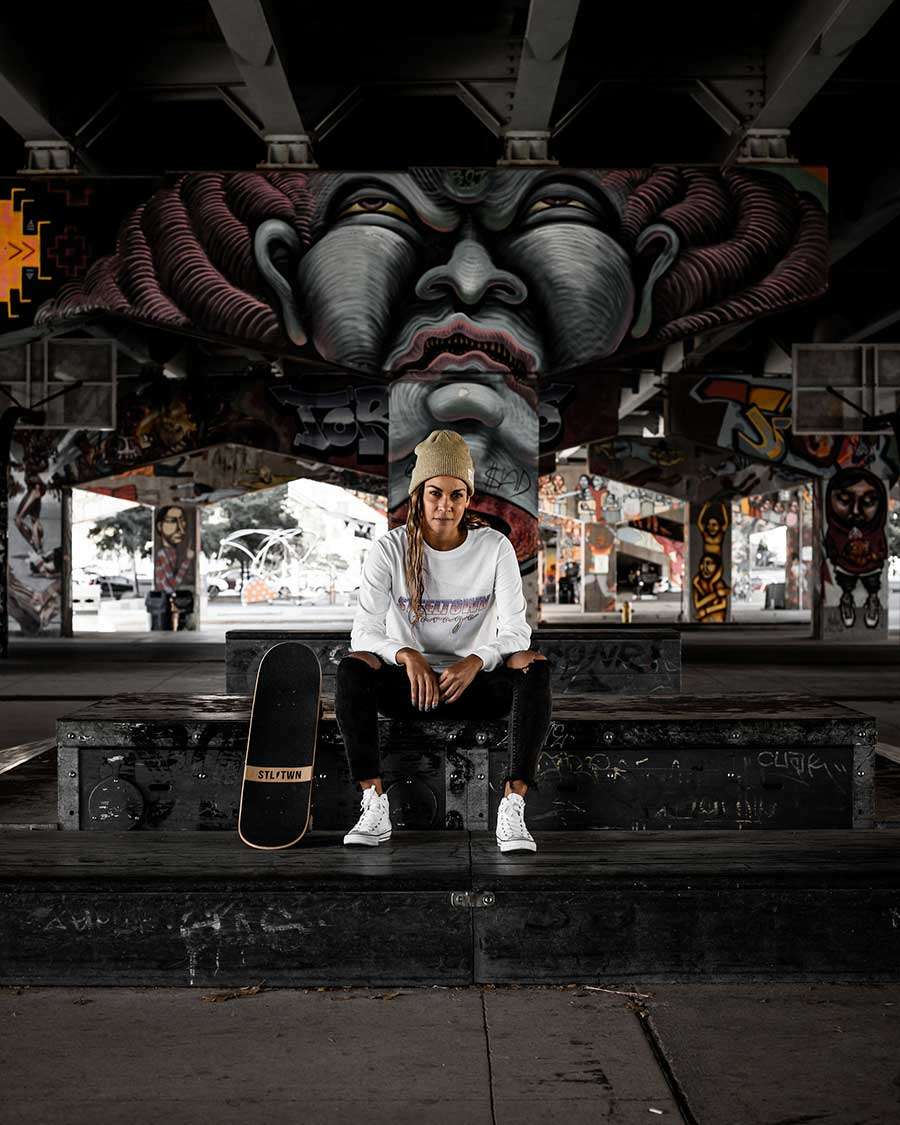 She might pose hard.
She might give you those hard-ass, underground, 'don't get in my way', skateboarder vibes. It's understandable. She's almost certainly cooler than you. She might even intimidate you. She definitely intimidated us.
But just seconds after meeting Steph under the technicolour canopy of concrete, all that stigma, all that intimidation, all that noise is washed away by her genuinely wide smile (so wide that it scrunches up the corners of her eyes and you feel compelled to smile back, for no reason at all), her infectiously positive attitude and her 'everyone is welcome' approach to skateboarding and the culture that surrounds it.

BABES BRIGADE
After countless years skating at parks as the only female, Steph began to start seeing more girls at her local Toronto skateparks. She wanted to find a way for them to connect. First, she utilized social media platforms like Facebook and Instagram. She then created weekly meet ups just for women to get together and skate. It didn't take long for the emerging community to become a
defacto
support group and safe space for women both on and off the board.
After a year of weekly meet ups, skate trips, and women's only skate contests (a first to ever happen in Toronto) Steph decided her next move would be to start teaching lessons. And, in 2015, she officially founded Babes Brigade a womxn's skateboarding brand & community with an emphasis on nurturing an inclusive skateboarding industry for younger girls to aspire to be part of.
Check out
BabesBrigade.ca