THE HISTORY BEHIND OUR BOMBER
For over a year now we've been researching, developing, designing and perfecting our new flight jacket. We took the time to learn about our city's rich aviation history before even laying a hand on fabric and buttons and zippers.

Here's the story.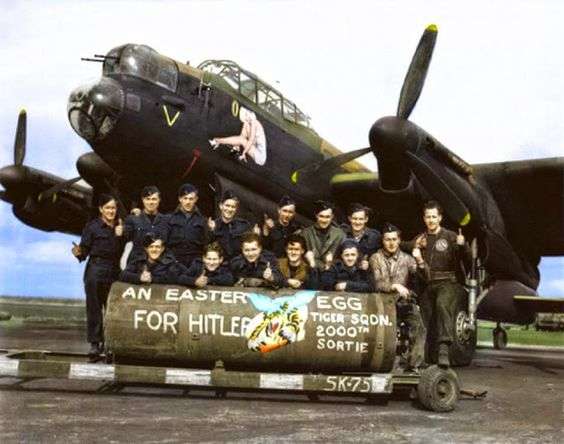 THE 424
The 424 Royal Canadian Air Force Bomber Squadron (known as The Tiger Squadron and also The Flying Tigers) was formed at RAF Topcliffe in 1942 as the sixth RCAF Overseas bomber squadron. By the end of April 1943, the 424 had bombed Frankfurt, Stuttgart, Mannheim, Bochum, Hamburg, Cologne, Essen, and took part in a third trip to Duisburg, all in the fight against Hitler.

IN THE PIC:
This Easter Egg For Hitler was a 4,000 pound bomb that was dropped on the Oil Refinery at Hemmingstedt on March 21, 1945, by a Lancaster from the 424 Squadron.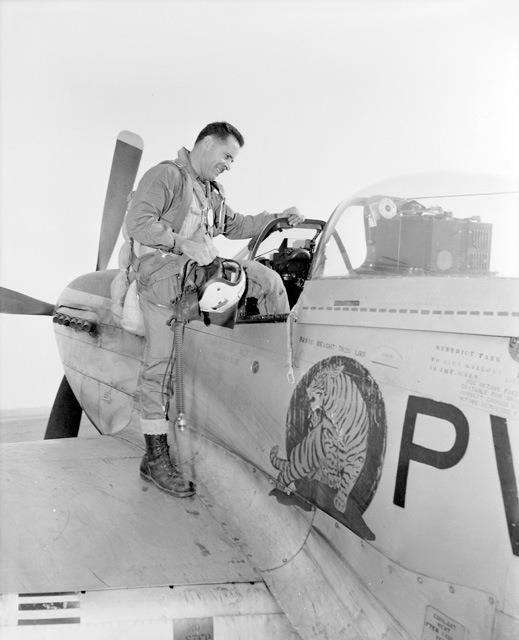 In January 1945, the 424 was equipped with Lancaster Mk I and Mk III and flew its final sortie in April of 1945. The squadron was disbanded on 15 October 1945, having received fourteen battle honours.

Returning to Canada, the Squadron was reactivated on 15 April 1946 at Mount Hope, as 424 Light Bomber Squadron (Auxiliary) and headquartered at 275 James Street North here in downtown Hamilton, literally just around the block from our shop.

In 1964, the squadron was once again deactivated. However, four years later, on 8 July 1968, with unification of the Canadian Forces, the squadron was reactivated as 424 Communications and Transport Squadron, operating from Hangar 9 at CFB Trenton.

IN THE PIC:
Flying Officer M. K. Holstein, of Hamilton's 424 Squadron, boarding his Mustang in September of 1955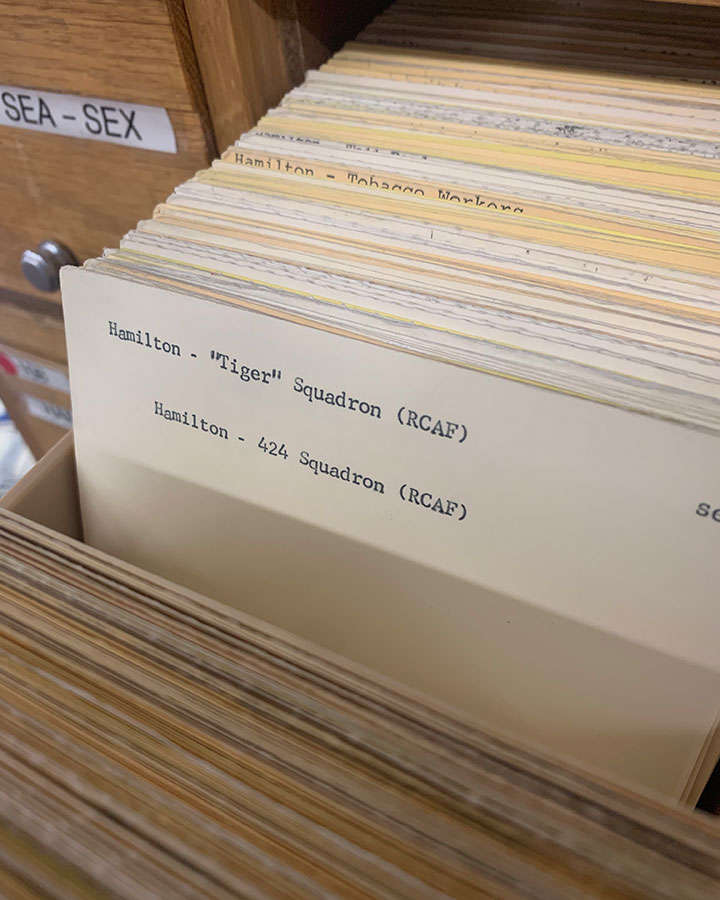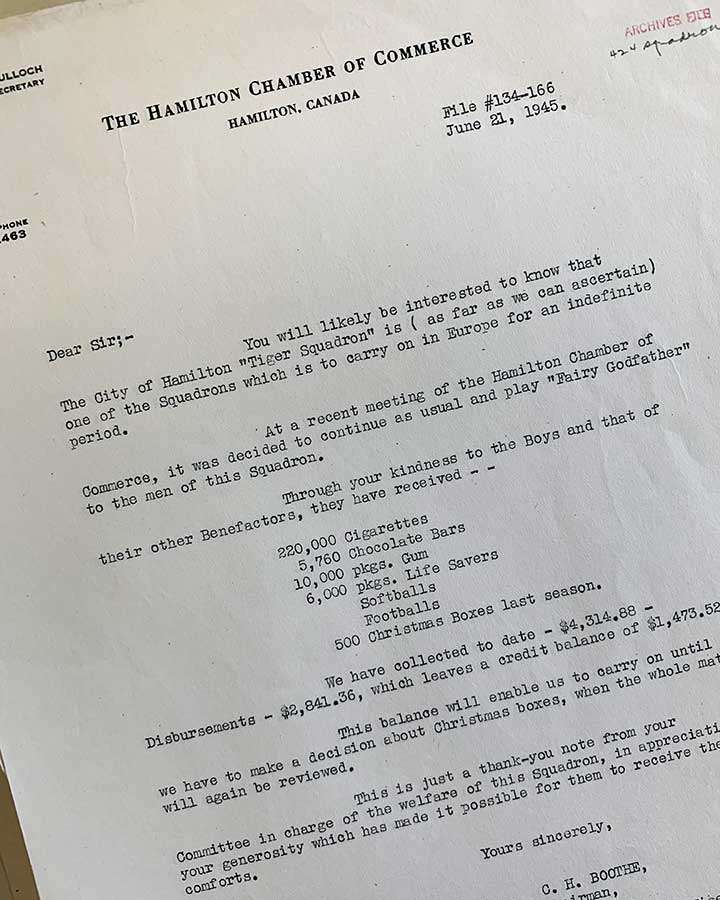 In January 2020, we had already made the decision we wanted to make a piece of premium outerwear that paid homage to Hamilton's local and rich aviation history. We wanted to create something that unique that would allow us to share the story of the brave men and women who have proudly served in the 424, past and present.

So we walked over to the Hamilton City Archives and spent seven hours digging through piles of historic correspondence, photos, newspaper clippings, books and other various materials that the archives had been collecting, over the years, on the 424.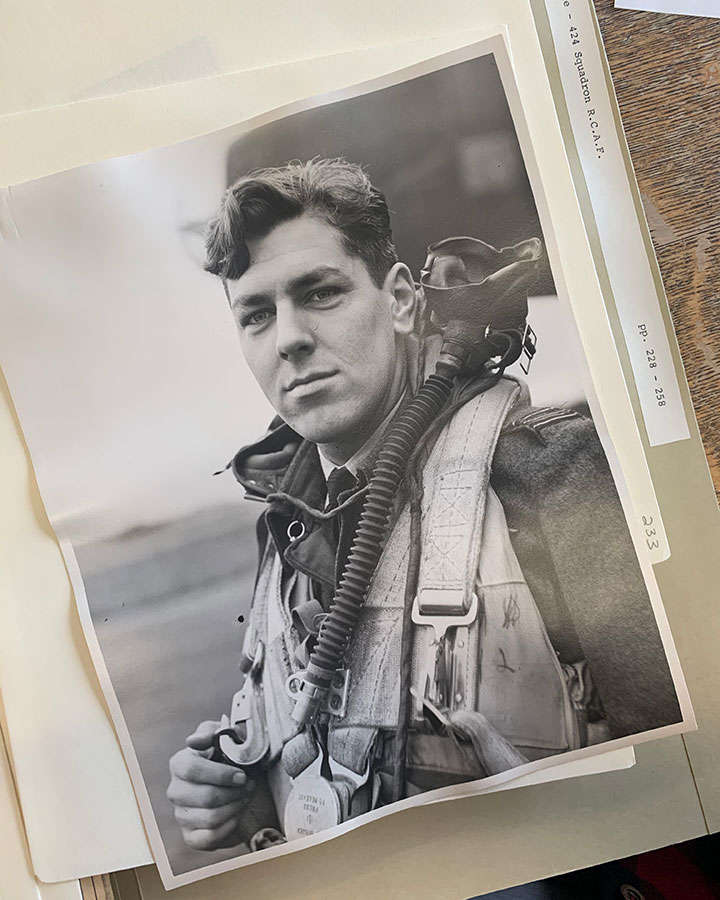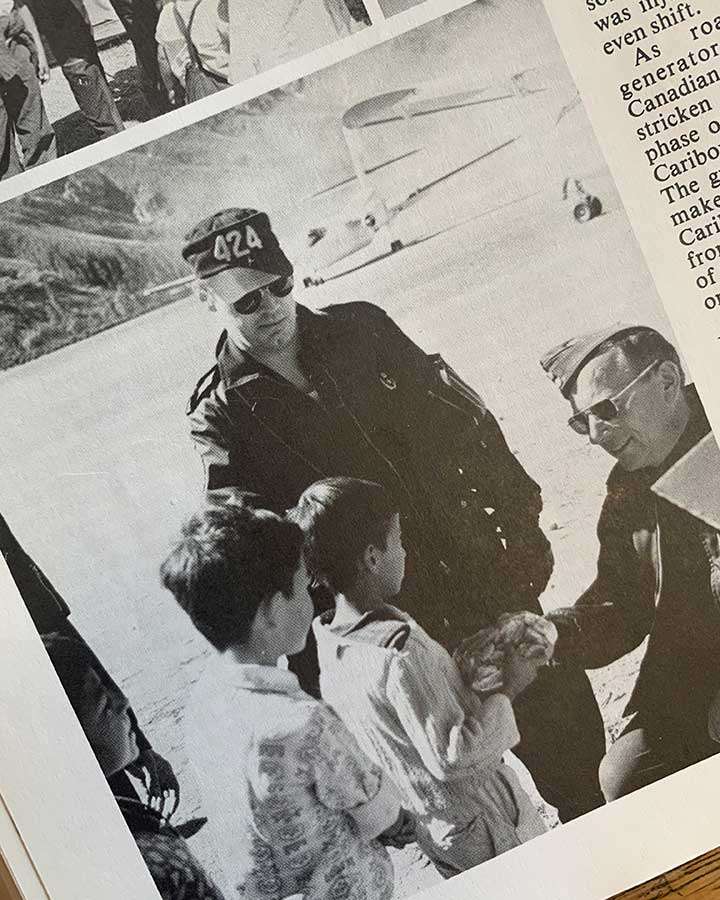 Our goal in this research was not to find an article of military issue that we could reverse engineer and copy. We didn't want to trivialize the history of the Royal Canadian Air Force or create a garment that appeared to be impersonating a member of our nation's armed forces.

Instead, we wanted to get a better idea of our city's world war story. We wanted to read about the actual men and women who served both overseas as well here on home soil. We wanted to know what the 424 were eating, drinking and thinking. We wanted to know what the civilians back home were doing to support their hometown troops. We wanted to better understand their achievements and their struggles. And from this knowledge, from this appreciation, we would conjure an entirely new piece of outerwear built for the modern world, but inspired by our heritage.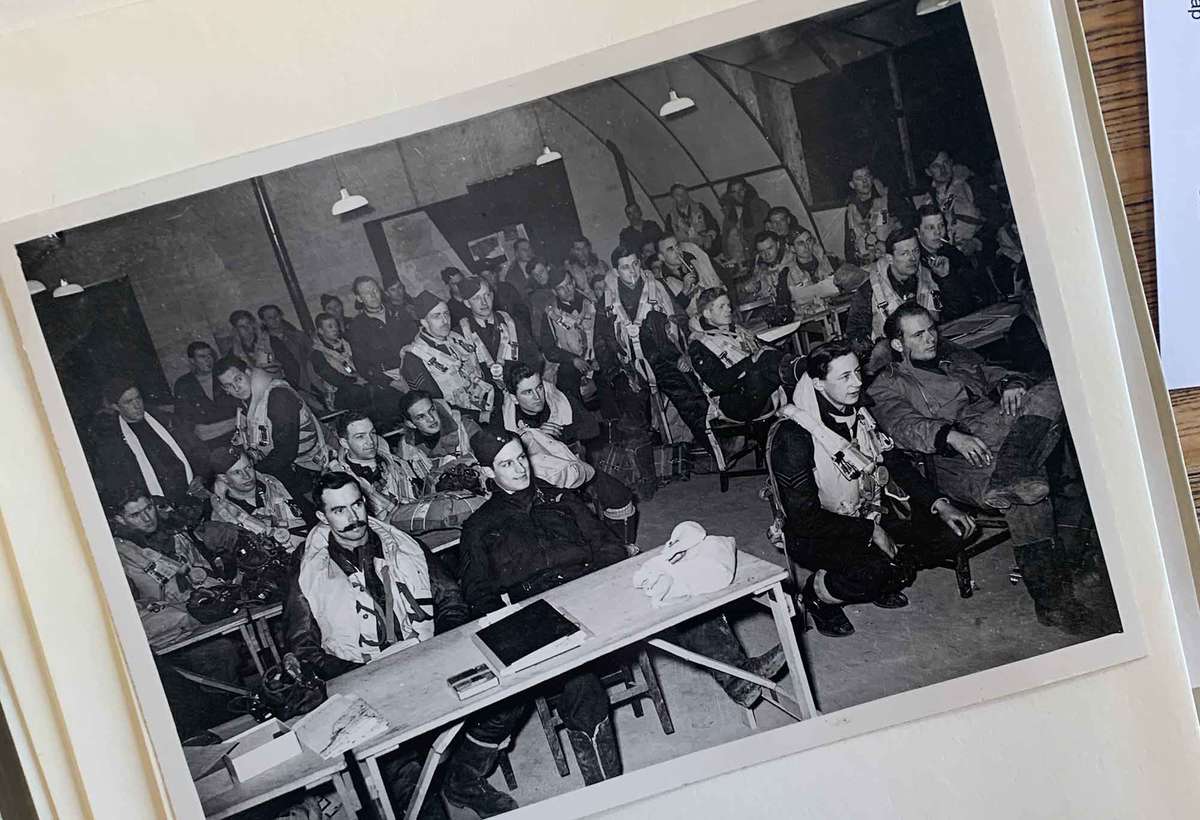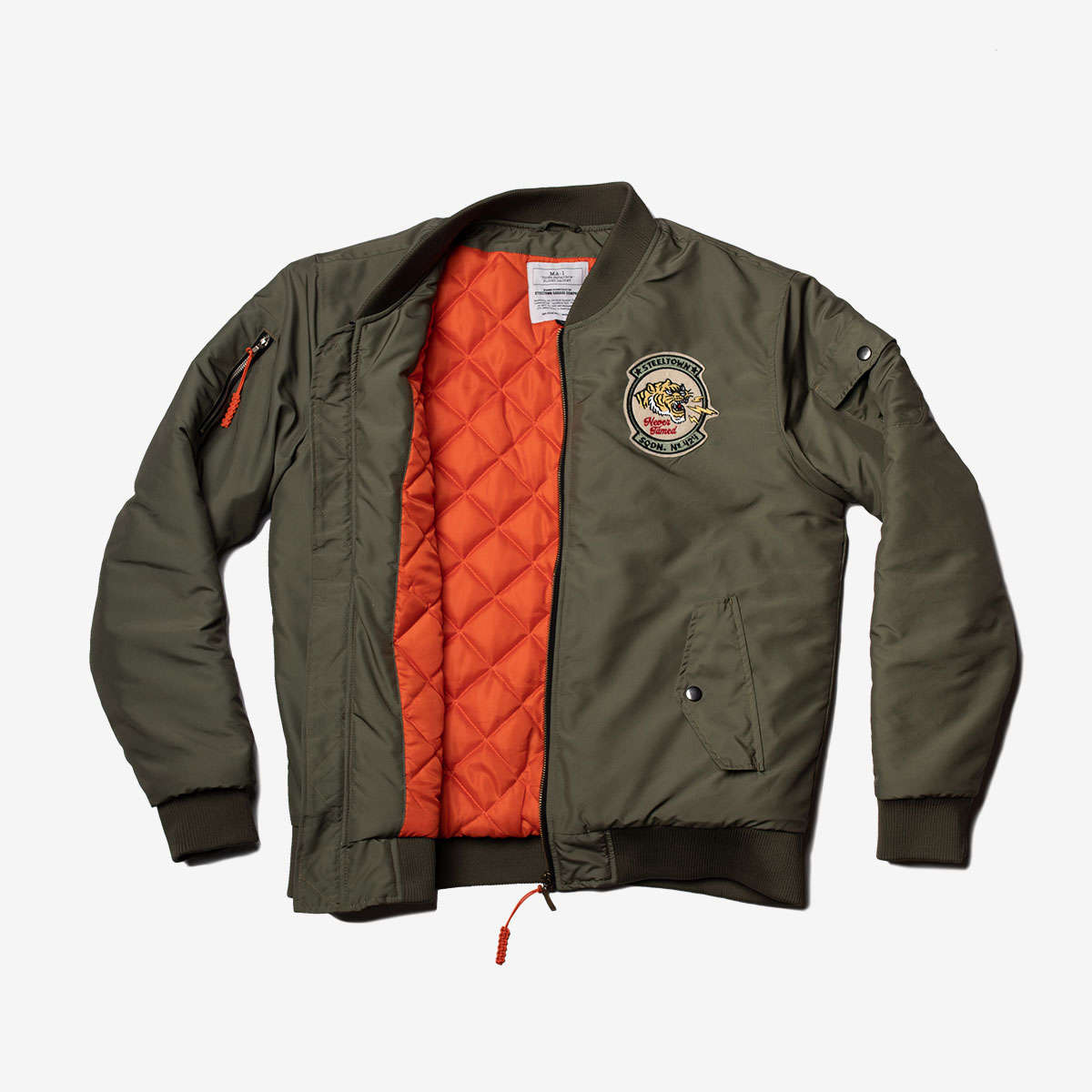 THE COLD WEATHER BOMBER
And so our Cold Weather Bomber was born. A traditional MA-1 flight jacket featuring a heavyweight Sage Green nylon shell, a classic quilted Safety Orange liner, loads of pockets and a generous double fill layer for superior warmth and comfort.


Limited to just 100 jackets for our initial production run, our Cold Weather Bomber also features antique brass YKK-style zippers, orange parachute cord pulls, and a WWII-style "Never Tamed" embroidered chest patch emblazoned with the historic 424 Squadron numbers.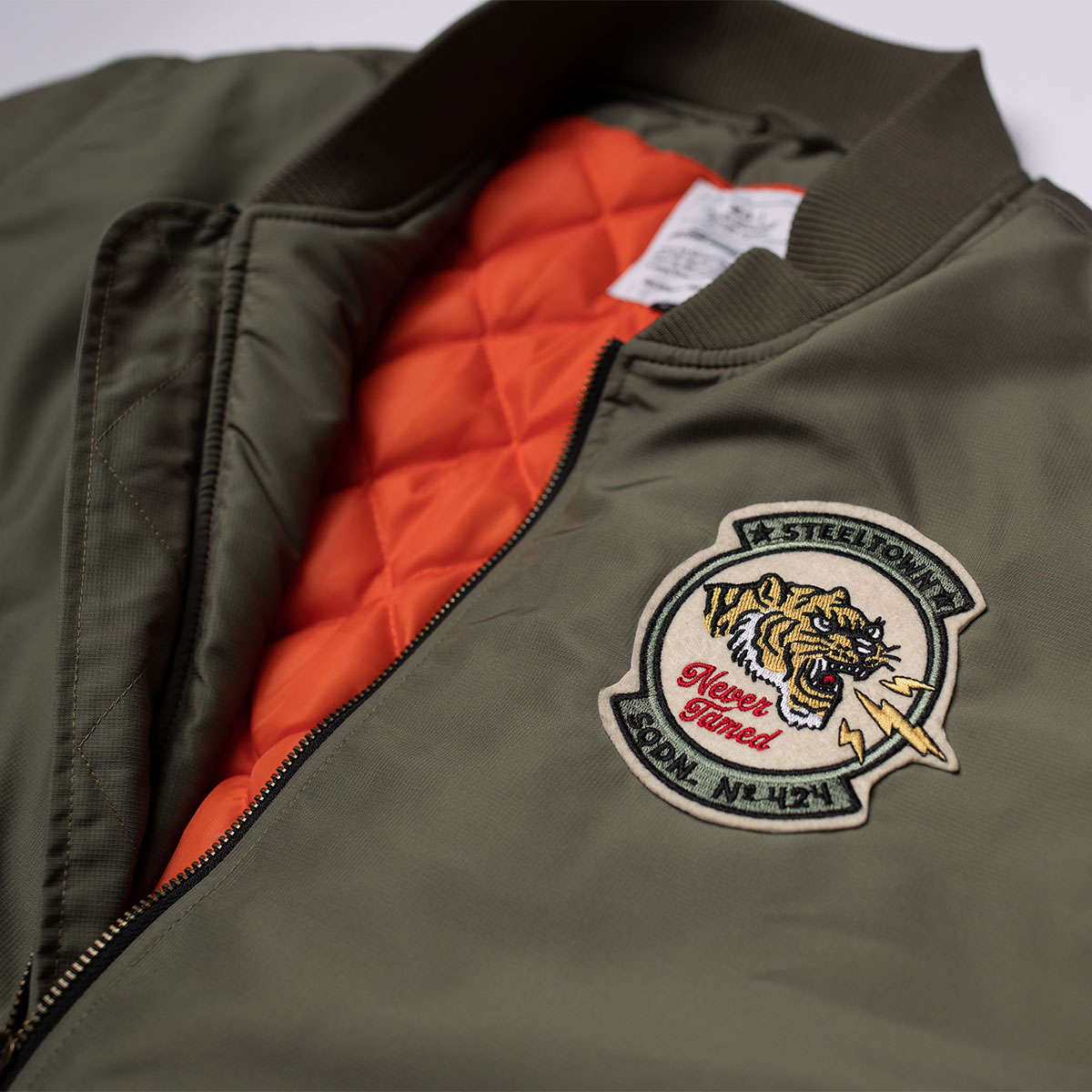 The most period-correct feature of our bomber is the high-vis quilted Safety Orange liner. Traditionally, when fighter pilots were downed in enemy territory, they would reverse their jacket to be better spotted by rescue aircraft from above. We chose to stay true to this history.

And the WWII-style chest patch, while not an official badge of the 424 (out of respect for those men and women who wore the badge and those who still do today) is an homage to the bravery, the courage and the steadfastness that the squadron exemplified in all its various incarnations throughout it's illustrious history.
FLIGHT JACKETS THROUGH THE AGES
Prior to the invention of fighter jets, pilots wore fleece-lined leather jackets. But the new fighter jets flew faster and higher, subjecting the pilot to extremely cold temperatures. If the jackets ever got wet, heavy and icey, it was bad news for the pilot in such a cramped cockpit. Rather than bulky leather, a sleek, lightweight yet warm jacket was needed for the new jet technology.

Enter the MA-1 flight jacket, with a sleek knitted collar that wouldn't get in the way of a parachute harness, a signature orange lining that could be exposed in the case of a crash and a cost-saving heavyweight nylon that was superior to leather in its ability to keep the pilot dry inside and out

MA-1 jackets later became popular in the 70s with punks, mods and skinheads. During the 80s, they had extensive exposure in style magazines and on runways. Today, many police forces use them in cold temperature climates due to their sturdy construction and hearty insulation.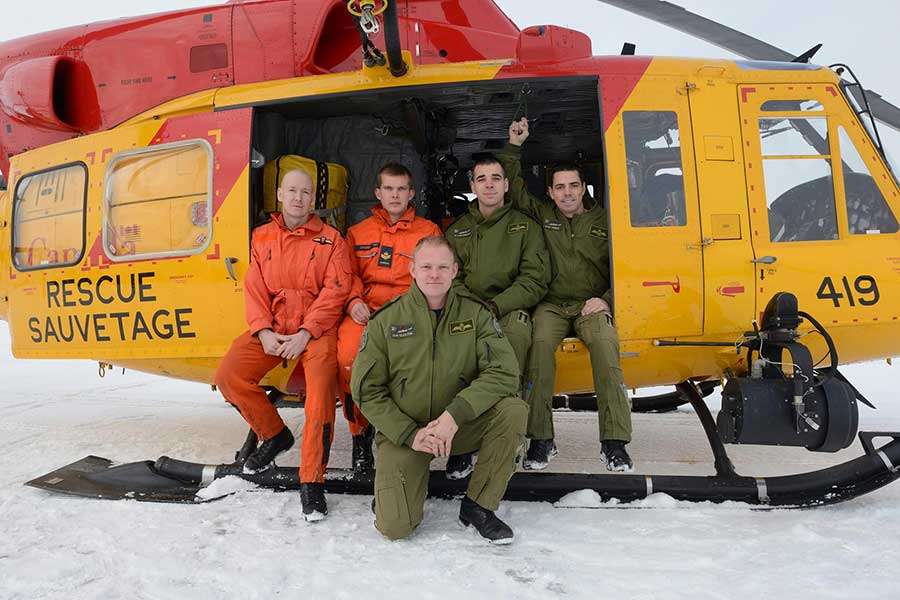 Now based at Canadian Forces Base (CFB) Trenton in Ontario, the 424 is the primary provider of search and rescue response for an 11 million square kilometre expanse of the country, extending from Quebec City to the Rocky Mountains, and from the Canada–United States border to the North Pole.

IN THE PIC
The crew from 424 Transport and Rescue Squadron after saving a crane operator who was trapped above a massive building fire in downtown Kingston in 2013.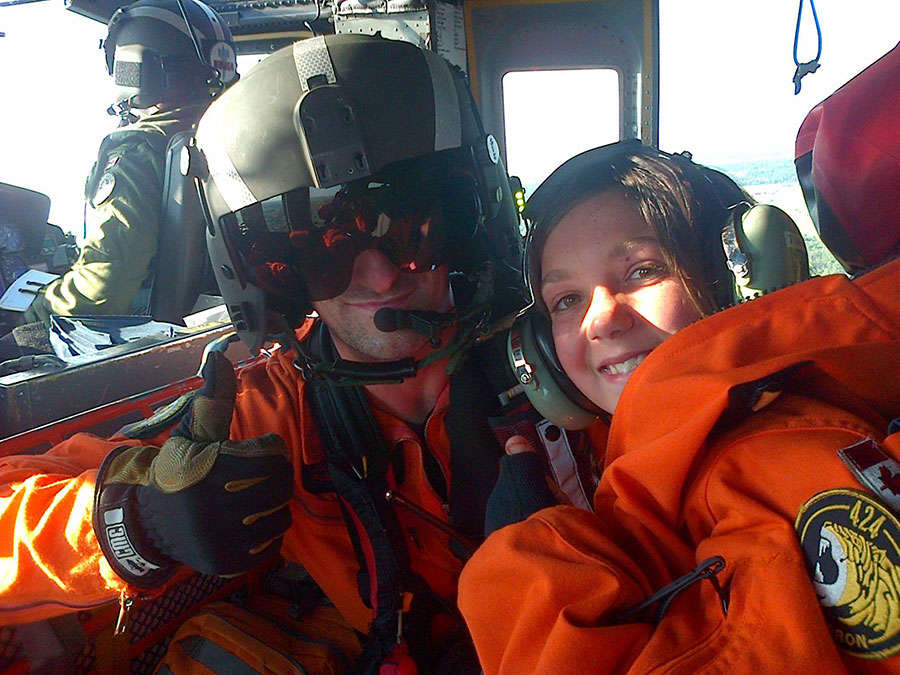 Today, the squadron operates the Lockheed CC-130H Hercules transport aircraft and the Bell CH-146 Griffon helicopter. Para-rescue specialists, known as Search and Rescue Technicians (SAR Techs) are on constant standby to deploy within 30 minutes.

IN THE PIC:
A CH-146 Griffon search and rescue helicopter crew from 424 Transport and Rescue Squadron rescued a young girl who had been lost overnight in the woods of northern Ontario on July 16, 2013.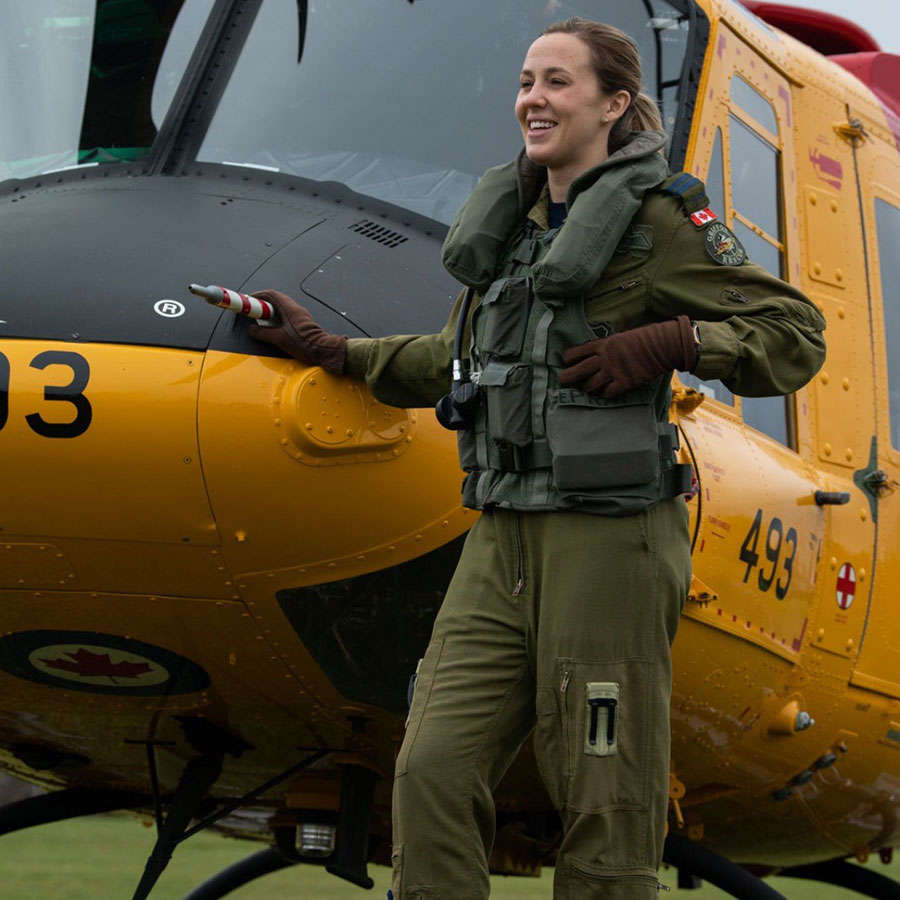 IN THE PIC:
Capt Erin Pratt, a 424 Squadron Search and Rescue Griffon pilot. Pratt is one of the few women pilots in the Canadian Armed Forces. When asked what advice she would give to young women she said "Never, ever, ever give up, not once."

Photo by Daniel Geleyn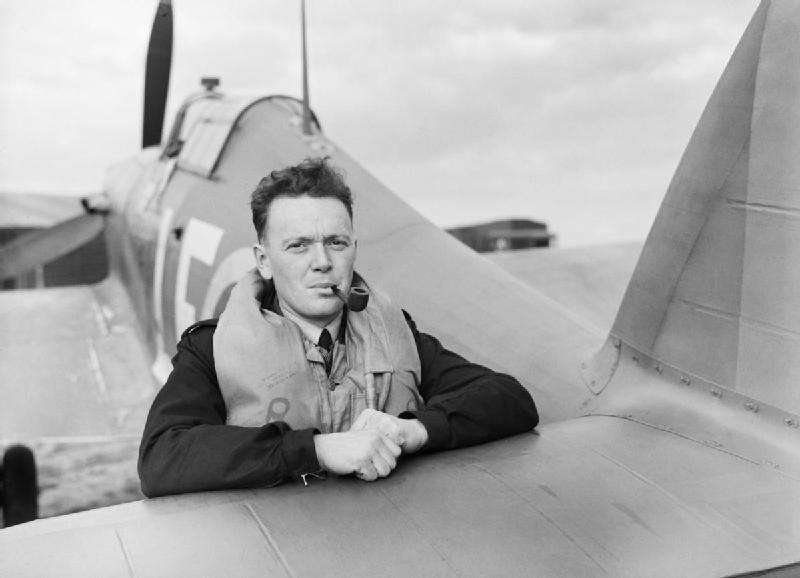 We may never be as brave (or as stylish) as 424 Flight Lieutenant Stan Turner, photographed here in 1942 leaning on the tail of his Hawker Hurricane Mark 1, casually smoking a pipe, after landing at Fowlmore, Cambridgeshire.

But we can pay attention to the past. We can appreciate the men and women who have acted bravely and selflessly in the name of freedom. And it wearing a flight jacket with a little 424 patch on the chest helps us remember, and gives us all a chance to tell just a slice of their story to someone who will listen, then our jacket has served its purpose.