WHAT WE'RE READING:
Off Road Vehicle Articles in Vintage Playboys
Sometimes we read vintage Playboys. For the articles. Seriously.

In the July 1972 issue, Playboy writer Ken W. Purdy published an article on the emergence of All Terrain Vehicles specifically designed for the consumer leisure market. Anything that has to do with off-roading peaks our interest. but what really got our attention was the amazing pieces are art that accompanied the article. One can only assume, given the nature of the art, that these pieces were created (painted?) specifically for this article in Playboy.

Below you'll find the four ridiculously cool vintage off road vehicles (O.R.V.) that were presented in the article, along with the descriptions and pricing information, word for word, as it appeared in 1972.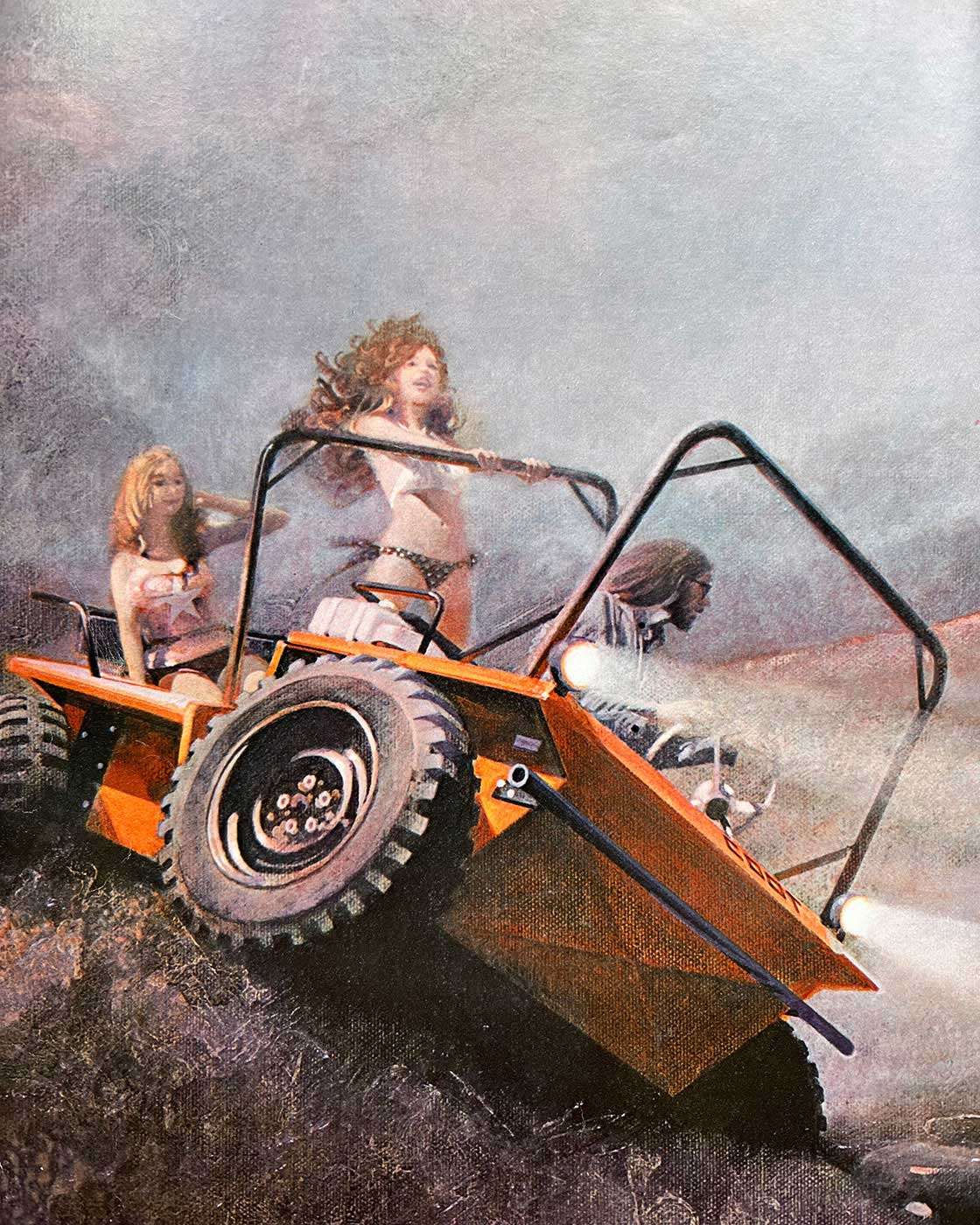 THE COOT
Exceptionally powerful, the hill-bent Coot features a 1-to-164 low-gear ratio and semi articulated body that will take you almost anywhere you wish to wander. And, if you're planning a trek into the boondocks, you can even order your Coot with four-wheel steering that works in opposite directions like a hook-and-ladder truck.

Price: $1895, F.O.B
Cummings Engine Co., Dallas, Texas.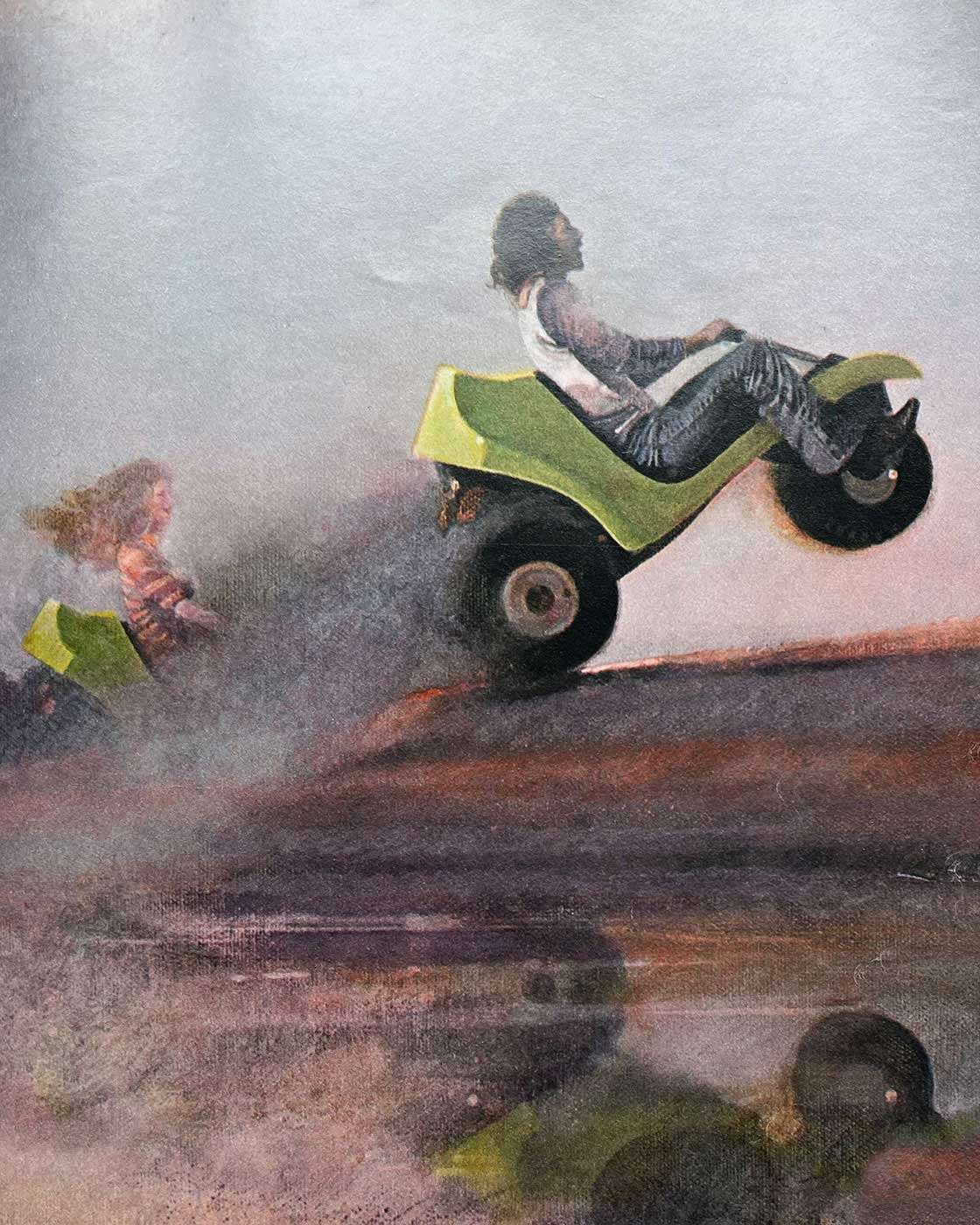 THE TRICART
Chassis, seats, fenders and engine-mounting equipment are all incorporated in one structure, thanks to the Tricart's aircraft-type monocoque body of reinforced fiberglass. This grown-up three wheeler can handle gravel, sand, snow and shallow streams. Model 40E (one of four) has a dual electrical starting system.

Prices: $379-$695, F.O.B.
New Holland Division, Sperry Rand, Lebanon, Ohio.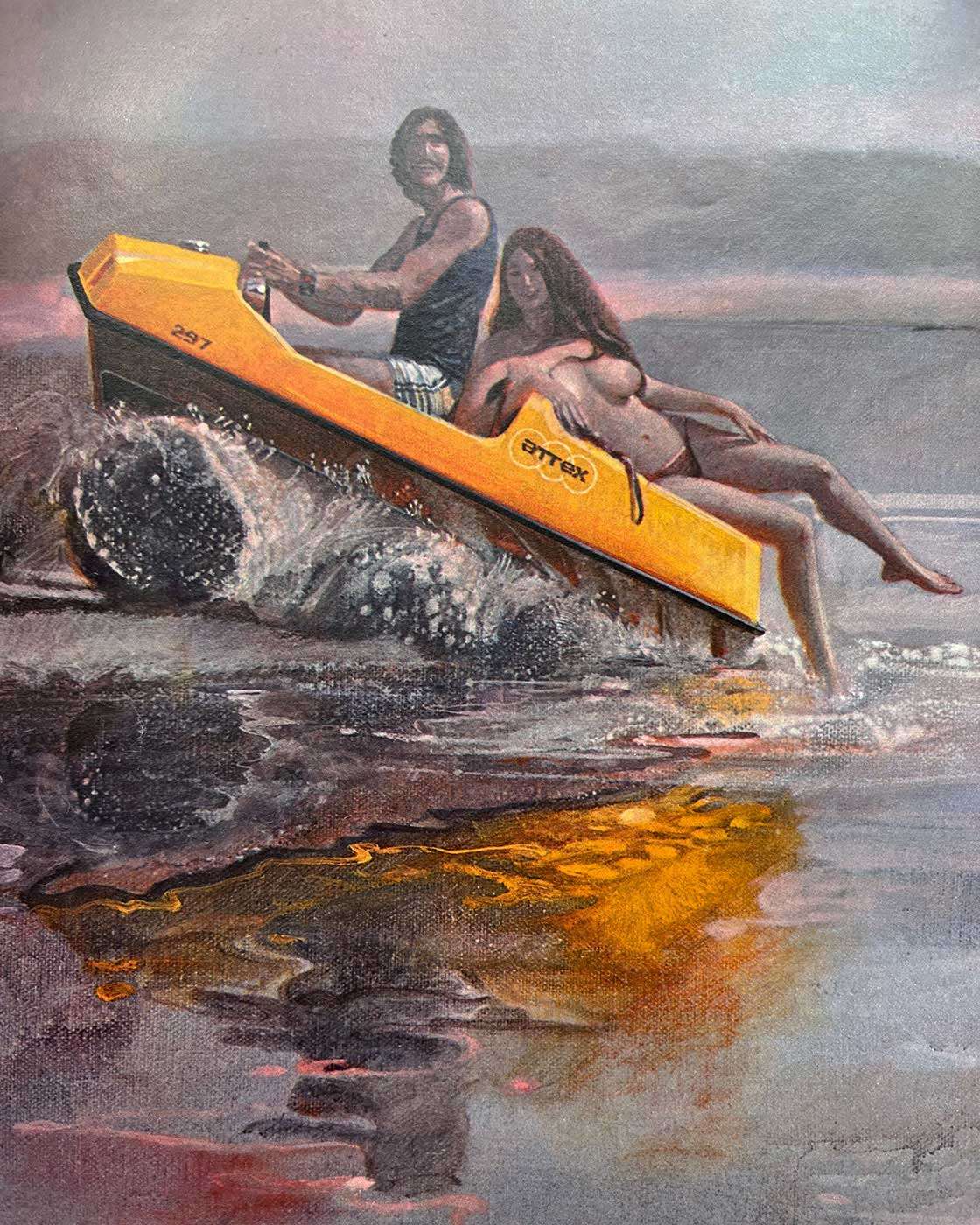 THE CRAZY COLT
With a planetary transmission that sends power to each of its six wheels through a chain drive, and a body of lightweight thermoplastic, the Crazy Cold can negotiate rocky areas, forests, streams, ponds and hills, even at a 45-degree angle. Rubber engine mounts eliminate vibrations; two simple levers control steering, speed and braking.

Price: $995, F.O.B.
ATV Mfg. Co., Glenshaw, Pa.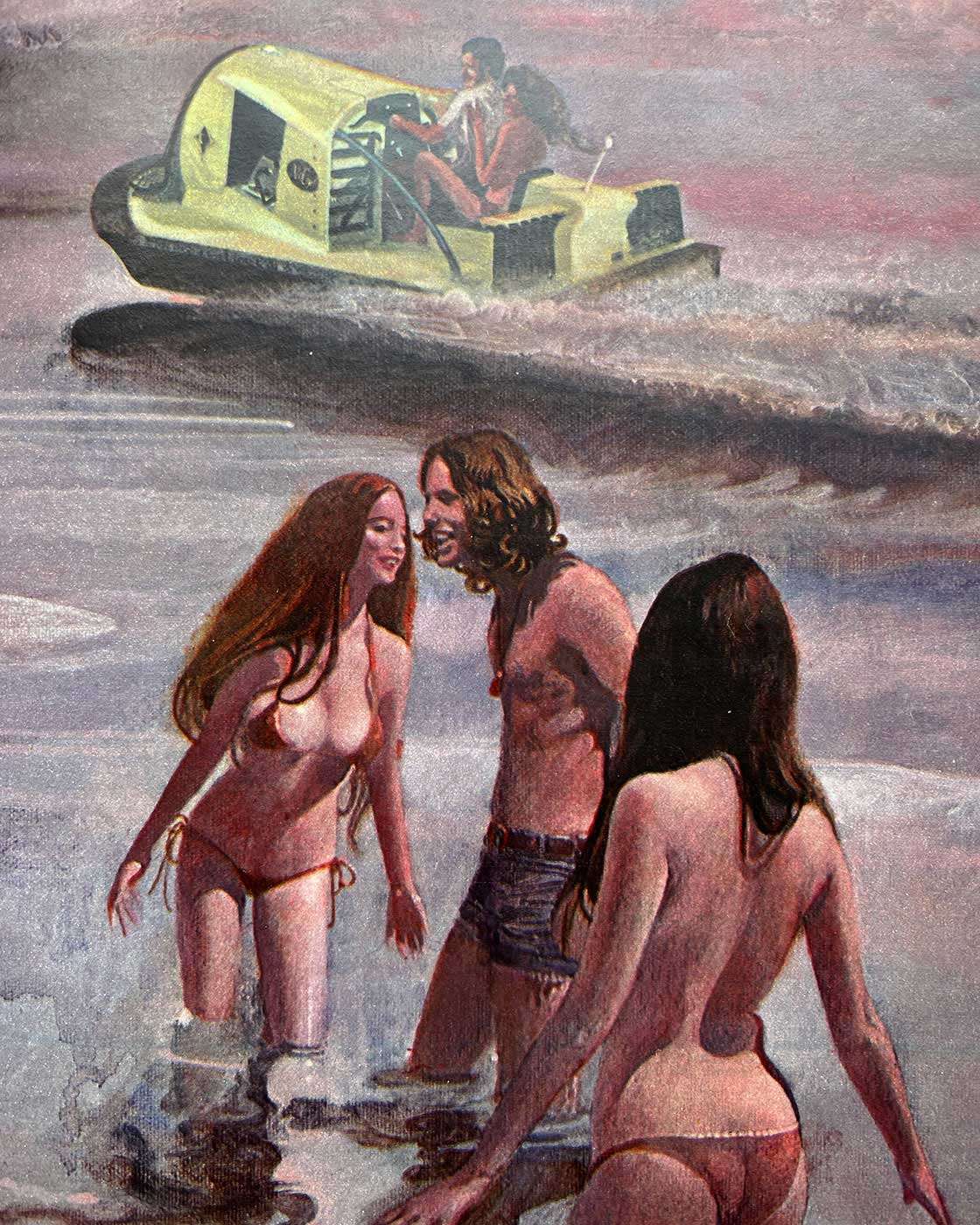 THE AIR CYCLE
Serving as an all-season escape machine, the Air Cycle functions as a swamp vehicle, powerboat, dune buggy, iceboat and snowmobile, hitting speeds of about 40 mph. The 33-hp twin-cylinder engine is coupled to a fan that suspends the Air Cycle several inches above the surface, giving an almost frictionless ride over most terrain.

Price: $1495, F.O.B.
Air cushion Vehicles, Troy, New York.