HOLIDAY GIFT GUIDE
TRAVEL & ADVENTURE
Great gift ideas for the adventurous soul in your life
TRAVEL OFTEN AND TRAVEL FAR
We're all about travel and adventure here at Steeltown. Whether it's on a motorcycle, in an old camper van, a vintage Bronco, on a bicycle or just with a backpack over your shoulder and a couple bucks for beer in your pocket.

Here's a rad little selection of things that would make a great gift for that special someone who has an adventurous streak in them. Stoke the fire. Inspire the journey. And sneak into their carry-on.
HARDCOVER TRAVEL & ADVENTURE BOOKS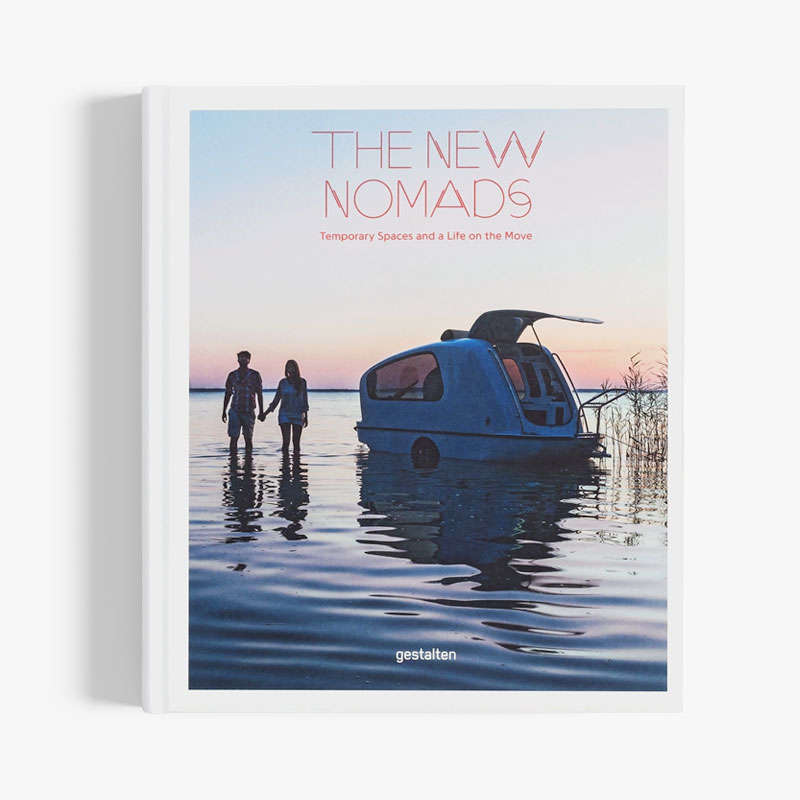 A beautiful hardcover book about creative lifestyle, temporary spaces, van living and life on the move.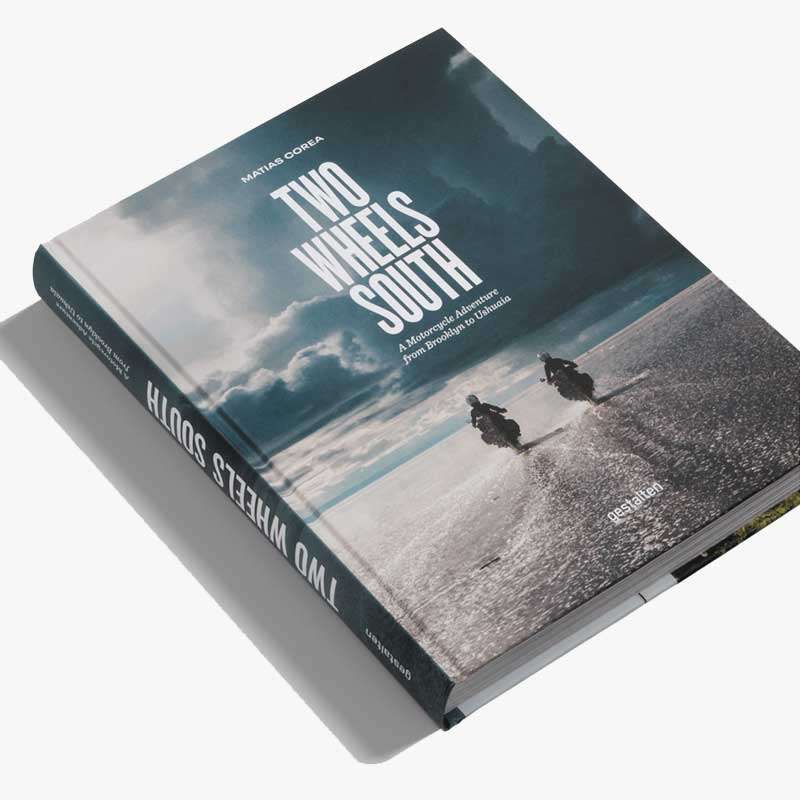 Revel in the freedom of a road trip, and join two friends riding 20k miles south on their air-cooled BMWs.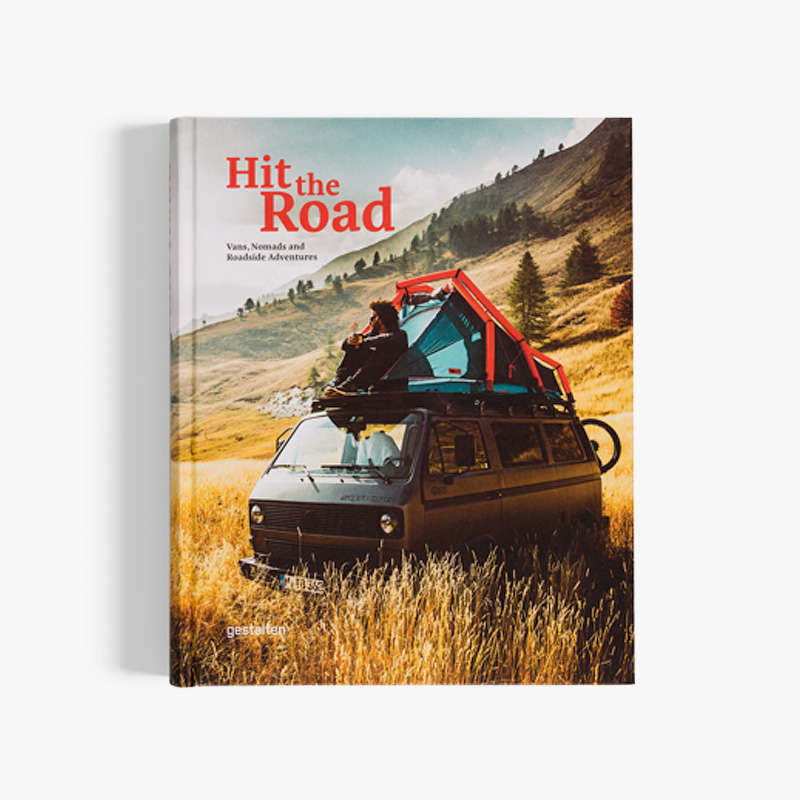 Hit the Road features overland vehicles, their passionate owners, and their many inspiring journeys.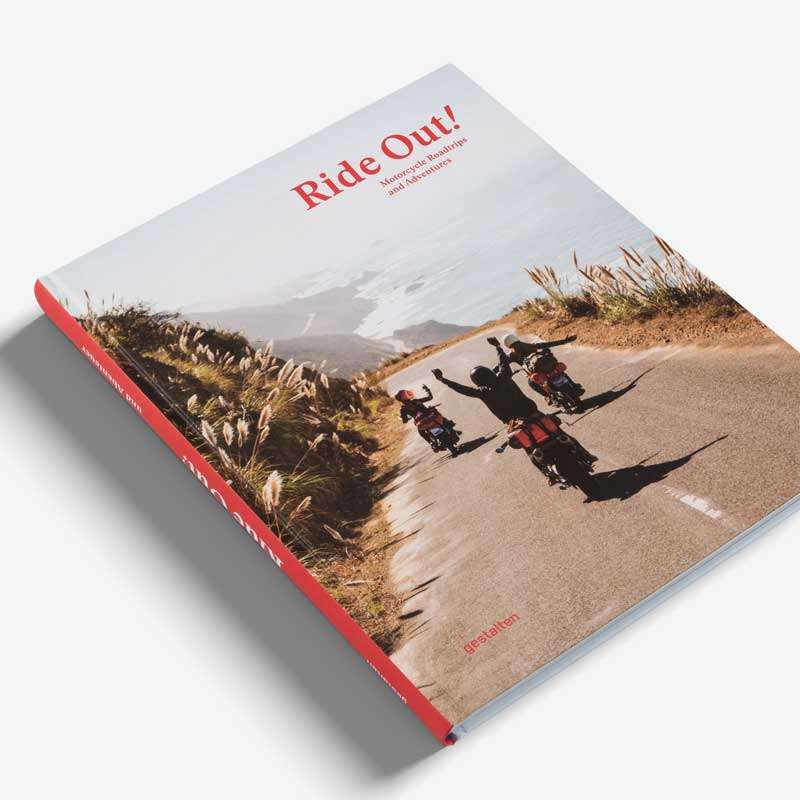 Ride Out! presents the most exciting motorcycle trips with route details, packing information and more.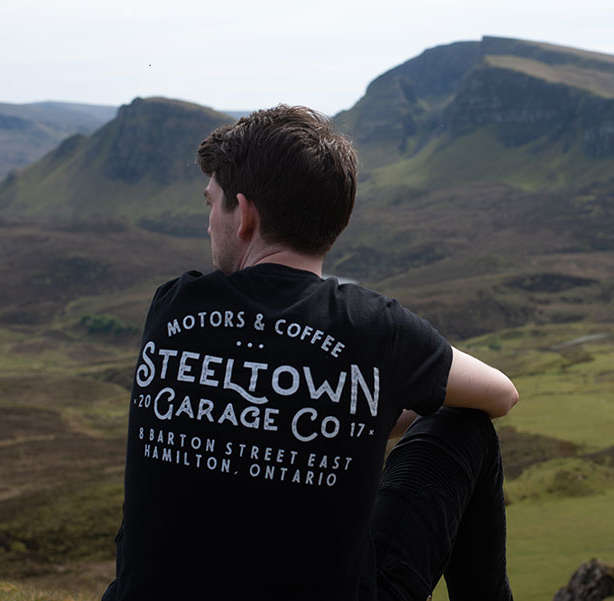 INSPIRED BY "RIDE OUT"
RIDING SCOTLAND'S NORTH COAST WITH SPENCER BLACKWOOD
Inspired by a chapter in "Ride Out! Motorcycle Road Trips & Adventures" (displayed above), our bud Spencer Blackwood booked a ticket to Scotland and rode a Honda NC700X around the the island's northern coast.
Check out his trip
here
.
BUY THE BOOK
BAGS & LUGGAGE BUILT FOR THE ROAD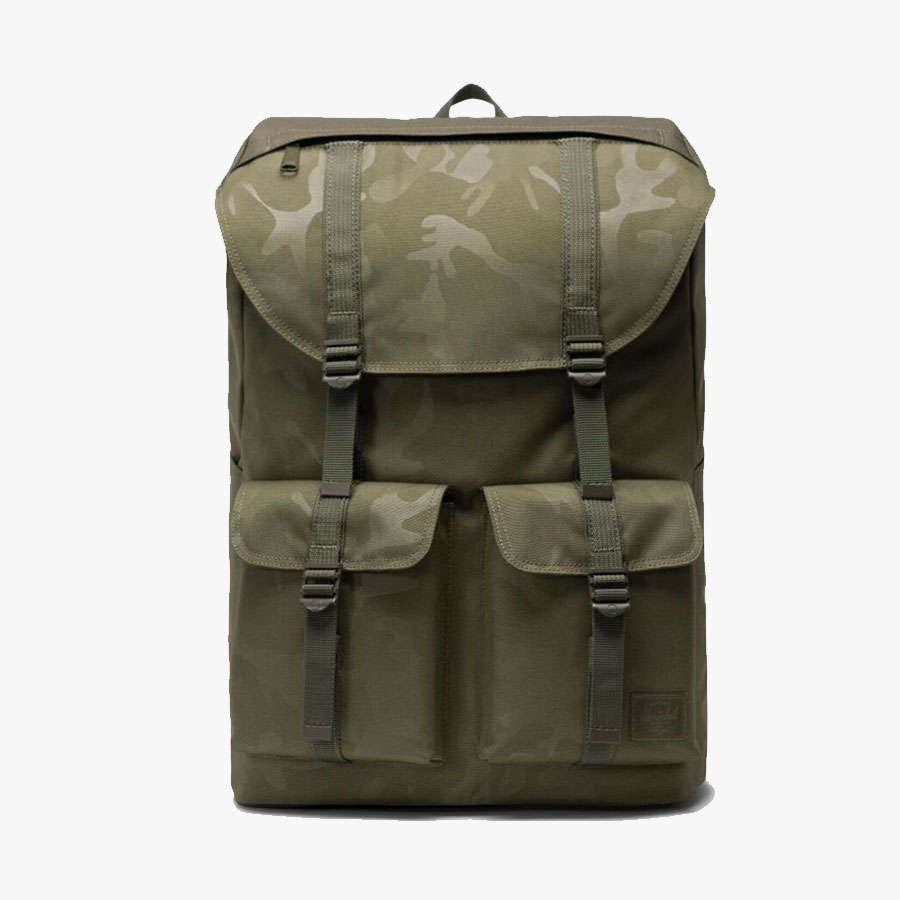 The Delta Buckingham backpack is an innovative take on an iconic silhouette that features magnet fastened webbing straps.

15" laptop sleeve
Zippered lid pocket
Dual water bottle pockets
Contoured shoulder straps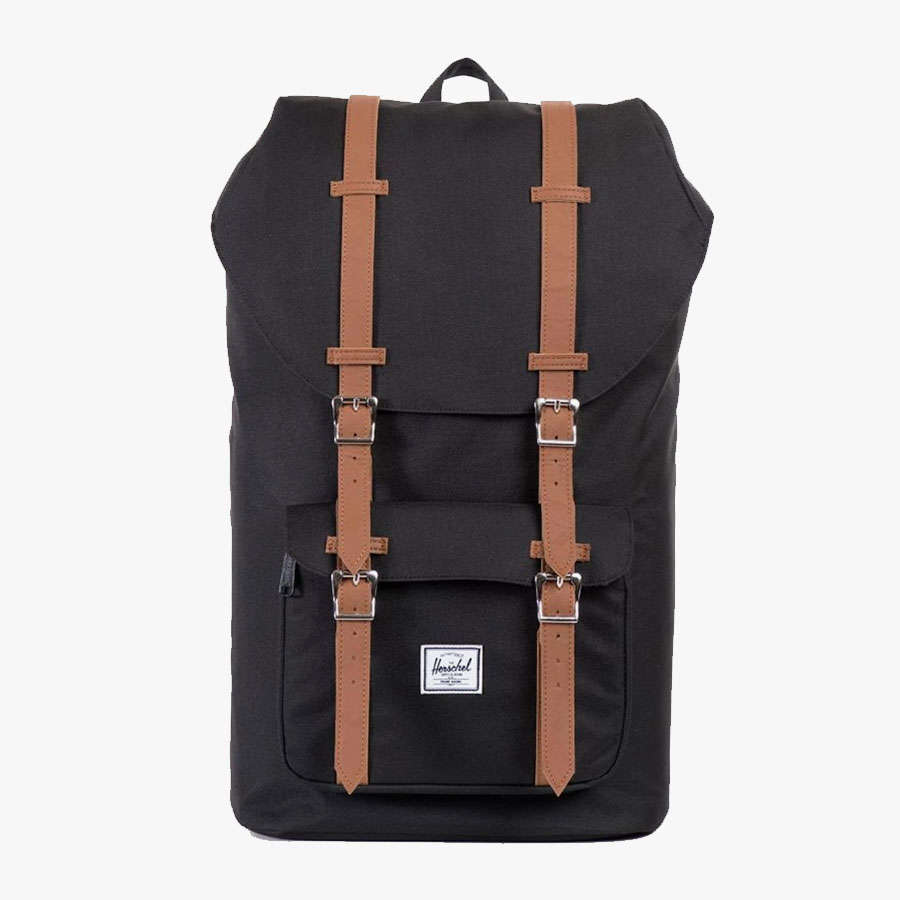 Black & Tan Little America
A popular mountaineering silhouette that elevates an iconic style with modern functionality.

Padded 15" laptop sleeve
Front pocket with hidden zipper
Internal media pocket
Contoured shoulder straps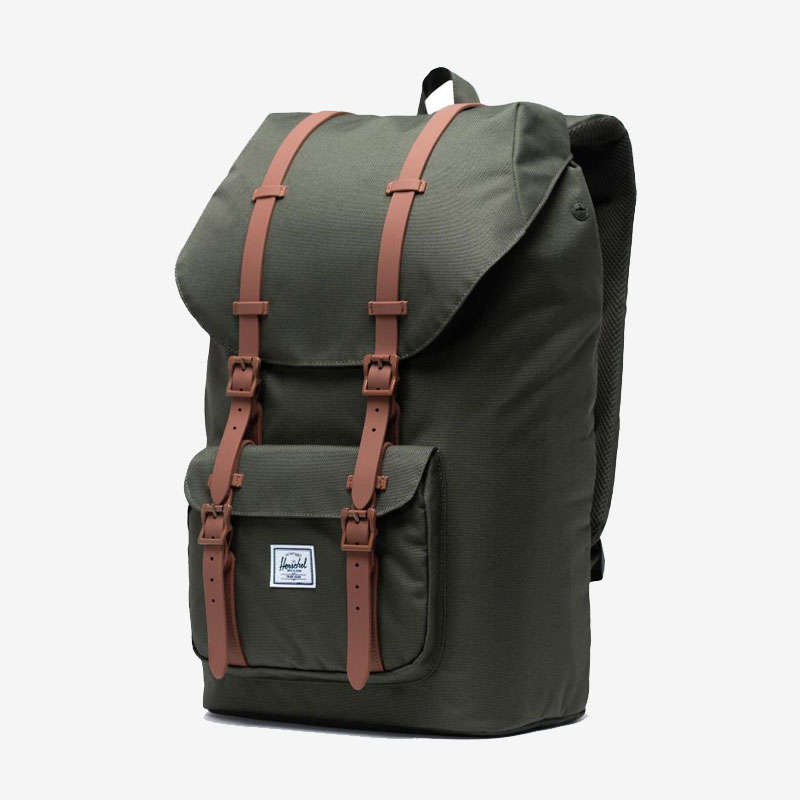 Dark Olive Little America
A popular mountaineering silhouette that elevates an iconic style with modern functionality.

Padded 15" laptop sleeve
Front pocket with hidden zipper
Internal media pocket
Contoured shoulder straps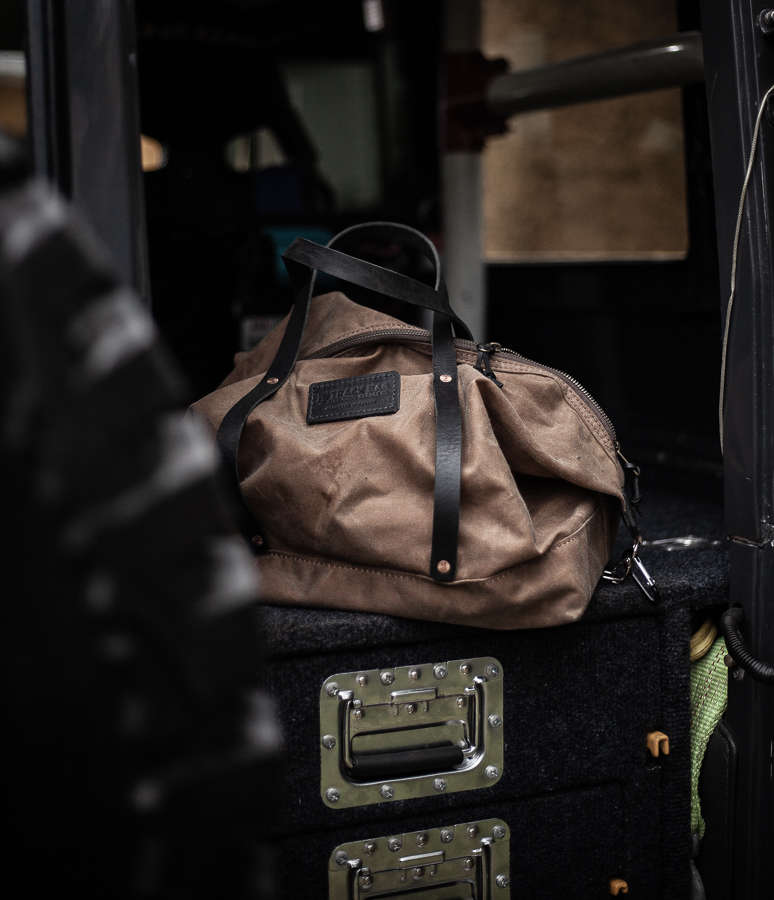 WAXED CANVAS TRACK BAG
The Ultimate Travel Companion

The Steeltown Waxed Canvas Track Bag is our answer to a classic weekender duffle. Handmade in Canada in small batches from high-quality water-resistant waxed honey canvas, premium Austin black leather, copper hardware and antique brass zippers, the Track Bag is your new, fully-capable travel companion.

Take it with you everywhere.
$210
COFFEE FOR THE ROAD
If you're like us, you need coffee even more when you're on the road. Here are a couple great ideas to help that special someone caffeinated no matter where they are in the world.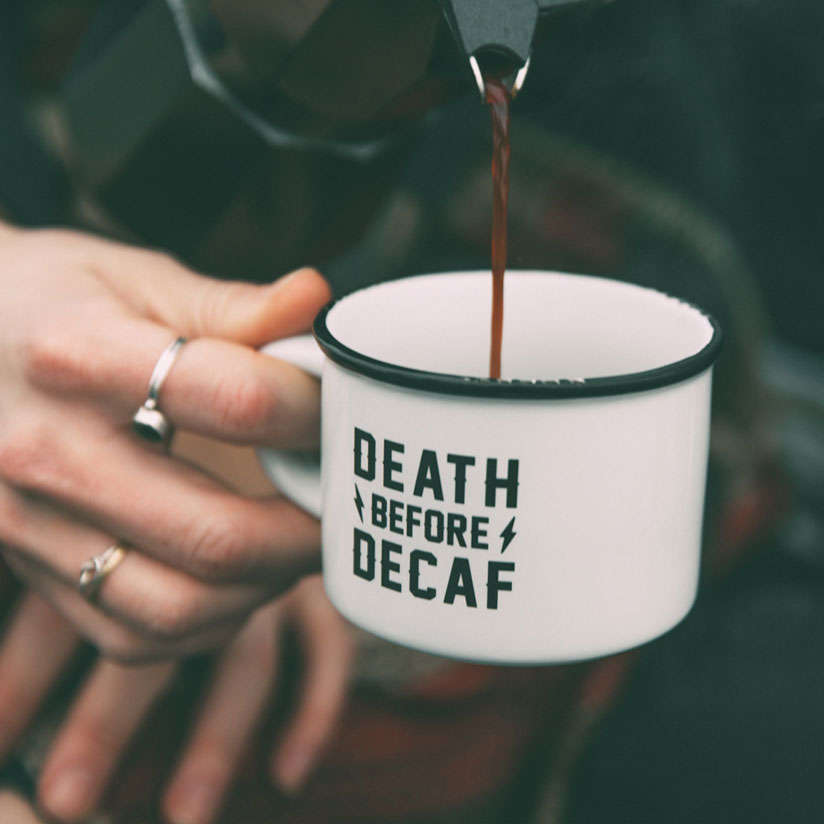 Death Before Decaf Camp Mug
Extra durable, commercial-grade stoneware enamel-style camp mug with our famous Death Before Decaf block text.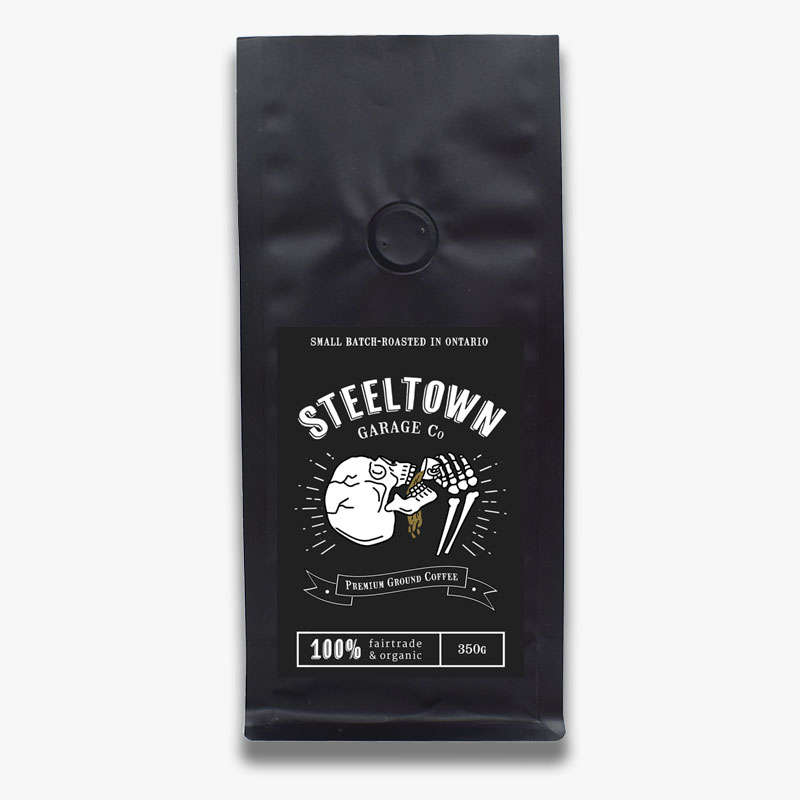 Pre-Ground Steeltown Coffee
Our specialty grade, locally roasted Steeltown coffee pre ground and ready for the road or the campsite.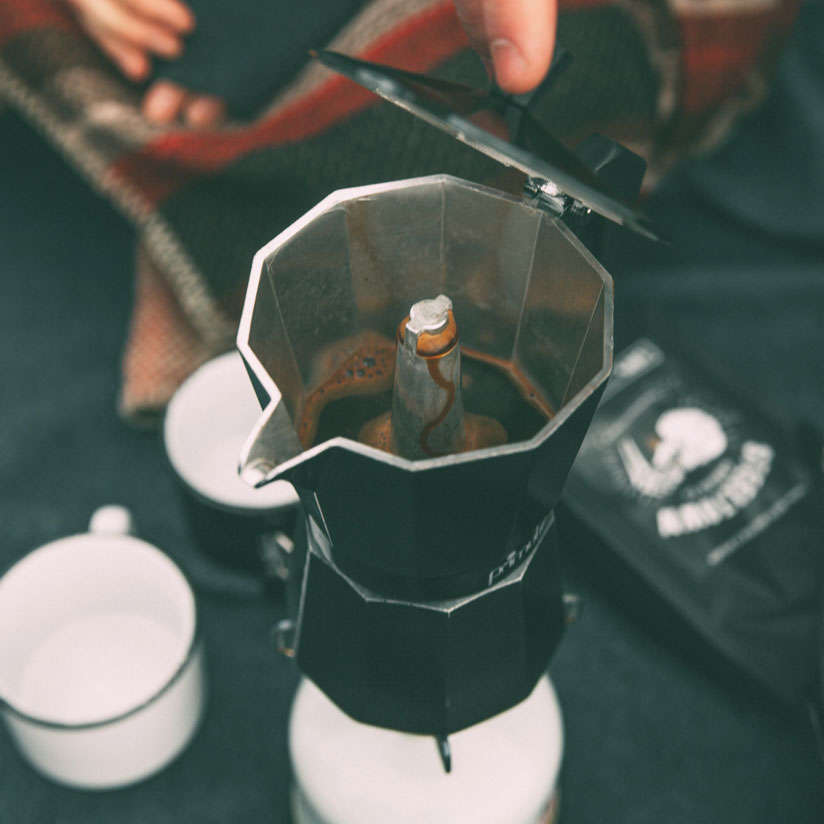 Need coffee in the van? Or at the campsite? Or anywhere really? Grab the stove top Moka Pot and you're set.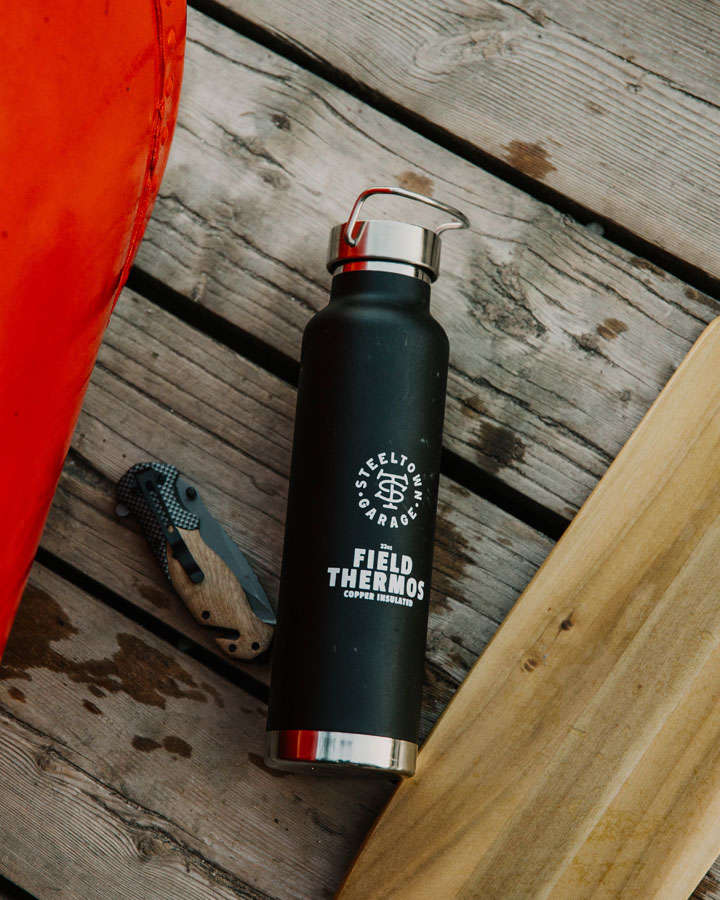 COPPER INSULATED
FIELD THERMOS
Designed for abuse on the open road.

Our new 22oz. Heavy Duty Field Thermos is the perfect adventure companion. Featuring double-wall stainless steel vacuum construction and premium copper insulation, the Field Thermos is capable of keeping your coffee steaming hot for at least 12 hours (and cold water cold for 48 hours!)
BUY NOW
SOLID COLOGNES
Just because someone is out on the adventure of a lifetime, doesn't mean they have to stink. These solid colognes are Canadian-made, alcohol-free, all-natural and perfect for carryon travel.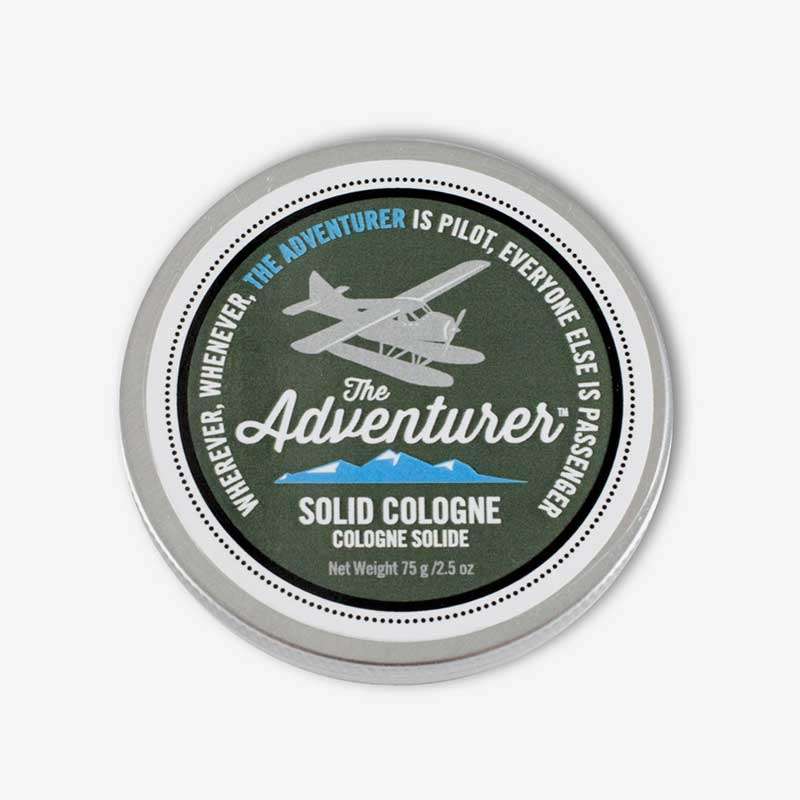 Land, sea, air or foot… you never leave home without your Bergamot and Green Tea scented solid cologne in tow.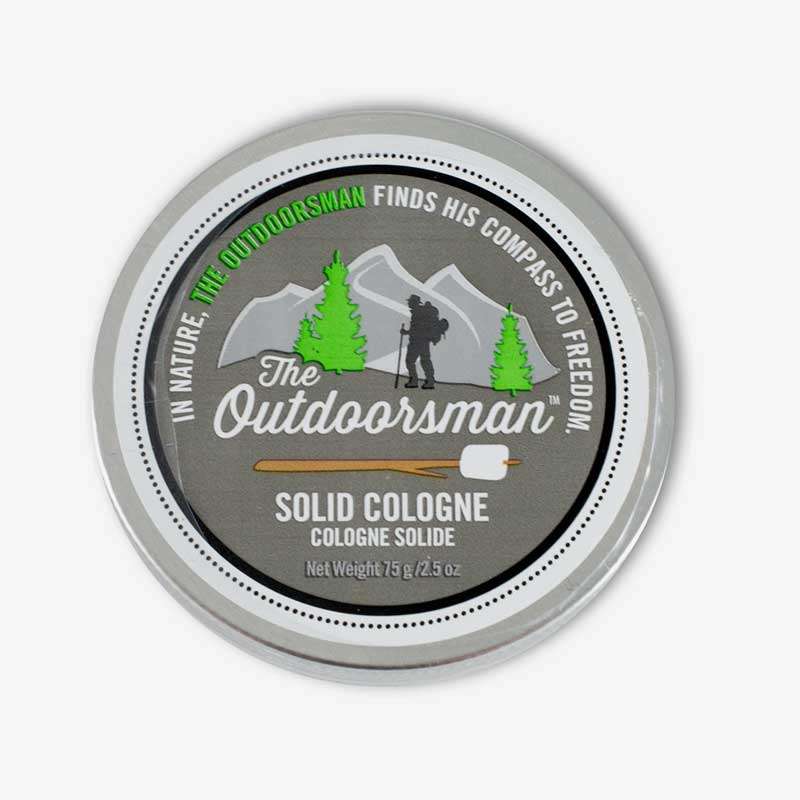 The Outdoorsman finds his compass to freedom, with this Cedar & Rosemary scented Solid Cologne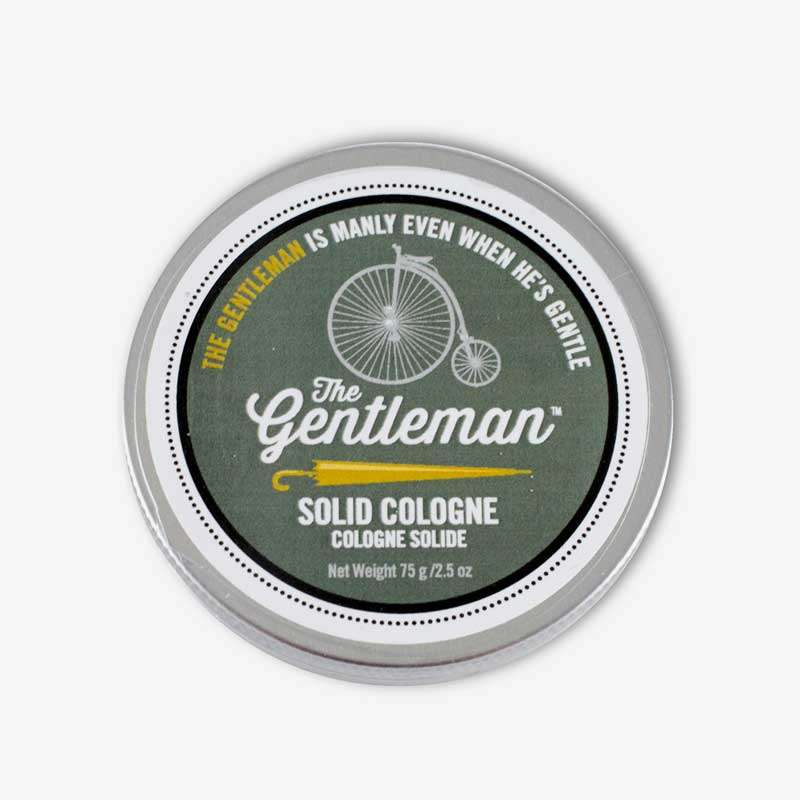 Being a Gentleman never gets old with this light Citrus & Mahogany scented Solid Cologne.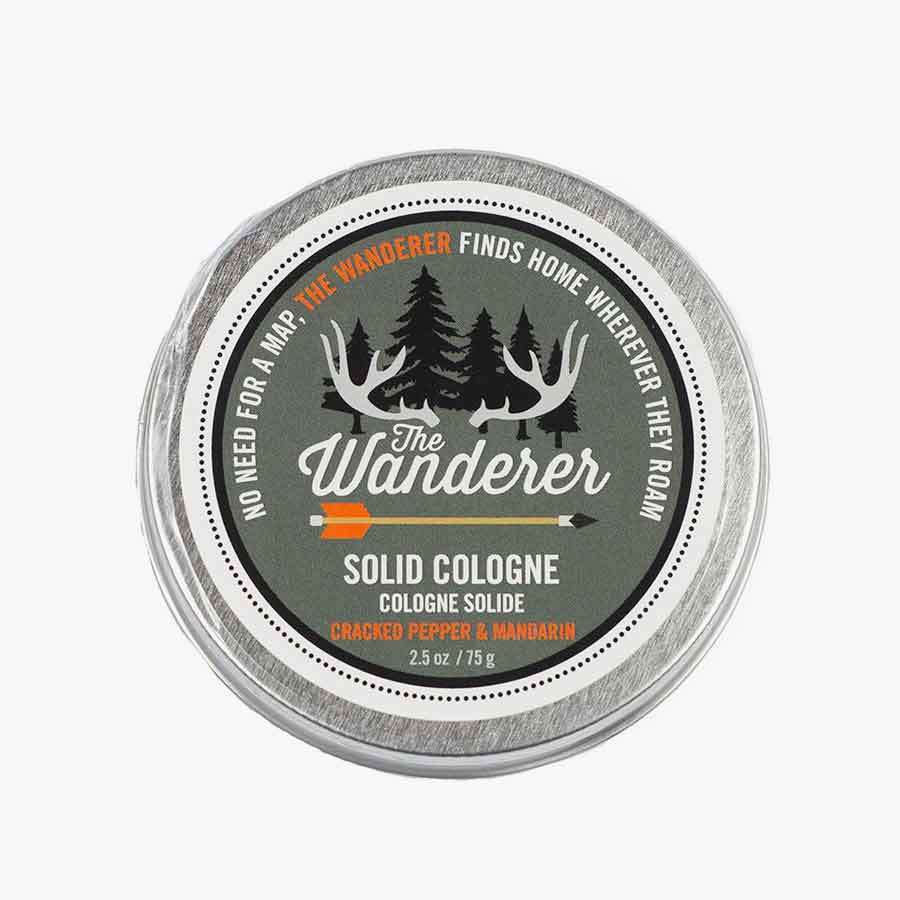 The Wanderer solid cologne is a great scent combination of Cracked Pepper and Citrusy Mandarin.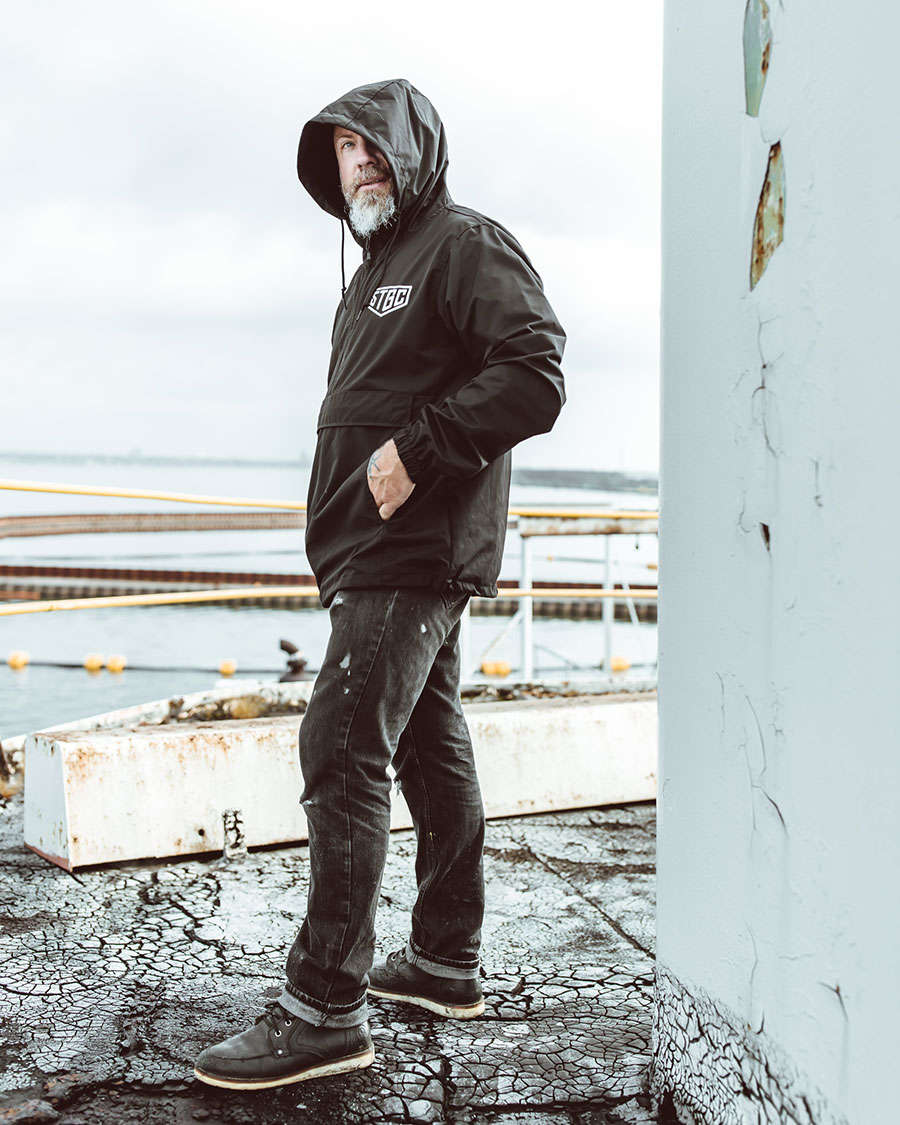 WATERPROOF STEELTOWN ANORAK JACKET
Whether you're handling lines on the deck of a commercial fishing vessel or just walking from your flat to the train station every morning, our Water Resistant Steeltown Anorak Jacket is designed for everyday use, built to withstand the harshest climates and ready for whatever you throw at it.

SHIPS FREE ANYWHERE IN CANADA
BUY NOW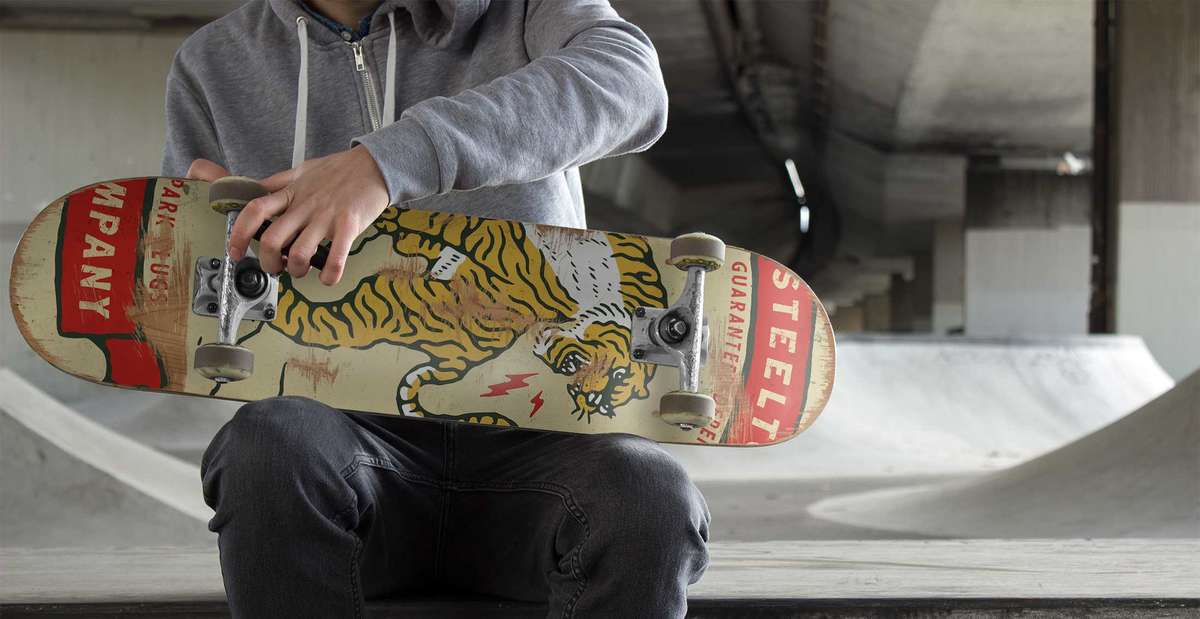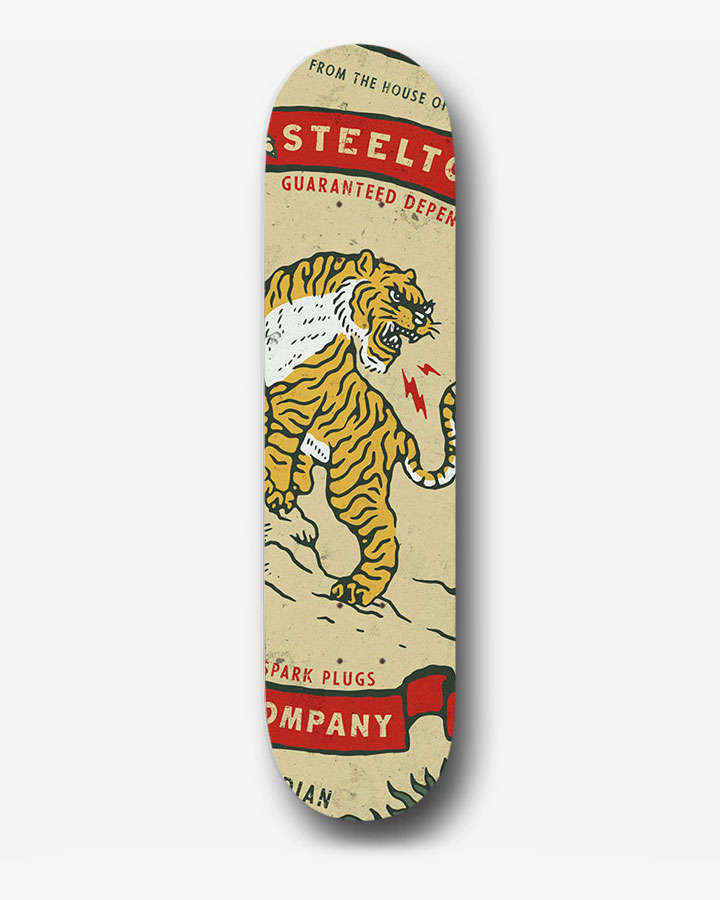 THE STEELTOWN SKATE DECK
Our Spark Plug Tiger Skateboard Deck is a ticket to freedom for those who prefer four small wheels to two large wheels. Professionally cold pressed using 7 plies of premium Canadian and American maple, the standard shaped deck is perfect for the bowl or the street with a steep concave and a 14" wheelbase.

$110 / Details:
7.75″ wide x 31.5″ long
14″ wheelbase
Concave: 20°nose and 19.5° tail
Kick starts near truck holes.
GRAB A DECK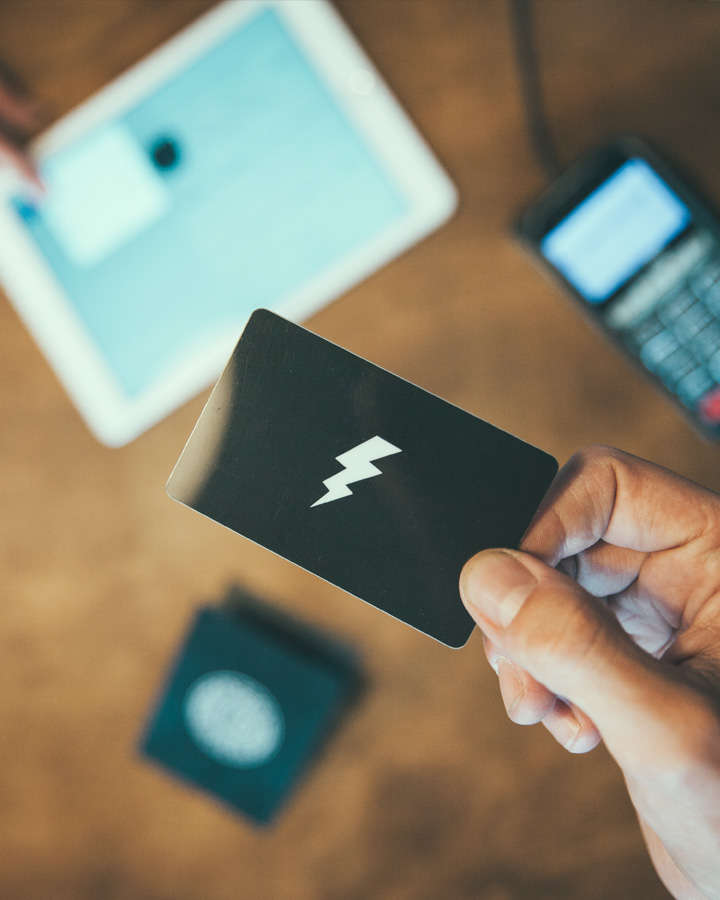 STILL UNSURE?
GO WITH A GIFT CARD
With a wide selection of classic lifestyle brands including our own Steeltown brand, Deus Ex Machina, Levi's, Herschel Supply and Red Wing Boots as well as premium motorcycle gear, hardcover books and vintage art; a gift card will never go to waste.

Each card has our classic lightning bolt and comes with a free glossy sleeve so that you don't even need to buy a separate card. Best of all, they never expire and can be used to buy anything in the shop (even our coffee!).

Just place your order for the gift card and we'll mail the gift card and sleeve out to you free of charge.
GET A GIFT CARD