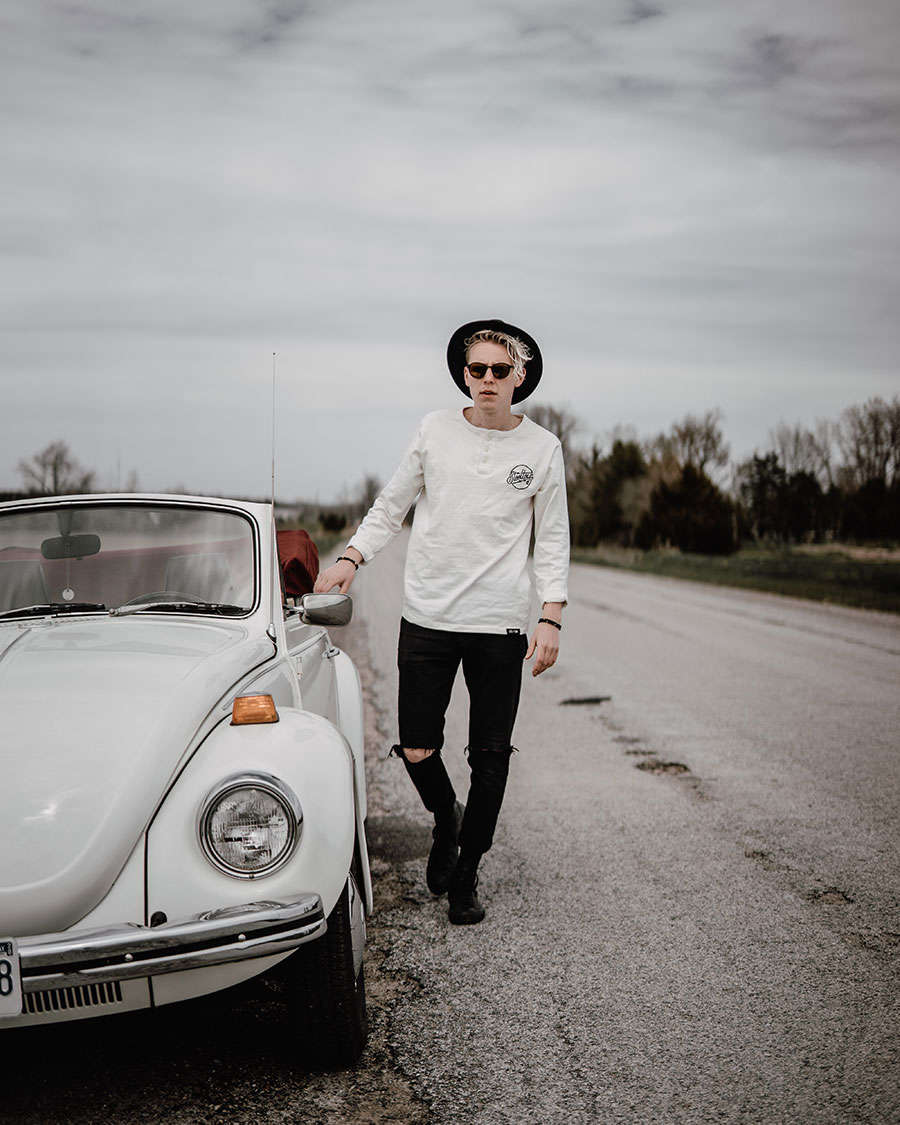 BUILT FOR EXPLORATION
We design our goods for the open road. Because to explore is the ultimate freedom. The freedom to go forth into the abyss. Into the unknown. Into the strange; grinning with excitement.

To explore the parts of the world, the parts of your city, and the parts of yourself that lay just beyond the everyday, just out of reach, just there... beyond your comfort zone.
GET 10% OFF YOUR FIRST ORDER
Sign-up to receive exclusive news, offers and discounts - like 10% OFF Your First Order
Heavyweight Bolt Henley
The last henley you'll ever need. Made from 13oz 100% Heavyweight Cotton that's been enzyme washed for maximum softness, our vintage white Steeltown Bolt Henley is an instant classic that you'll never want to take off.
It doesn't matter where you go, it only matters that you go

Because to truly explore is not to go far, but to go deep. Deep into the abyss. Deeper still. Deep enough that you have no other option than to come out the other side changed, different, better.